A mama bear showed extreme patience with her baby cubs as she tried to get them to cross a road over the weekend.
Police in Winchester, Connecticut, stopped traffic in both directions as the bears crossed the road.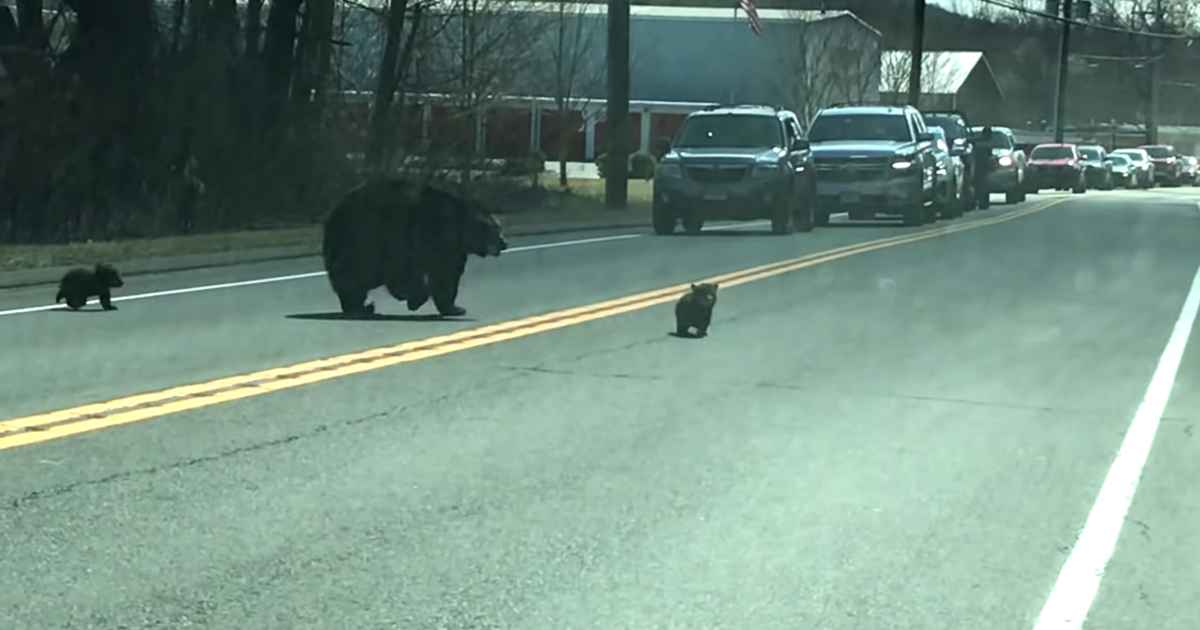 A clip of the incident shows the mama bear grabbing one of her four cubs by the neck and walking across the road as one adorable cub followed her.
Two stubborn cubs can be seen staying behind with one, in particular, noticing a short time later that its mother had left.
Soon that cub makes its way across the road as its sibling climbs a pole. The mama bear who is the epitome of patience again crosses the road to get her fourth cub.
It then prompts one of her cubs to follow her into the road again. She grabs the stubborn cub and crosses the road before putting the baby in the street and grabbing the other.
All the mama bear wants is to have all her babies safely cross the street and she goes to great lengths to ensure that happens.
'Aw she got them all across finally,' one woman can be heard saying in the background.