Good Samaritans are being hailed as heroes after they used CPR to revive a baby deer they found drifting in a Texas lake last week.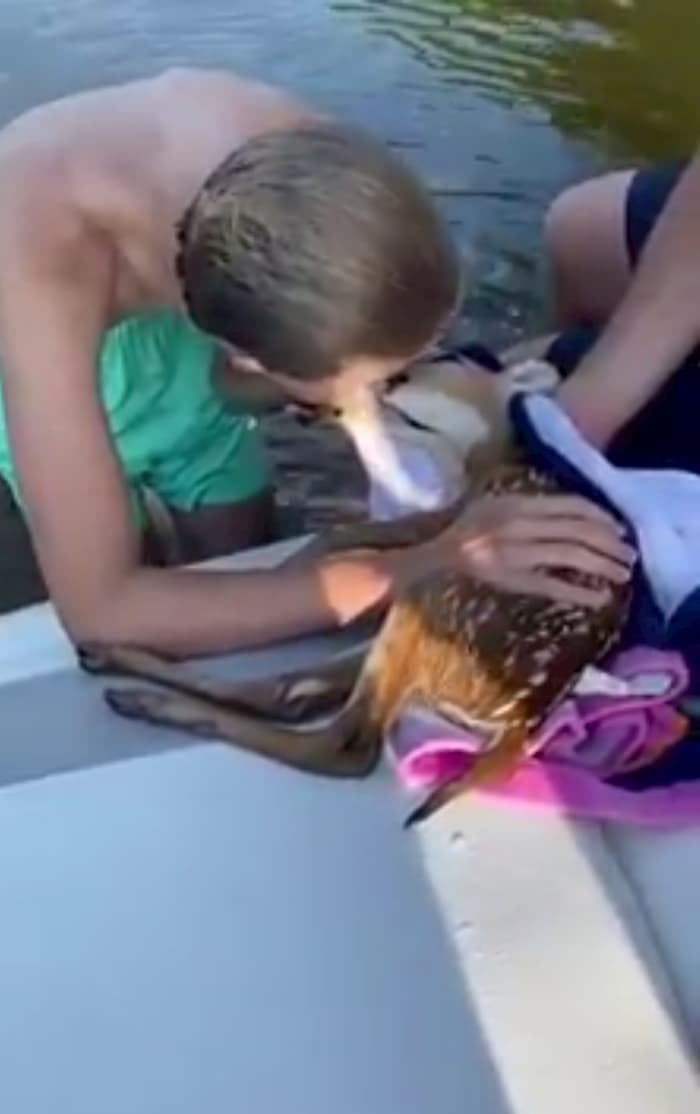 Brian Ballard and his wife Liz were boating on Lake Tyler when then they saw something a fawn floating in the water.
As they were rescuing the lifeless critter onto their deck, a young man named Ashton Byrd also witnessed it and decided to help out.
"It [seemed] dead, but it had life in its eyes," Byrd said. "So I killed the boat and took off my shirt and jumped over to their boat."
Byrd and Ballard started administering CPR to the fawn for several minutes until finally, it regained its breath and shakily stood to its feet. Byrd then brought it to a wildlife rehabilitation clinic for treatment.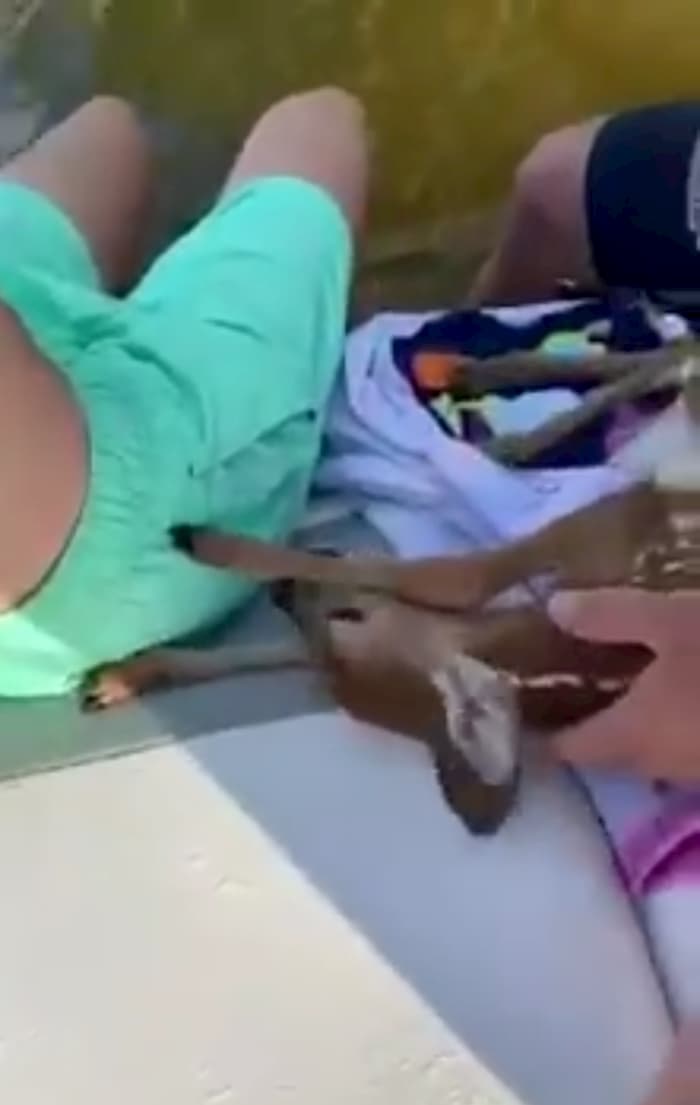 After Mrs. Ballard uploaded a video of the heroic rescue to Facebook last week, it has racked up more than 90,000 views from social media users praising the group for their heroism.
How sweet is this!!! Brian rescued a baby deer at the lake. She was lifeless under water. God is good!!!
(For licensing or usage, contact licensing@viralhog.com)

Posted by Liz Ballard on Wednesday, June 3, 2020
Wildlife specialists are also saying that the deer is making a speedy recovery and getting stronger with every passing day—and it's all thanks to Byrd and Ballard's life-saving actions.