This woman captured a snapshot of a man's kind gesture when she was driving near I-40 and McArthur.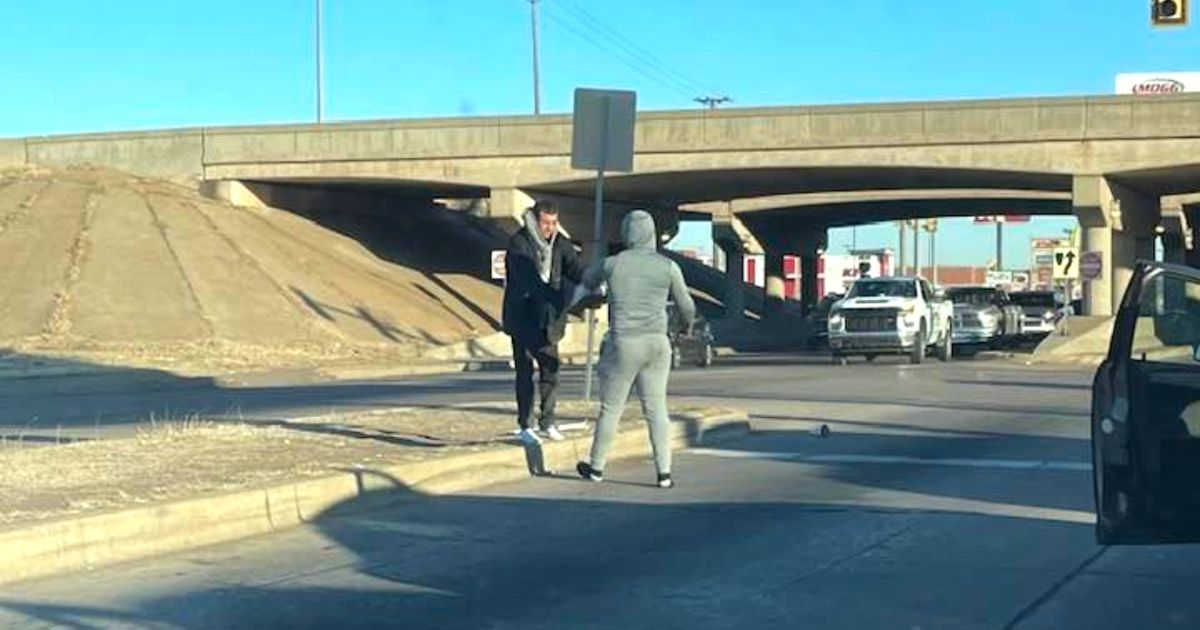 Her Facebook post about this encounter was loved by many. People have expressed their appreciation for this anonymous man.
Andrea Ward saw a man get out of his car. Then, he walked toward a homeless man on the median. The next thing he did was indeed a big surprise! He took off his shoes and handed them to the helpless man for, he was standing on the side of the road, without shoes. He was wearing his socks only.
Andrea posted pictures of these touching moments with this caption: "I would like to give a shout out this man! Got out of his car, took off his shoes, and gave them to the homeless man in only socks. May God bless you today and always! Made my day to be front row to something very cool."
Andrea may not be in the front row seat of a BTS Crosswalk performance, but indeed, this is one of the few, unforgettable moments one can capture while on the road.
"Do not say to your neighbor, "Come back tomorrow and I'll give it to you"—when you already have it with you." Proverbs 3:28