This is one of those stories that have a sad beginning but close with a happy ending. A North Carolina couple who lost everything in a devastating house fire got engaged after their wedding ring was salvaged from the ashes.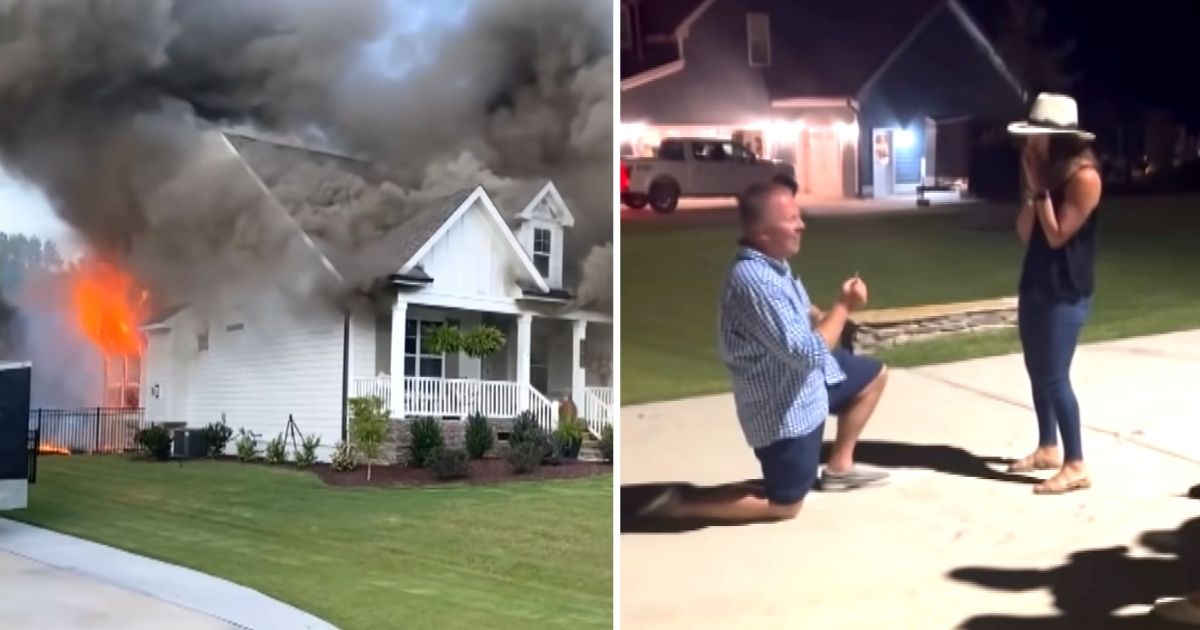 The incident
Homeowners, Kellie Stanley and Sean Matthews were enjoying a romantic dinner at a restaurant when a neighbor alerted them through their doorbell camera about a fire in their house.
The couple was worried about their dog, Memphis, who was still inside the house, and asked the neighbor to get him out. By the time they returned back the flames had completely destroyed the house.
There was complete chaos and several firetrucks along with more than a hundred people had gathered there from the neighborhood, said Kellie.
But the couple who escaped with just the clothes on their back is grateful that they were able to recover a family Bible and the fireproof safe that had the diamond engagement ring Sean had recently bought for Kellie.
It was a turning point in their lives and Sean decided that it was the right time to pop the question to Kellie. "We're going to get through this as a fiancé or more. And it's just a house. It's our house, but we'll have another one," he said as he proposed to her.
The newly engaged couple are grateful to their neighbor who alerted them and saved their dog's life and although it's going to be a long road ahead for them, they say they will do it together.
"It definitely puts your life in perspective, especially at the end of the night when we were driving away from our home with nothing but the clothes on our back and our dog," Kellie said.
We thank God for protecting this couple and their dog from the house fire, and we wish them the best as they rebuild their home and start their lives together.