A hero Massachusetts man rescues a woman who became unconscious while driving on Interstate 93 on the 23rd of January.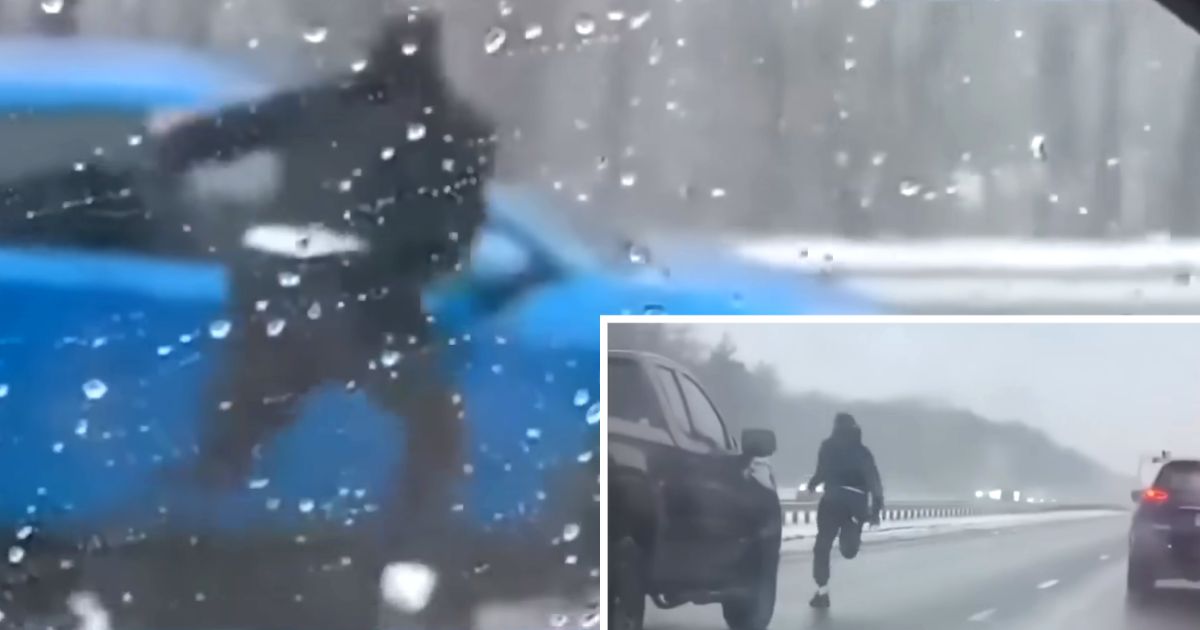 Adolfo Molina, 25, from Lawrence was on his way back from the airport with his wife, when he noticed a blue car was losing control and driving against the guardrails. The man quickly jumped out of his car and ran across the four lanes of the busy highway toward the other car.
Molina told that another man eventually came out to help him and they both got to stop the car after it hit a divider.
The heroic action was caught on camera by another driver on the road. The driver of the blue car, a 57-year-old woman from New Hampshire, had lost consciousness due to an unknown medical emergency.
The viral video of Adolfo trying to stop the car in an attempt to save the woman has been watched over a million times with people heaping on praises for his bravery and heroism. Molina's wife, Maytee, is also proud of her husband but also recalled feeling terrified at the thought of losing her husband if he had been hit by the oncoming traffic.
Molina, originally from the Dominican Republic was honored by the Dominican consulate in Boston.
"The Dominican Consulate of Boston, Massachusetts and the Index-Boston, on behalf of the Honorable General Consul, Enrique Garcia, and Mr. Oscar Guerrero, presented a well-deserved recognition to the young Dominican Adolfo Burgos for his great contributions to society and the country," a translated post on the Consulate's Facebook page read.
Molina says that it was God who protected him on the highway. And that if similar situations was presented to him 10,000 more times, he would still do it without any hesitation. As for the old woman, he is planning on meeting her after he hears back from her.