The realm of animal rescue witnessed a touching scene when an Ohio man, Dean Fagan, sat on a chair, a rescued donkey named Ivy cradled in his lap, and softly crooned the well-loved childhood tune, 'Somewhere Over The Rainbow.' This heartwarming moment not only charmed viewers on TikTok but also served as a testament to the power of compassion and love as a form of healing.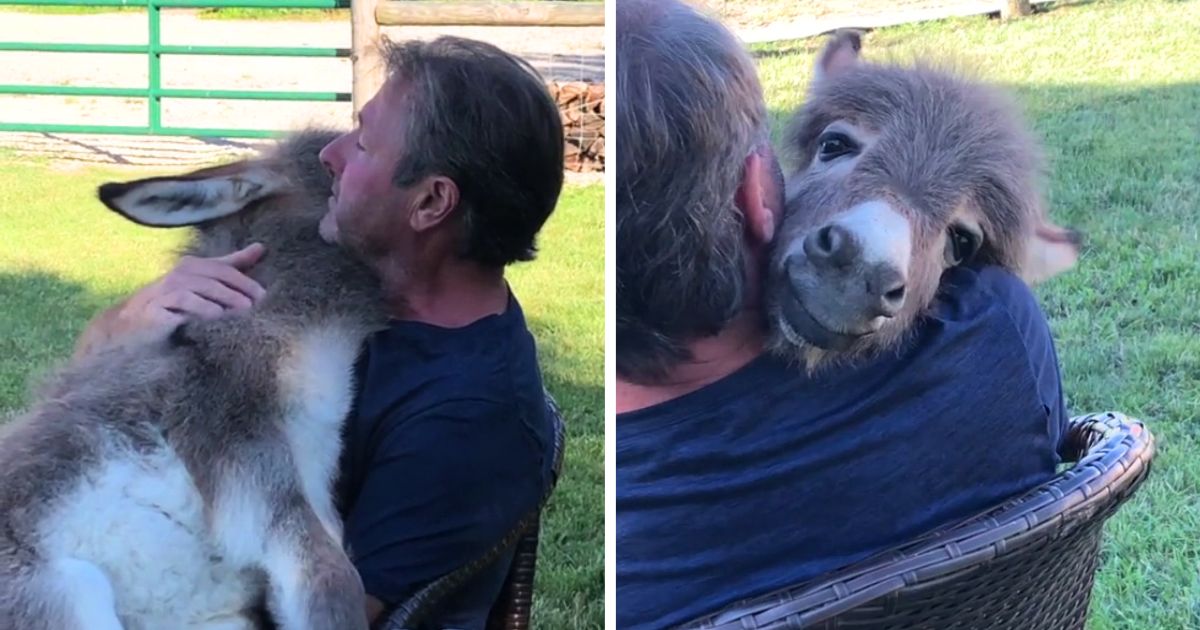 Dean's journey into animal rescue began when he and his wife, Dawn, became empty nesters. With an expansive 67-acre farm in Ohio and an abundance of time on their hands, they were drawn to the cause of saving animals. Their first rescue was a donkey they lovingly named Mister Donker Donks, and from that point on, the couple's passion for saving these gentle creatures grew.
Over time, they've rescued seven more donkeys, all of whom are treated with the utmost love and care, as if they were part of the family. It's a far cry from the traditional idea of animal rescue, which is often centered around dogs, cats, or perhaps even birds. In Dean and Dawn's world, it is the humble donkey that commands center stage.
In the viral TikTok clip that touched the hearts of many, Dean provides all the comfort a child would want, stroking Ivy's mane as he begins to sing 'Somewhere Over The Rainbow.' The joy in Ivy's eyes was undeniable, as she nestled into the comforting warmth of her human companion.
"Somewhere over the rainbow, way up high. There's a donkey land that I heard of. Once in a lullaby," he crooned, adjusting the lyrics to fit his new friend. It was a testament to their bond and the compassion they share, one that echoes the sentiment of Christian stewardship.
For Ivy and the other donkeys, this Ohio sanctuary has become a haven of love and security. Dean and Dawn spend as much time as they can with them, helping them socialize, feel loved, and find their place in the world.
"A righteous man regards the life of his animal, but the tender mercies of the wicked are cruel." Proverbs 12:10