A US Marine Corps veteran Micah Herndon who faced deadly situations during his deployment in Afghanistan, when his Marine Corps vehicle was hit by IEDs twice, is inspiring us with his zest for life.
He suffered two brushes with near death, when during the first time an explosive device failed to properly detonate due to a faulty blasting cap and second time, when the blast lifted Herndon from his perch on his vehicle's turret and slammed him against its body, knocking him unconscious.
Thankfully, he did not have any permanent injuries. "For some reason, even after being hit twice, I am still here," Herndon said. "My family was my strength while I was gone. After things happen, those emotions sit in you and it makes you realize how important family truly is."
Others in his unit were not so fortunate, when two marines named Mark Juarez and Matthew Ballard, as well as Rupert Hamer, a British journalist, died when hit by the explosion from a similar IED.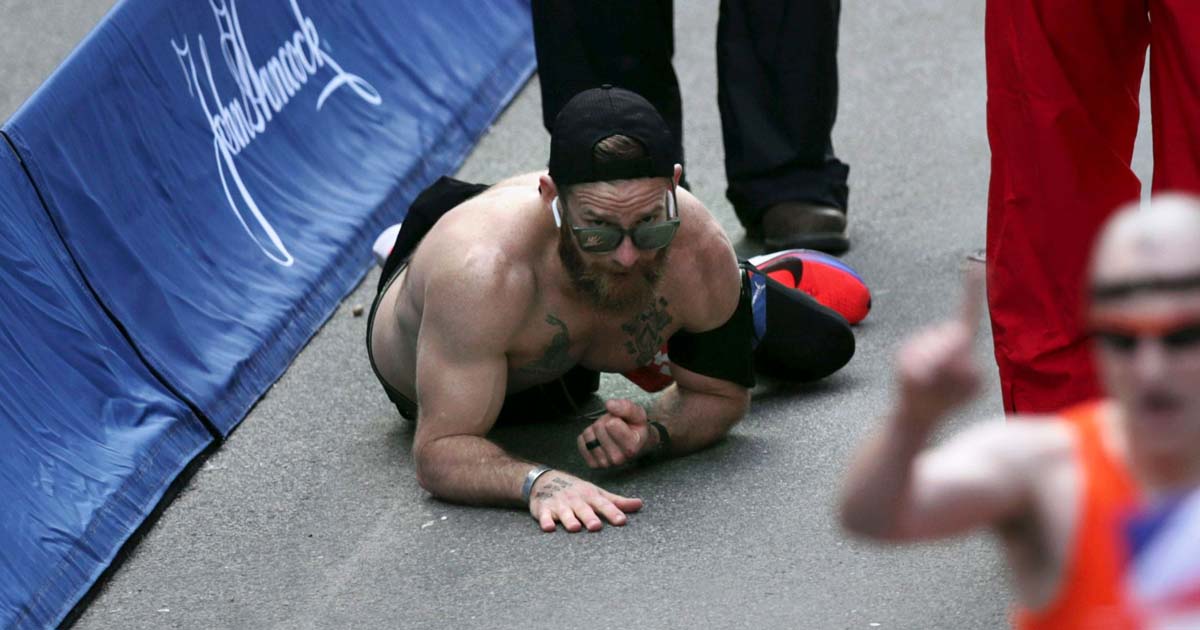 After returning home, Herndon struggled to shake off the traumas of war and the deaths of his friends. He eventually turned to running to get him out of the agony.
He ran half marathons in 2017 and 2018, murmuring as he ran, "Juarez, Ballard, Hamer. Juarez, Ballard, Hamer. Juarez, Ballard, Hamer." "I run in honor of them," Herndon said. "They are not here anymore. I am here, and I am able."
He decided not to do half marathons but to go for a full marathon, and that too — the Boston Marathon. It is completely a different ballgame compared to other marathons, and Herndon learned this at the 22-mile mark.
When his body simply refused to function, his legs locked up, and he went to the pavement. but he was different from the other runners, as he dragged himself across the finish on his hands and knees.
The former marine crawled across the Boston Marathon finish line, saying he was doing it for three of his friends killed in Afghanistan. He finished the race clocking three hours and 38 minutes.
He later said, "The pain that I was going through is nothing compared to the pain that they went through."
This was a beautiful tribute by a marine vet to honor the sacrifices made by his friends for the country.