It was a miraculous escape for 40 preschool kids who were taking refuge at Mt. Zion Church, when a tornado ripped through Kentucky.
The 40 kids were being taken care of by brave church staff as they sang 'Jesus Loves Me'
It was 9:10 am, when Mt. Zion Baptist daycare received the alert that a tornado was about to hit. The staff rushed to gather all the preschool students into the 'safe room'. Ten minutes later the tornado hit.
The entire daycare gathered together in the safe room, as the power cut off, casting them into darkness. Even though, the storm was raging outside, and the building seemed like it would burst, they did just one thing–depend on the Lord.
Huddling together, the teachers and students sang 'Jesus Loves Me' and then 'He's Got the Whole World in His Hands'. It was a battle of faith against the horrible tornado.
Soon, the winds calmed and the storm passed. And as the students and staff came out of the safe room to survey the damage, they knew they'd experienced a miracle!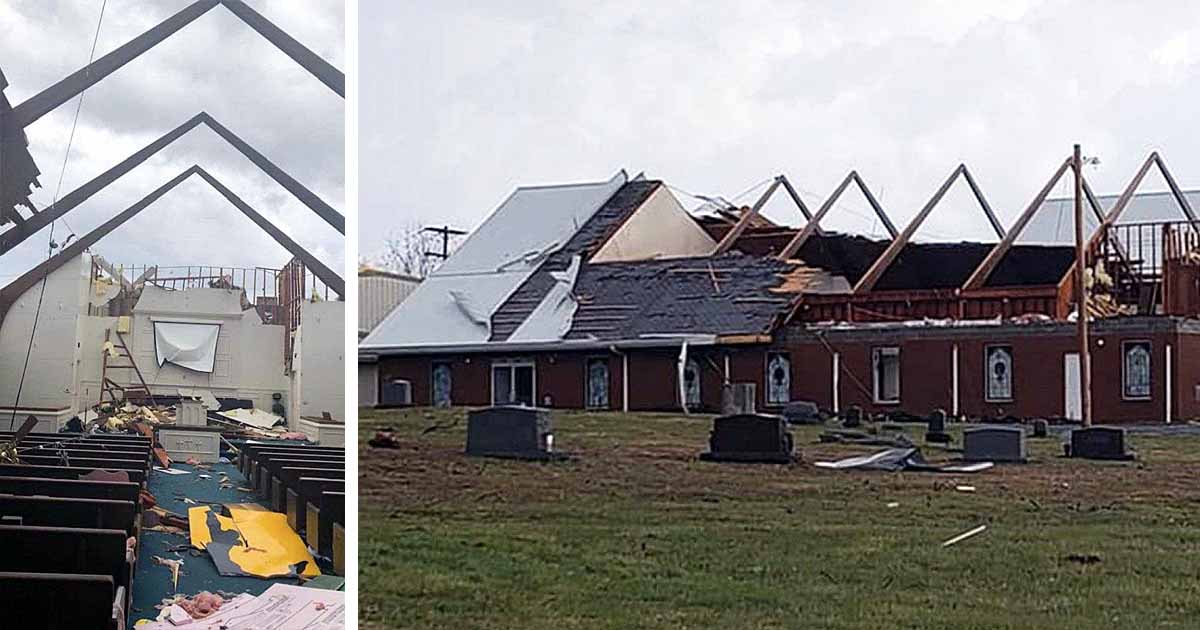 The tornado had taken off the roof of the church and caused much damage to it, except for the only room which was untouched, was the room where God's children evacuated.
Daycare director Michelle Rushing says, "There was probably 50 of us total that didn't even have a scratch, so, I mean, nobody can give any credit to that except God."
The entire town was ravaged by the tornado, except for the lone room in the church. "The almighty hand of God has provided safety to our community," Sheriff Matt Carter said. "The destruction path is approximately five miles long. There are approximately three homes that are devastated but no injuries, and also there is approximately a half-dozen other homes that have sustained minor to moderate damage. This could have been an extremely high fatality rate, and we're very fortunate and blessed to only report that one minor injury."