Choking incidents are growing by the year in America with 12,000 students reported to have experienced it last year, but thank God for teachers like Janeice Jenkins who are absolute lifesavers.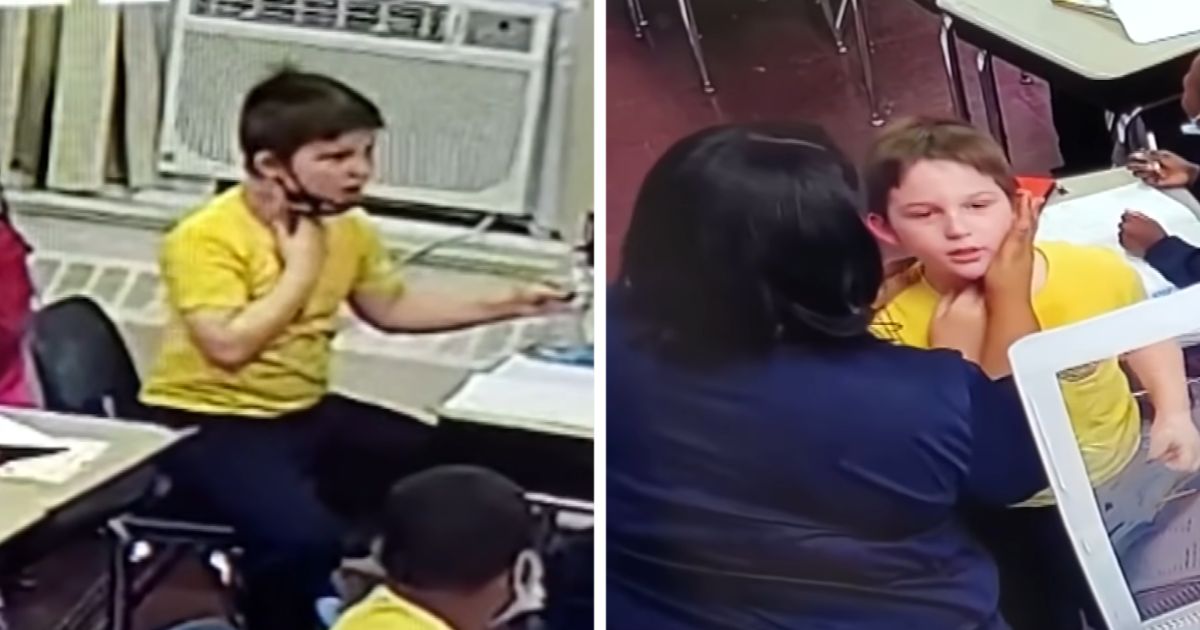 As children are returning back to classrooms and are excited to be with their schoolmates again, there is a rise in choking incidents due to them quickly wanting to finish their lunch and return back to what they were doing.
That seemed to be the case with a 3rd-grade student who started choking after a bottle cap got lodged in his throat.
9-year-old Robert Stonaker was trying to drink water from a bottle when the bottle cap wouldn't come off and so he put the bottle in his teeth and squeezed it to get it off resulting in it blowing off and getting stuck in his throat.
The young boy was visibly upset and was seen running to the back of the classroom to spit the cap out of his mouth but it wasn't working and so he ran to his teacher Ms. Janeice Jenkins who jumped into action and saved the boy's life.
Surveillance cameras at the school in East Orange, New Jersey, showed Ms. Jenkins doing the Heimlich maneuver she had never done before but had recently been training on it.
The importance of learning CPR including the Heimlich maneuver has been stressed over and over again and should be learned by everyone because it's lifesaving.