A teacher at Glenfield Middle School in Montclair, N.J., keeps an empty chair in his classroom and has a meaningful reason behind it.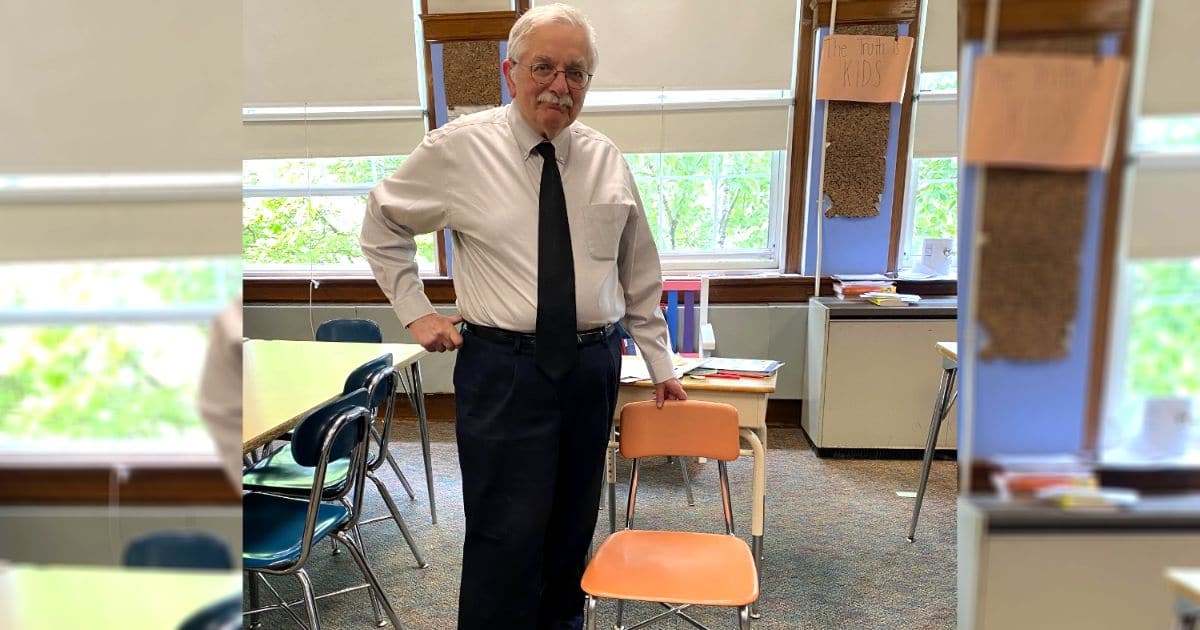 Dan Gill, 75, has been teaching for the past 52 years and for more than 30 years now, he has kept an empty chair in his classroom. The story behind it has inspired and reminded many of his students, 'the importance of empathy' and how privileged some are, while some are not.
When he was 9 years old, Gill and his friend Archie Shaw went to a birthday of their friend. They were stopped at the door by the mother, who looked disapprovingly at Archie for he was a black boy. She told them that there were no more chairs and only Gill could come in.
"I can still see this woman's face," he said, adding that he offered to sit on the floor and give Archie his seat. "She said: 'No, you don't understand. There are not enough chairs.' "
Realizing what was happening, Gill felt so bad that his best friend was humiliated for his skin color. The two friends left their presents and the place with tears in their eyes, feeling confused and hurt.
"I felt so bad because he had been humiliated," Gill said. "We gave her the presents and I said we're going to go to my house, where there are plenty of chairs."
He had started the tradition of telling this story to his students, every year on Martin Luther King Jr's birthday. As a reminder of how important the day was and what it means in the lives of others who are victims of racial discrimination and how they are supposed to confront racism.
Realizing that kids learn very well through the usage of metaphors, Gill had begun placing the chair in the classroom, 30 years ago. He explains that the chair embodies "the idea of opportunity; it's the idea of welcoming; it's the idea of treating people with respect. "
Over the years, the story and the chair has resonated with many of the students in the school, which he often shared in schoolwide assemblies.
Erika Pierce, the principal of Glenfield said, "The chair really speaks to his educational philosophy about inclusion and making sure that everyone feels that they have a place and a space, and that they're valued."
Dan has also secured a publishing contract for a book titled, 'No more Chairs' by winning an impromptu book pitch at the Montclair Literary Festival. He is dedicating the book to his friend Archie Shaw, who had passed away last year.
He has also been rewarded with $1000 from Pilot Pen for his great work as a teacher.
"It's wonderful to be able to share this meaningful story that can touch other people, and motivate them to open up their hearts," Gill said.
He is glad that he now has an opportunity to reach a wider audience through the book even as he plans to retire in 2023.