Many people have lost their jobs due to the COVID-19 pandemic and Michelle Brenner too was one of them who was furloughed from her job at a menswear store in Gig Harbor, Wash.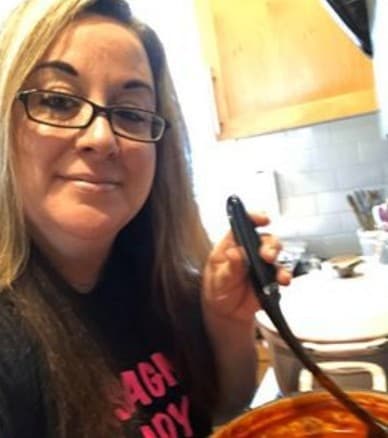 She made herself a huge pan of lasagna and got on her community Facebook page and wrote that frozen, store-bought lasagna could not compare to the real Italian homemade deal along with a deal, "If any of you want some fresh homemade, no calorie counting lasagna, please let me know and I will gladly prepare it."
Brenner used her $1,200 stimulus check to buy ingredients, and the requests began to trickle in. The first one was from a retired neighbor, then an out-of-work friend, and soon it included friends and strangers. After three months and 1,000 pans, she is still working eight hours a day, seven days a week, to feed people in her community, hospital workers, first responders, and single parents struggling without paychecks.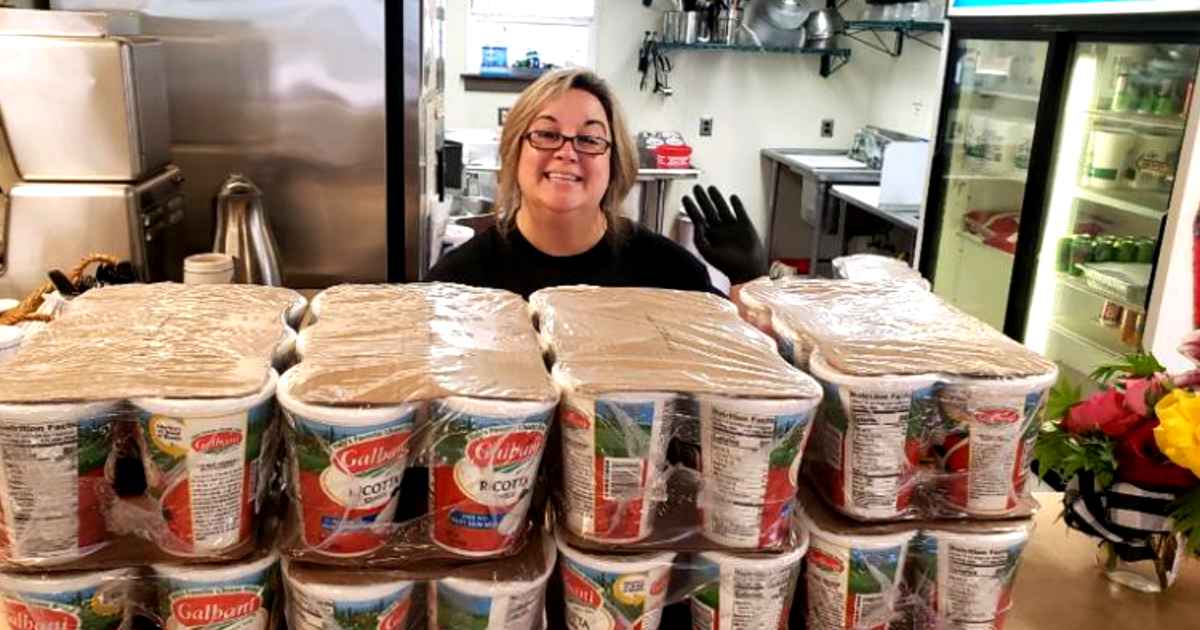 "The world as we know it is falling apart, but my two little hands are capable of making a difference," she said. "I can't change the world, but I can make lasagna." To help pay for ingredients, Brenner launched an online fundraiser that quickly reached her $10,000 goal.
To date people have contributed more than $22,000. "This is nothing less than a blessing, miracle and true journey," she wrote in an update. "My goal which has now changed is to raise a total of $20,000 which will provide over 1,000 made fresh daily, homemade lasagna meals to the families of this great community and the essential workers who are leading our community to a better place.
"We truly have made a difference and I am sure we will continue to do so! It is with great pleasure that I hope you will continue to join me on this great journey and be apart of something so great at a time that we are all so uncertain. There is no charge for a lasagna nor will I profit from this in anyway. All donations go to lasagna in which YOUR donations pays forward, potentially to even your neighbor what a great way to say, 'Hey I am here for you.' Thank you so much and together I know we can do this!"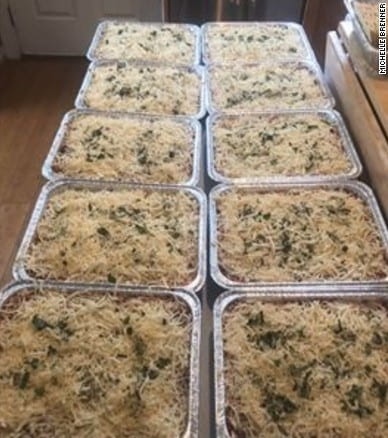 She says she will return to work this summer but plans to still make time for lasagna. "I'll bet I could continue this for the rest of my life. I love creating in the kitchen, but more importantly, I love the people I've met," she said. "Those warm smells help people to know that somebody cares about them. You can be in the most awful place in your life, and then a big plate of lasagna will provide some peace and hope."
What a delicious way to spread love and kindness among the community, especially the elderly and the essential workers who have put everything on the line to fight the pandemic.