This kindhearted teacher from Iowa took things a notch higher when he built tables and wooden chests for his students to use at their homes.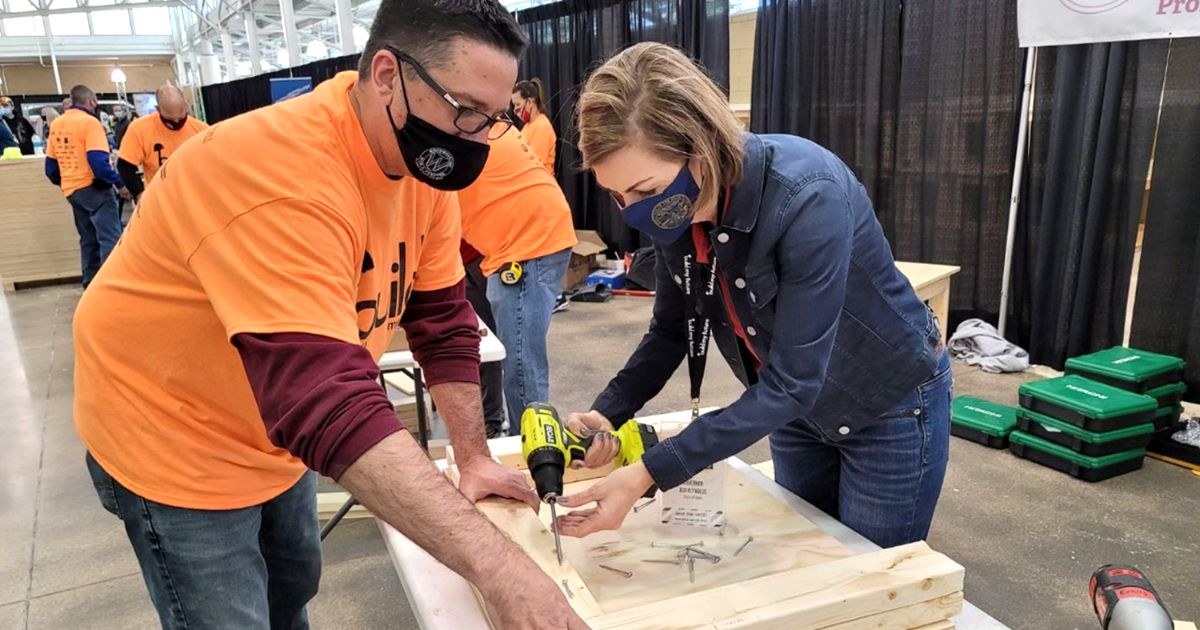 Nate Evans, a teacher at Des Moines Christian School in Urbandale, Iowa initiated this effort for students who could not afford to buy tables. "We're [teachers] told to tell kids they should have their own space to do their learning," Evans told Fox News. "And I just felt that was really unfair."
He has been teaching for 16 years, and he knew the plight of his students. "I knew what it was like for those families to be asked to provide something that could potentially cost hundreds of dollars to have," he said. Buying it from Ikea and Target was also not feasible because they no longer have stocks left.
Evans took matters into his hands and built "Woodworking with a purpose." He asked several friends and volunteers to take part in this worthy cause. "It was just one of those things like if you see a need, you have to fill it," this kindhearted fellow said. "And it was something that I knew I could do with a little help from my friends."
They were able to raise $300 for their first salvo and were able to build 13 tables. He made several tweaks to the tables and has continued to build more woodwork since then. Thankfully, Core Foundation noticed this effort. This foundation "ignites and supports charitable projects," their website stated.
This collaboration means that the more funds, the more tables to create, more students to benefit. Lumber yards also started to donate, and they even were able to make 250 tables daily. A lot of people also came to help. As of May 2020, they have already built 2,100 wooden desks.
"It was much bigger than we could have ever imagined, and we started getting more and more publicity and people reaching out to try to help us to do more," Evans said. But, good things never stopped from happening. They were also able to create "wooden chests" for the dear students. These containers could be used as storage boxes for their school supplies, books, notebooks, etc.
Sadly, the cost of lumber during the pandemic has skyrocketed. Evans and his team had to temporarily halt the operations and wait for the prices to stabilize. As Nate's effort ceased, similar efforts were initiated in Canada and Mexico. "We've had about a dozen individuals or groups around the country and into Canada and Mexico who have reached out to us and who have borrowed our plans," Nate said.
This teacher has a woodworking business called Evan's woodworking which he started in his garage. His company started this worthy cause because Evans did not only want to touch his students' lives within the four corners of his classroom. He tried to make a difference in their lives in whatever form that may be, particularly this season. Different situations call for different actions. What remained constant was this kindhearted teacher's big heart for his dear students.
"To the world, you may just be a teacher, but to your students, you are a hero." -Anonymous.