Jaylan, 23, and his little brother Julian, 13, from Texas, went through a tremendous loss last year. They lost their mother to a rare blood disorder and their house was also severely damaged by a winter storm. They had to move in with their grandma until a local charity called Katy Responds stepped in to help them by getting their house re-built and furnished just in time for Christmas this year.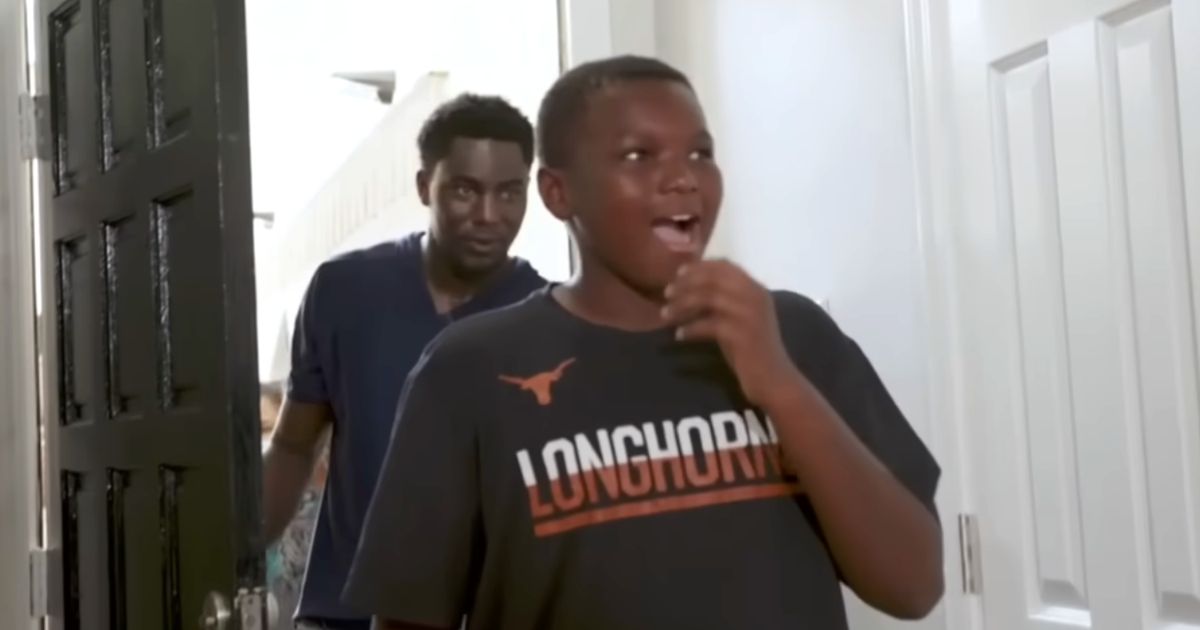 Jaylan had earlier tried to get the house rebuilt with the help of a contractor, who cheated on him and did more damage to the house and disappeared with $20000. A substantial amount of his mom's savings were lost and the two brothers had no choice but to go live full-time with their grandmom.
When the community learned about the two brothers, specifically, when Ron who heads the organization Katy Responds heard the story of Jaylan and Julian. He called in volunteers to help rebuilt the house and managed to get a newly furnished home for the two brothers as a Christmas gift. Jaylan and Julian were visibly moved to tears when they were led inside their newly rebuilt house, which brought back to them sweet memories of their late mother.
After hearing their emotional story, the two brothers along with Ron were invited to the Kelly Clarkson Show. They were appreciated and honored and also were given gifts of cash to help them with what they needed.
The two brothers showed a very strong bond and Jaylan says that his little brother was the best gift he received in his life, as he recalls his brother's birth 10 years ago. Jaylan is also keeping the promise he made to his mom to look out for Julian always and keep him out of trouble. While Julian showed remarkable understanding and appreciation for his big brother, whom he says is more like a father to him.
"He's a father figure. He's like a mentor to me. He comes to all my basketball and football games. He supports me as much as he can. And I love throwing the football with him outside and overall just creating memories with him," Julian says.
The two brothers could not have been more grateful and it was lovely to see the brotherly love they both share. They were both grounded and genuine which is evident from the way they speak about each other and to those who have helped them in their times of trouble.
"You know, I know we were good people. We always went to church, we gave people money when they needed it, but when God said that, when you do good and people will come back to bless you I never thought it would come back in such a big way, " Julian explains as he expressed his gratitude to those who have helped.