It was an embrace both mother and daughter were longing for, and now after being months apart they finally reunited.
A healthcare worker mom emotionally ran and jumped into her airman daughter's arms who'd returned home from deployment after the longest time apart.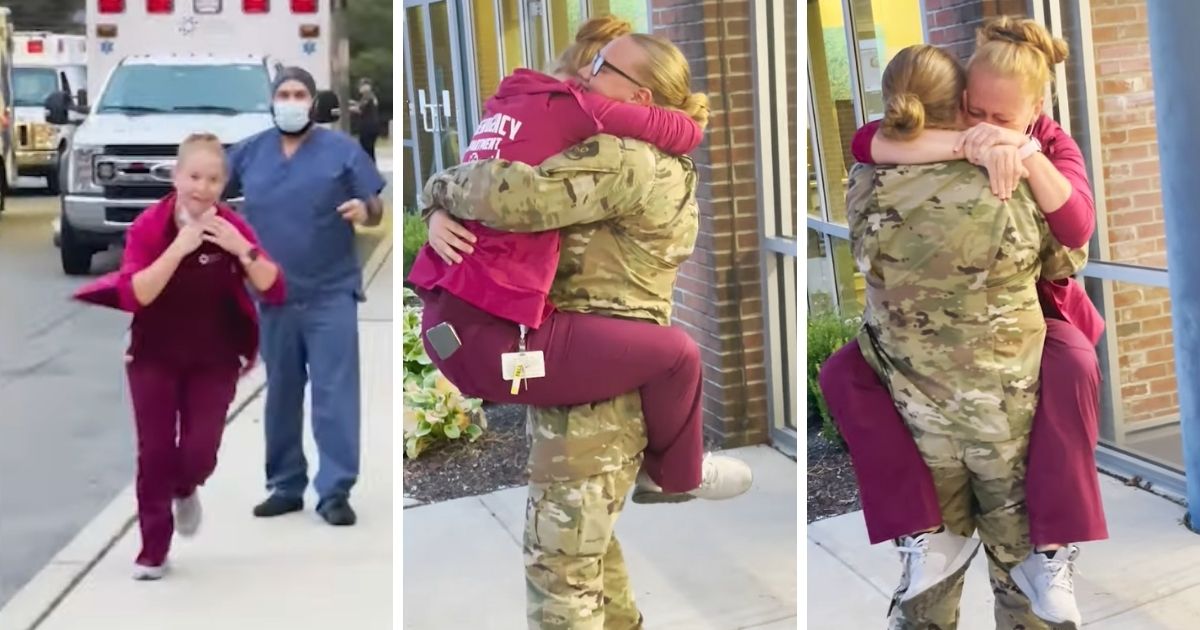 D'Anna Capriotti didn't see mom Hayley for over four months as she was deployed overseas with the U.S. Air Force.
Needless to say, her mother, Hayley was counting the days until her darling daughter was due home but did not know that she was going to get the surprise of her life.
Meanwhile, D'Anna was on her way home early, and after surprising her dad Chris on the morning of August 3 she couldn't wait to surprise her mom too.
The pair headed to Southern Ocean Medical Center in Manahawkin, New Jersey, where Hayley worked in the ER.
Chris took his position behind the camera and was ready to capture the memorable moment on camera.
D'Anna could be seen walking around the corner and Hayley turns around and spots her there and runs towards her in total shock and jumps into her arms for a tight embrace.
What a beautiful reunion this was for D'Anna and Hayley, both have given their time and service to the country.