Miss England 2019, Bhasha Mukherjee has put her humanitarian work overseas on hold and gone back to working as a junior doctor due to the coronavirus pandemic.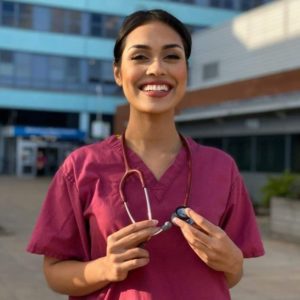 The 24-year old has two medical degrees from the University of Nottingham and when she started to hear from her former colleagues about how bad the situation was she made a conscious decision to return back to work. "I felt a sense of this is what I'd got this degree for and what better time to be part of this particular sector than now," she said.
In March of this year, Bhasha was working in India as an ambassador for a charity there. "When you are doing all this humanitarian work abroad, you're still expected to put the crown on, get ready…look pretty," she said. "I felt unfair getting dressed up in a place of safety while my colleagues were laying their lives on the frontline. I wanted to come back home and go straight to work."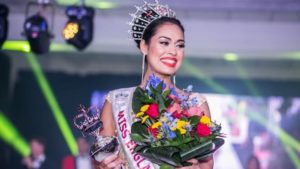 She jetted back to England and was in self-isolation for fourteen days before returning to work at the Pilgrim Hospital. She even appeared in an ad by the National Health Service which encouraged people to stay home to prevent the spread of coronavirus. "Health care staff are risking their lives for us, so let's risk our mere leisure for a little while to say thank you to them," posted Bhasha on her Instagram.
What an amazing thing for a beauty queen to put all her fame and celebrity status behind her and get back on the frontlines and serve the country as a healthcare worker.