The worldwide coronavirus pandemic has affected people everywhere but as people of faith, we know that our healing comes from God and we depend on Him for deliverance.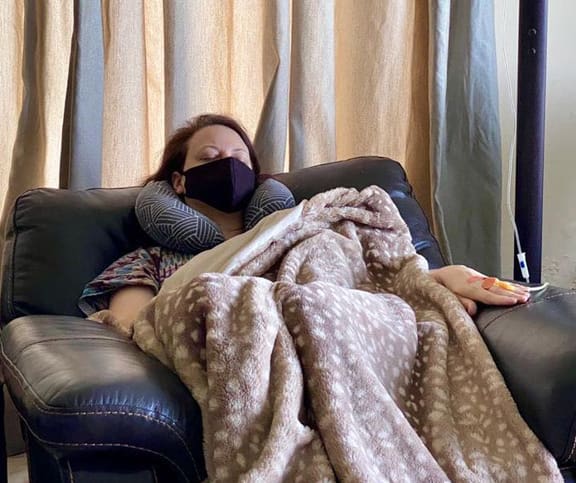 One missionary who served in Africa and was infected with COVID-19 started praising God for the healing she experienced after God prompted her to sing and worship. Missionary couple, LaVonna Ennis and her husband, Scott, were having a hard time ministering to the church because of the restrictions due to the pandemic.
They had a chance of returning back to the United States, but they decided to stay and serve the community they were in. They held Bible studies and mentored people while maintaining the protocols but all of a sudden they started to feel the symptoms by the end of July.
LaVonna said, "On the night I was the sickest, the electricity went off (nothing unusual), silencing the soothing praise music. As I woke up, I saw demonic spirits of death flying near the ceiling. I could almost feel the harsh breeze caused by their wings," she said. "I whispered, 'God, I am ready to meet you if you are ready to take me. But, I rebuke these spirits of darkness.'"
She then felt the Holy Spirit tell her to start praising God, "I felt a gentle nudge from the Holy Spirit: 'You're going to have to PRAISE your way through this.' I wasn't sure exactly what that meant, but I began to worship God in a whisper." LaVonna sang Bethel Music's 'I Raise A Hallelujah,' she could only whisper the first verse of the song as her throat was infected and she couldn't sing.
But that was enough for the light to pierce the darkness, "I felt the evil spirits move to the edges of the room and the center was filled with light. As long as I praised, the darkness remained at bay. But when I stopped praising, they fluttered back to surround me. I continued to whisper praises and worship songs for about six hours. Finally, well after the sun was up, I no longer sensed evil in the room, though my body was still weak and ravaged with the disease."
After this supernatural experience, LaVonna's healing process began and she started regaining her strength. "We are so thankful to God for His hand of healing and direction through this journey. He has taught us much about trust, obedience, and His faithfulness!"