A cute baby has precious reaction to hearing his mom singing a Christian hymn 'Jesus loves me this I know.'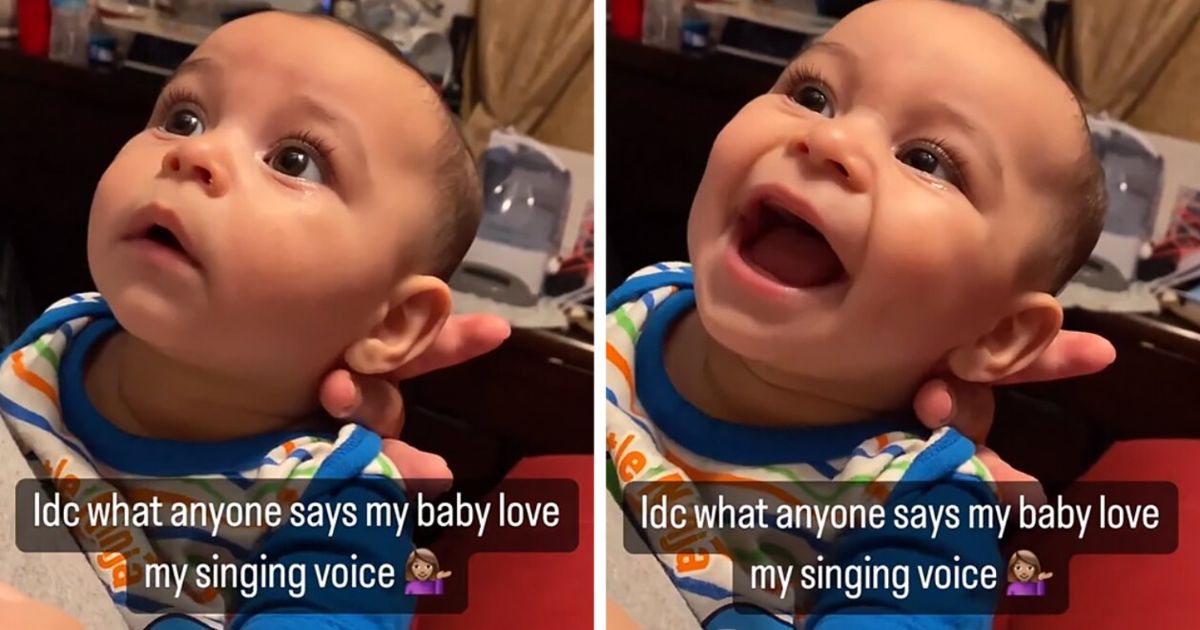 Initially, the baby appeared surprised and shocked by the sudden sound as the mother started singing the song, but soon their face lit up with joy, revealing a wide and delightful smile.
Jesus loves me, this I know,
For the Bible tells me so;
Little ones to Him belong;
They are weak, but He is strong.
The mother wrote ' Idc [ I don't care] what anyone says, my baby loves my singing voice.
We are quickly reminded of the Bible verse, that says, "Behold, children are a heritage from the Lord, The fruit of the womb is a reward. [Psalms 127:3 (NKJV)].