A mom will always be on the lookout for her kids. This mother from Memphis made sure that she was updated every hour about her kids' safety. True enough, "her nagging" saved not only the life of her 3-month-old baby but also the lives of her entire family.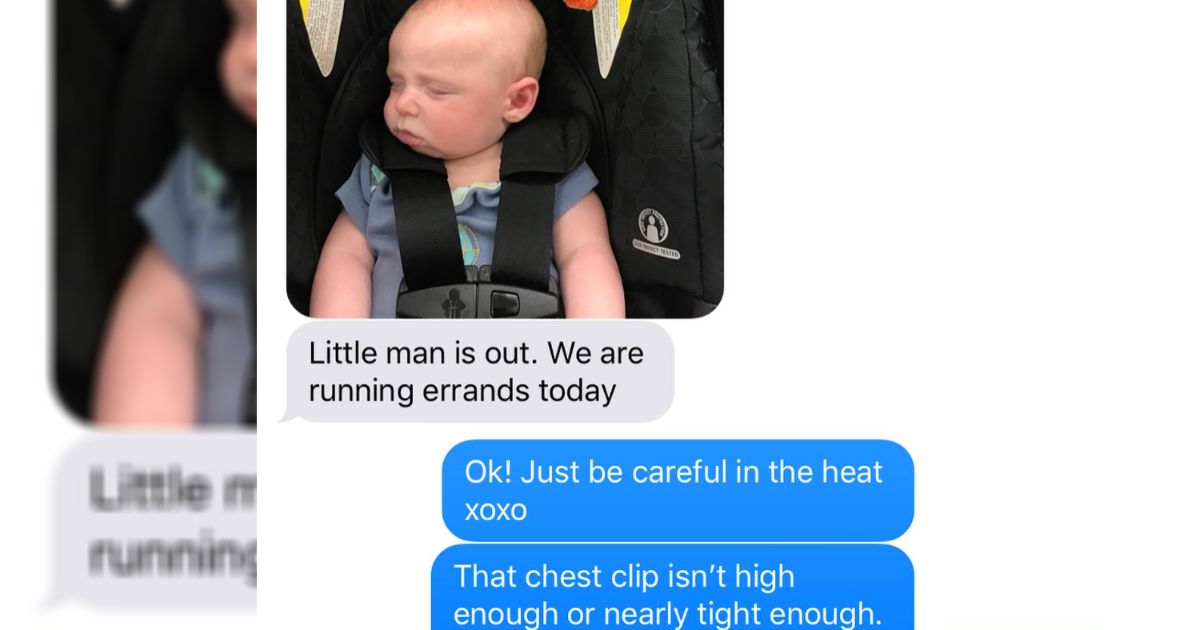 Rebecca Tafaro Boyer's maternity leave had ended already. She's now at work while her husband, David, was with their 3-month-old baby and toddler. She asked for "hourly updates and recaps" on how the infant was managing being away from her for the first time.
Rebecca got a text from her husband around 2:15 pm while they were on their way to Walgreens. She immediately corrected her baby's position in the car seat. This mom said that the straps were too loose, and the chest clip was way too low. "And because I know my husband, I'm sure that he laughed at me and rolled his eyes before tightening the car seat and fixing the chest," she posted on Facebook.
At 2:30 pm, she received her most dreaded call. David said, "Honey, we had a car wreck. We are fine, but the car is going to be totaled." They were already near their house (three miles away) when a woman pulled into oncoming traffic, and she made a quick left turn. He just didn't have enough time to stop – it could have happened to anyone. He slammed on the brakes at nearly 50 miles an hour before colliding with the front passenger side door of her SUV; she narrated online.
Thankfully, David and their two boys were safe. William, their 3-month-old baby, remained undisturbed while sleeping. He had a minor jolt but was altogether unaffected.  "My precious little bundle of joy was so well restrained in his car seat, THAT HE DIDN'T EVEN WAKE UP," she posted.  He was oblivious that their lives were in danger that day.
"I truly believe that the reason my family is at home sitting on the couch with a pair of crutches instead of down at the hospital is because of my annoying nagging mom voice," this concerned mom said. Her post became viral and had 31k shares already. Unfortunately, her husband's foot was broken in three places, and he also had dislocated toes. Their car was damaged, and she wrote, "but cars can be replaced — my boys can't." William's car seat was donated to the NICU of Le Bonheur Children's Hospital to teach parents how to ensure safety for their kids.
Everyone is safe thanks to Rebecca's "nagging texts," baby's car seat, and David's quick reflexes. Ultimately, it was God who looked after them. He is also a parent who looks after His children 24/7. We can put our concerns into His hands and be assured that we are in His loving care at all times.
"Indeed, he who watches over Israel never slumbers or sleeps." Psalm 121:4 (NLT)