Sometimes life surprises us with extreme challenges. We always think why this happened to me and then washes out our dreams and ambitions. This is the story of an young girl, who converted her situation as a chance to encourage and inspire the people around the world.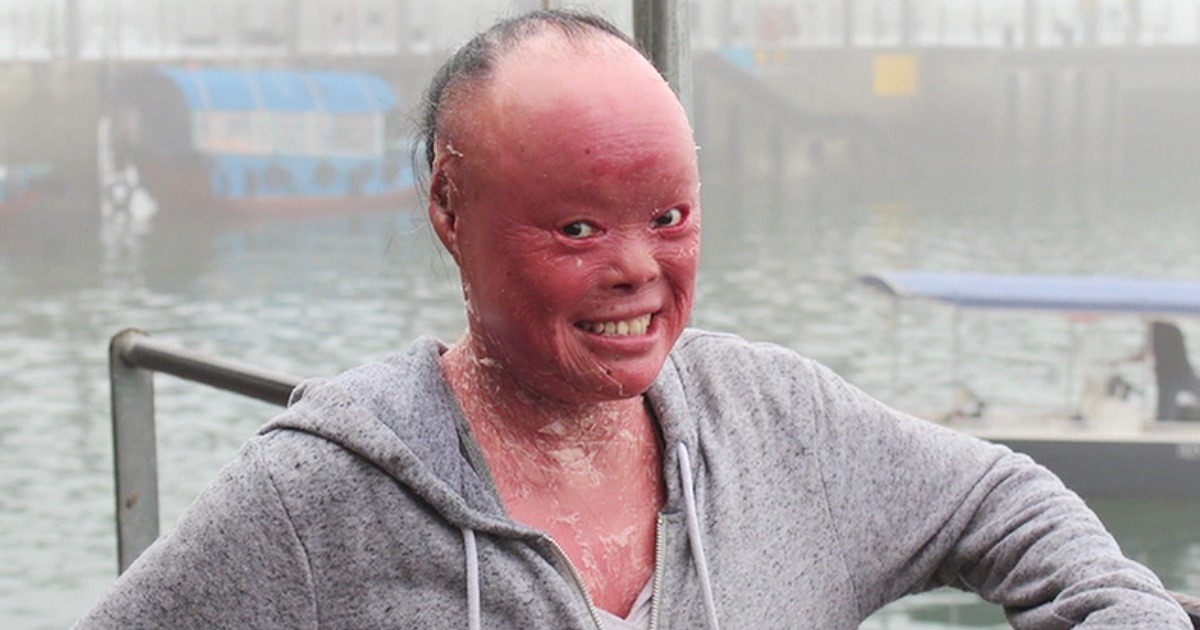 Mui Thomas, 22-years-old, is a Hong Kong rugby referee and special needs teacher. She is one of only a few people in the world with the skin condition called harlequin ichthyosis. It causes her skin to grow 10 times faster than a normal person's. It makes it thick, with deep, painful cracks and itching. Along with this, Mui had suffered lot of cruel bullying from her school and society. However this brave girl didn't let her situation ruin her life. She amazes people with her energetic and positive personality. When someone stare at her, she simply wave and smile in return.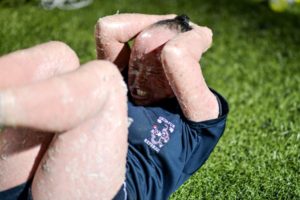 Mui always speaks boldly and loudly and talks about her condition as if it's an afterthought, or just a minor inconvenience rather than its painful facts. Babies born with this disorder have less chances of survival. Mui is the fourth oldest survivor in the world. She suffers one or more infections a month. She has managed to self-treat it with her own topical antibiotic creams. But her body is constantly covered in tiny abrasions which is slightly deeper than paper cuts and so painful.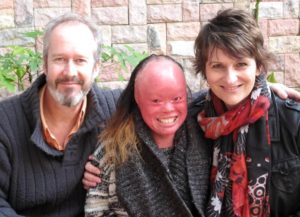 Mui forgets every pain with the love of her foster parents Tina and Roger Thomas. They are the strength and courage of this 22-year-old since she was a baby. Twenty years ago, the Hong Kong natives Tina and Roger were decided to become volunteer foster parents. But they had never planned to adopt. Tina met Mui for the first time at the Duchess of Kent Children's Hospital in Pok Fu Lam, when she was just few months old. The couple would visit Mui every few days, but she didn't like their presence at first. Gradually, their bond became stronger and stronger.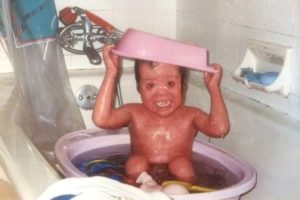 Meanwhile, Mui was transferred to an institution for the mentally handicapped, but She had no mental handicap. It was so heartbreaking for the couple. They realized that they need to take a decision soon before they lost her completely. And finally, Tina and Roger, the young couple decided to adopt her. To other people, it didn't make sense, but they continued with their decision and they got Mui when she was three years old. At the age of four, Mui got a severe infection,doctors tried everything but one antibiotic worked.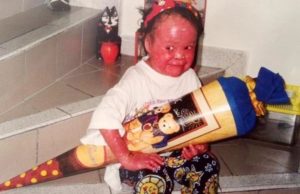 From childhood itself, Mui was the center of attention. However she managed to escape from many of these hardships with her innocence and confidence. But she had to face lot of neglegance and avoidance from the society and her school itself. When she was 10, an younger girl at her school reported to the administrators that she had a phobia of Mui, the authorities made a decision apt for the student's demand and they restricted Mui in certain areas of the school. The little girl became the victim of cruel anonymous cyber-bullying that drove the 13-year-old to suicidal thoughts. Gradually she lost her trust in people. However she defied all odds with the love of her devoted foster parents. Nothing has a difference even at her 22 years, she continues to discriminate for her appearance. But this brave girl wave and smile at people who stare at her.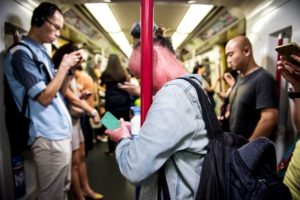 In May 2015, Mui experienced a cruel behavior from a mini bus driver. He refused to continue driving unless she got off the bus, complaining that her horrible look, made him sick and that he was going to vomit. However, her fellow passengers supported her and eventually the driver was fired. After many cases of Mui being bullied and having shunned interviews with the media for years, her parents realized that it was time they need to step into the spotlight. They found more people are getting benefited from hearing their story. For the past few years, she has been sharing her experiences in public along with her parents. Roger wrote a book named 'The Girl Behind The Face' and setup a facebook page. Since then, Mui's story has shared over thousand times and has touched the hearts of thousands. It opened the eyes of many people and they apologized for their past behaviour towards Mui.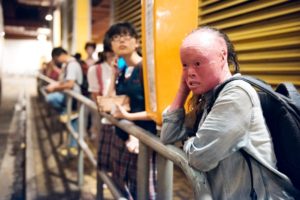 Now Mui, the special needs teacher and Hong Kong rugby referee is an inspiration to the people around the world. In 2015, she got the referee award for being "inspirational in overcoming life's challenges and adversities" by the Hong Kong Rugby Union. She hopes to one day become a rugby referee for international matches. Mui Thomas, the brave girl proves, no matter how you look, what we need is just a beautiful heart to realize and help others.
VOTE FOR MUI THOMAS – HONG KONG AWARDS – http://spiritofhk.scmp.com/vote