A mother and daughter shopping for toys in a store was blessed by a beautiful gesture from an unknown woman who left behind a gift voucher with a surprise inside.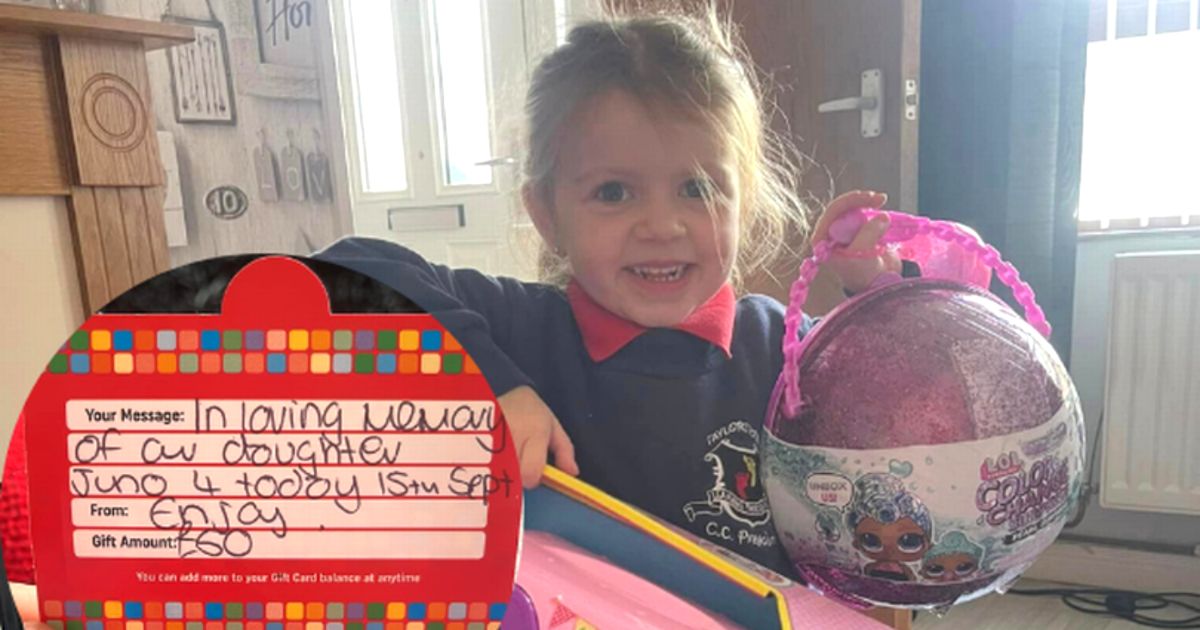 Caitlin Foster was shopping at Smyths Toys in Ballymena, Northern Ireland with her daughter Lacey, looking for toys with the £10 note Lacey's granny had given earlier to her daughter.
Inside the store, the mother-daughter duo was having a hard time sticking to the budget of £10 looking for a toy. They were approached by the member staffs with a gift card of £50. They explained to her that a woman had earlier came in and have asked them to give the gift voucher to a child of pre-school age in memory of her child who would have turned four that day. And asked if she could gladly accept the gift.
Caitlin was immediately brought to tears as she read what was written inside of the gift voucher. Inside it was written, 'In loving memory of our daughter Juno, four today, 15th September'.
Recalling the emotional event at he store, Caitilin said, "It was such a kind thing to do and I couldn't believe it. I just started to cry, and then the workers were crying too. It was very emotional. They said they had been crying all morning since they found out about the card."
"And all I can say is if Juno's mummy is reading this, I just want to say a huge thank you. She made my wee girl so happy and I am thinking about her and her family. It is very kind what she has done, and it has inspired other people to do the same."
Caitlin was taken aback by such a kind gesture and shared in on her social media so that Juno's mom could see that her kind gesture had bless someone and been put to good use.
She also said "It was such a kind thing to do and I couldn't believe it."