Ernie Haase & Signature Sound are one of the most popular and well-loved quartets of Southern Gospel music and today they are singing "Morning Song" live from Gaither's Homecoming Studios.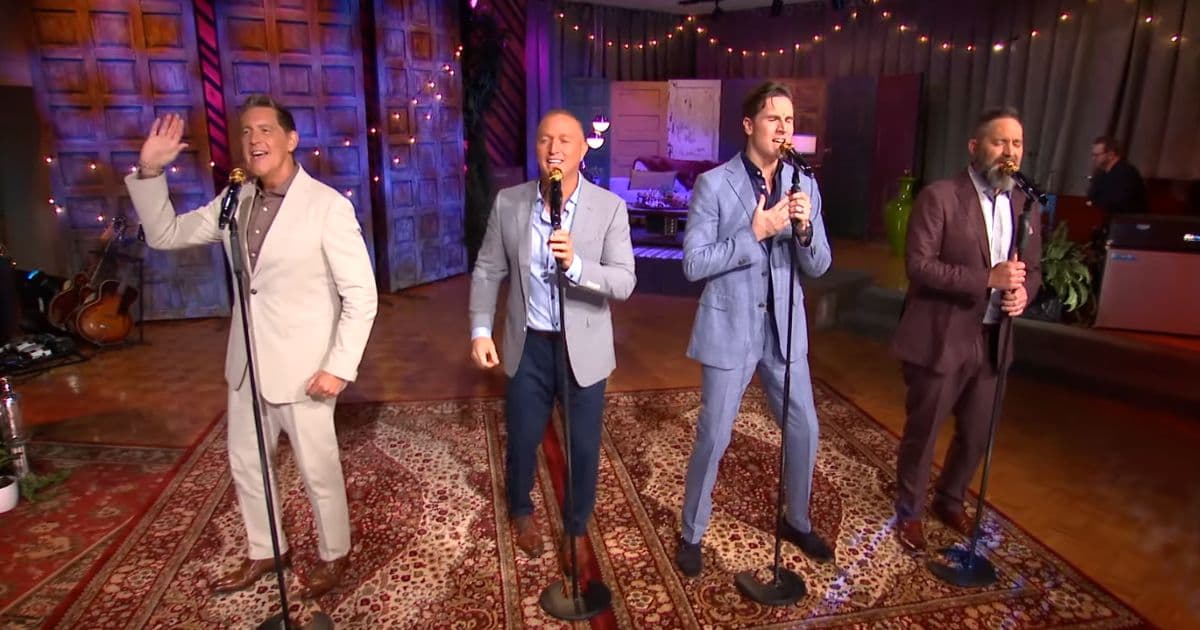 For the last few years, they have been airing their music virtually to people through social media all over the world and have been such a blessing to the body of Christ.
Ernie says that they have received so much love and appreciation from artists and people everywhere and it inspired them to continue producing music to help people in their faith walk.
Today, Ernie Haase & Signature Sound are at Gaither's Homecoming Studios to perform in person for all the people who have found hope in the Lord after listening to their songs.
The good news of the gospels is that if we believe in His word then we can have a joyful morning after the blackest night of our lives.
The sun can't wait to fill the sky with glory
And the seas are glad to echo back the song
Their soundless words fill up Your world with beauty
As all creation lends its voice to paint the morning's dawn
Here I stand in wonder
At all You've done
There's gratitude in me
That must be sung
PSALM 30:4–5 "Sing praises to the Lord, O you his saints, and give thanks to his holy name. For his anger is but for a moment, and his favor is for a lifetime. Weeping may tarry for the night, but joy comes with the morning."
Thank You
Thank You, Lord
For the grace I'm waking up to every day
Thank You
Thank You, Lord
For the faith that rises up in me to say
"Thank You, Lord"
I wanna thank You
Just wanna thank You
I wanna thank You
Just wanna thank You
Let us hold on to our faith and walk hand in hand with fellow believers in the Lord whom He has placed around us in our families and communities to uplift us whenever we feel weak and weary.