When a large facial tumor was putting 5-year-old Nagalem Haile's life at threat, strangers rallied together to help get her the necessary medical facilities required to save her life.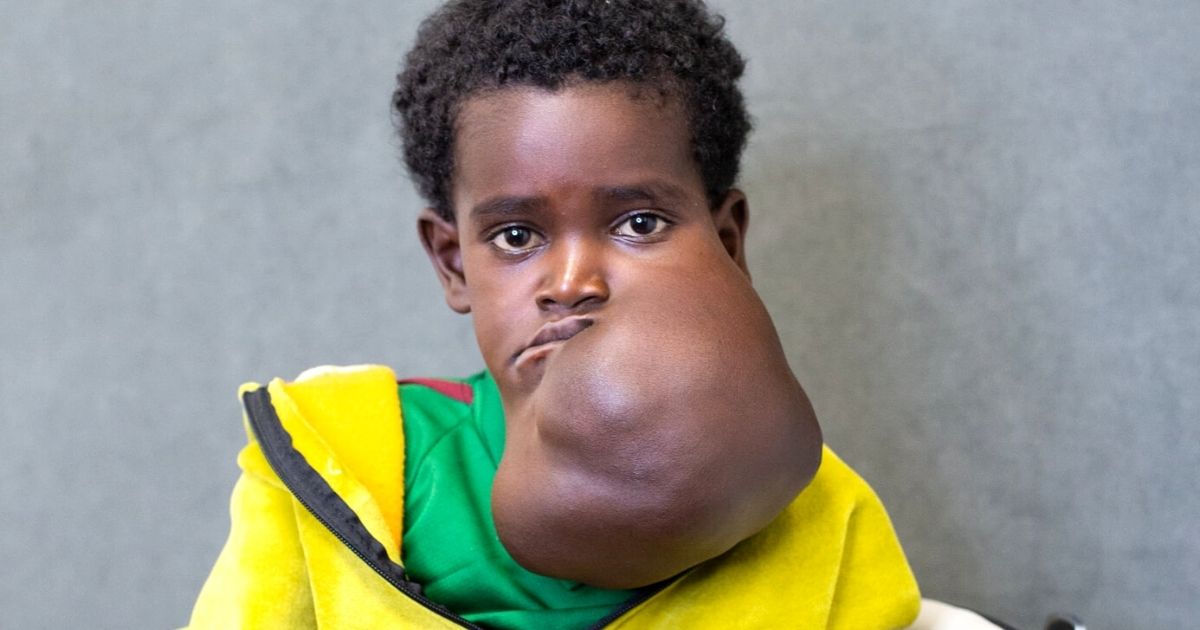 Soon after her birth, a facial tumor began developing on Haile's jaw, which started to expand as she grew. The girl and her family lived in a small village in Ethiopia where they had no access to proper medical facilities.
The growing facial malformation caused the girl so much embarrassment that she refused to step out of her house. Apart from that, it was becoming a serious threat to her life with each passing day.
Haile's ability to breathe and swallow was affected and very soon it would cause her to "suffocate or starve." There were a multitude of blood vessels running through the huge mass and if anything nicked or ruptured the growth, Nagalem could bleed out in minutes.
But God was working out a way to save the child's life so that she would be able to lead a healthy and whole life. A government official from the U.S. met Nagalem Haile during a mission in Ethiopia which led to a massive search looking for doctors willing to perform the complicated and risky surgery needed to remove the facial tumor.
Dr. Milton Waner answered the call and together with the support of Waner Children's Vascular Anomaly Foundation, Heal the Children, USAID, and Northwell Health, Nagalem Haile got the life-saving surgery she so desperately needed, for free!
The organizations helped fly Nagalem and her father, Matios Alafa Haile, to New York City where they prepared them for the delicate 12-hour surgery needed to remove the huge mass. "This type of surgery is very difficult, very dangerous, and certainly life-threatening," Dr. Waner said. "We explained what would happen to the child's father. There was a possibility she may not make it."
The medical team removed the facial tumor carefully avoiding any risk to the nerves and arteries connected, which could have resulted in paralysis or severe blood loss if even a nick was caused. Matios Alafa Haile and the rest of Nagalem's family will forever be grateful to the many doctors and strangers who helped save Nagalem's life.
"God bless you," Matios said after the surgery. "Without you guys, it wouldn't be like this. Thank you so much." Matios is giving God the glory for this medical miracle. "I was crying before but now I'm smiling so thanks to God," he said.
"She is like different after surgery. She is playing enjoying everything outdoors. There is a big difference. May God bless the doctors, without them this wouldn't be like this."