Nathaniel Buzolic, star of 'The Hacksaw Ridge', boldly shared his faith and the Gospel to his 2.8M followers on Instagram recently.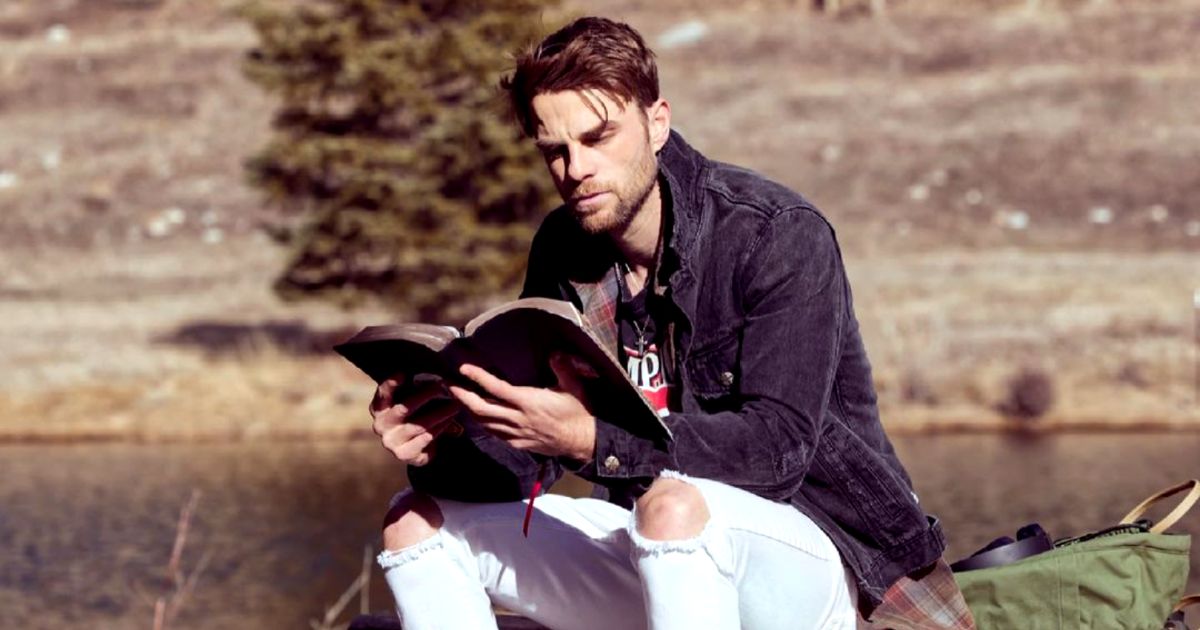 His post has gone viral with more than 34K likes and hundreds of comments. He posted a beautiful snapshot of the Sea of Galilee with a long post about Jesus' main purpose–our salvation and transformation.
He wrote about the different miracles Jesus performed more than 2,000 years ago. He talked about the healed leper, feeding of the 4,000 men, etc. Nathaniel emphasized that He did not come here just to feed the hungry or heal the ill and lame. He did all of these for a bigger purpose.
Nathaniel wrote, "Jesus didn't want people to proclaim Him as the healer simply because this wasn't Jesus' primary purpose for His visitation among men." He stressed that the message Jesus brings is far more important than healing and provision. It is being transformed from the inside out by His word. 
"Jesus says this to his disciples –'let's go somewhere else, to the neighboring towns, so that I MAY PROCLAIM THE MESSAGE THERE ALSO, (here it is) THIS IS WHY I CAME FOR,'" he explained. 
"But what is far more important than a physical healing was a renewal of the mind. To be transformed on the inside by the word of God so that His people would trust him despite our current circumstances trials or tribulations," he posted.
He also reminded his followers that Jesus came to save the sinners. At this time when sickness is all around, he reminded them that the greatest sickness is: "This world has many illnesses, but the greatest of these is a sickness of the heart to be hardened towards the one true God."
 

 

View this post on Instagram

 
Nathaniel is a Christian actor who has been vocal about his faith and love for God. He uses his Social media accounts like Instagram and Twitter to share God's word and bring hope to others.
Jesus said this of His return; But about that day or hour no one knows, not even the angels in heaven, nor the Son, but only the Father

This way the enemy has no idea. He only knows His time is running out. Hence His final attack has begun; Globally, Strategically, & Desperately

— Nathaniel Buzolic (@natebuzz) January 18, 2022
Here is a list of people who Jesus healed or saved who refused to believe in Him;

…none, nobody.
We are healed by a belief in him, thus we are also saved by believing in Jesus.

Do all believe? No, thus not all will be saved. Preach the gospel as an urgent matter, Cause it is

— Nathaniel Buzolic (@natebuzz) January 16, 2022
The empty tomb proved to the disciples that Jesus had risen & defeated Death.
But it was the disciples willingness to die for that truth which was the essential evidence for others to believe in Jesus' good news. A transformed life is the greatest proof of Jesus the messiah

— Nathaniel Buzolic (@natebuzz) January 8, 2022
This is a timely encouragement and reminder to everyone, especially now. Our greatest hope and security is in Christ. His transforming love and word will turn any heart of stone into flesh.
"And I will give you a new heart, and a new spirit I will put within you. And I will remove the heart of stone from your flesh and give you a heart of flesh." Ezekiel 36:26