Academy-winning actor Matthew McConaughey took the stage recently at church to read a passage from 1 Corinthians 12:12-27.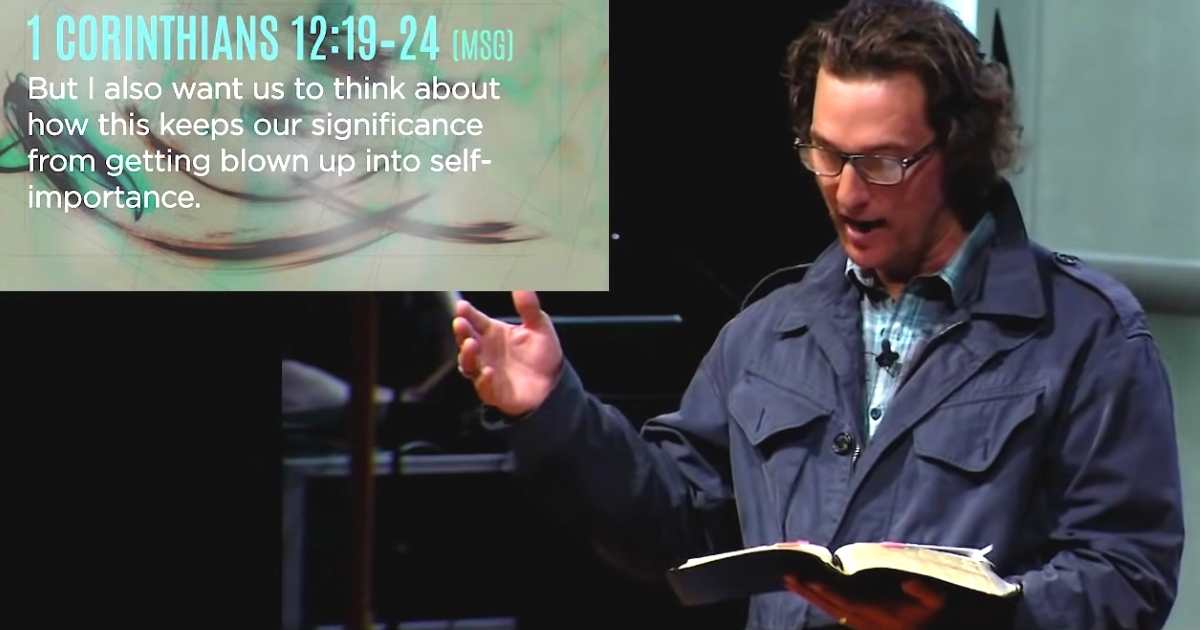 The famous star sent shock-waves through Holywood when he thanked God after winning his Oscar in 2014.
Matthew has been very open about his faith in God and recently even dished about why he named his son Levi.
As he stood on the stage of his Texas church, Matthew McConaughey reads scripture from the Bible that talks about all the different parts of the body of Christ.
He shares in the video from 1st Corinthians 12:12-27 where the writer Paul, talks about diversity and unity in the church.
The apostle speaks about how each of us is vital and needed for the advancement of the church.
The hand is just as valued as the eye, and the kidney is just as needed as the foot.
Matthew McConaughey highlighted how very important each of us is in the body of Christ and it was so moving that there was a hushed silence in the room.
"A body isn't just a single part blown up into something huge. It's all the different but similar parts arranged and functioning together. If Foot said, 'I'm not elegant like Hand, embellished with rings; I guess I don't belong to this body,' would that make it so? If Ear said, 'I'm not beautiful like Eye, transparent and expressive; I don't deserve a place on the head,' would you want to remove it from the body?" Matthew read eloquently.
Matthew McConaughey attends a non-denominal church in Texas where he sometimes reads scripture to his fellow brothers and sisters.
He has always been one of Hollywood's bigger stars to share his faith in God even when the movie industry has been known to chastise those who do it.
Matthew probably knows and understands that the people who know their God are strong and will do mightily exploits in His name. Amen!