A tragedy was averted when neighbors jumped in to save the life of a 4-year-old boy who had jumped into the pool area of an apartment complex in Kansas.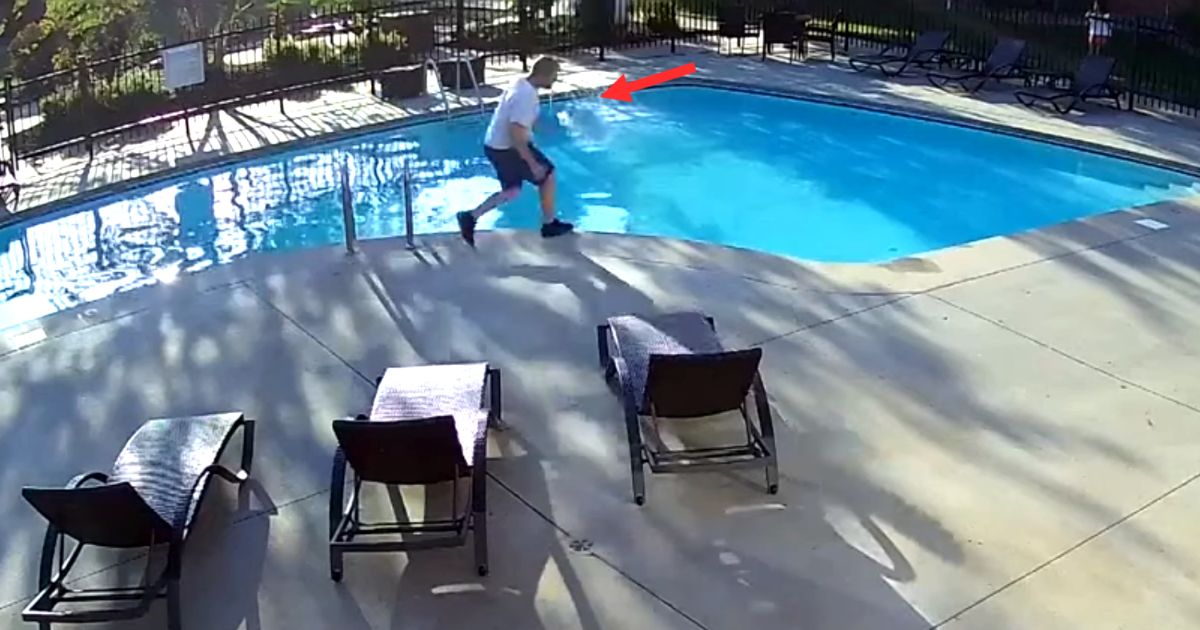 The incident occurred on May 18 and was captured on security footage when Xzavier who has autism walked off from his family apartment and was seen struggling in the water by kids at the complex.
Xzavier's mother, Alexis Rigney, was with her 4-month-old child when he entered the water and remained submerged for 3 minutes and 22 seconds.
Some kids had gathered around the pool area and that's when a 12-year-old boy named Maddox Westerhaus, alerted his dad, Tom, about it. "I just went like, 'Oh no,' and ran," Maddox said.
Tom hopped a fence and then jumped straight into the water and pulled out Xzavier, he then performed life-saving CPR on him, which he learned about 15 years ago when he worked as a lifeguard.
Tom said, "I just remembered the chest compressions and everything," he said. "So it just somehow came out of the back of my mind."
It was a tense moment for all of them there but after three minutes, everyone breathed a sigh of relief when Xzavier started breathing again.
Rob Freeup who is the Chief of the Lawrence-Douglas County Fire Medical Battalion said Tom Westerhaus saved the boy's life in time because the child would have still been underwater when they arrived.
Freeup added "I've been in the fire service for 33 years, and I've never seen this. We're usually on the tail end of something that we're trying our best, and it usually has a negative outcome," he said.
Sharing that they would carry the memory of this incident forever, he added, "This was the one that we'll carry with us basically for the rest of our lives."
We cannot imagine what would have happened to Xzavier if Tom Westerhaus would have not responded to this sad situation. Let us ask ourselves a question- are we willing to help our neighbor in trouble just like Tom did?
Jesus told us that the second greatest commandment in the Bible was to love our neighbor as ourselves.
Matthew 22: 37 "Jesus said unto him, Thou shalt love the Lord thy God with all thy heart, and with all thy soul, and with all thy mind. [38] This is the first and great commandment. [39] And the second is like unto it, Thou shalt love thy neighbour as thyself. [40] On these two commandments hang all the law and the prophets.