A Canadian teen thought he was in trouble after neighbors knocked on his door, he'd been practicing a lot of basketball lately and was scared they were there because of it.
Anthony Muobike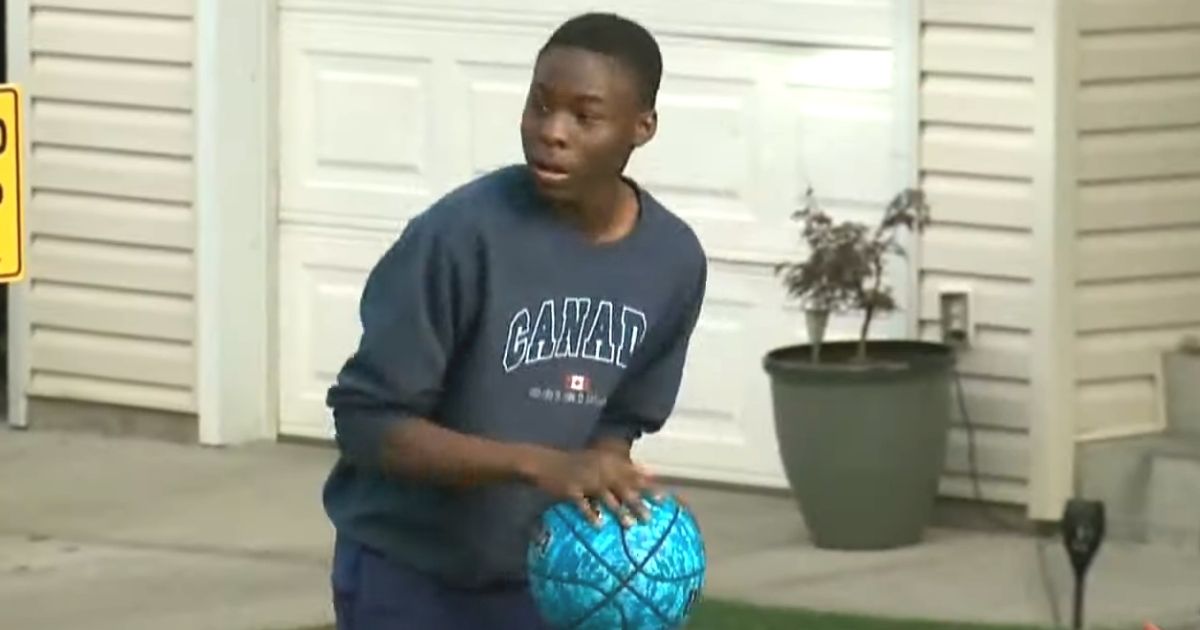 Anthony Muobike from Edmonton, Canada, plays basketball for several hours a day in his driveway. He was using branches as a net and dribbling for up to 4 hours a day.
Meanwhile, Ian Ray, who's lived in the neighborhood for over a decade, noticed the teen's skills and put out a call for help on Facebook. "He was just a kid who dribbled a basketball – all day, all night," Ian said. "I kind of figured it would be cool if he had a net."
Outpouring of kindness
Ian raised $750 for the boy, his post garnered so much attention and was noticed by Canadian Tire who donated a brand new net. The money was added to a gift card for Canadian retailer Sport Chek so that Anthony can pick up some more basketball gear.
Anthony was stunned when neighbors arrived bearing gifts. "I thought that whenever I dribble it made a racket and people want to sleep or something like that," he said.
"I did not know that dribbling that ball, practicing at least maybe two or four hours a day, would actually have an influence." The incident has had a profound effect on many including Anthony's idol, Lebron James.
"It's a lot to take in," Anthony's mom Leticia Moubike said. "My heart is full of joy. I'm overwhelmed… all I can say is thank you so much. Thank you north Edmonton, thank you Canadian Tire, thank you to Mr. Ray and his family."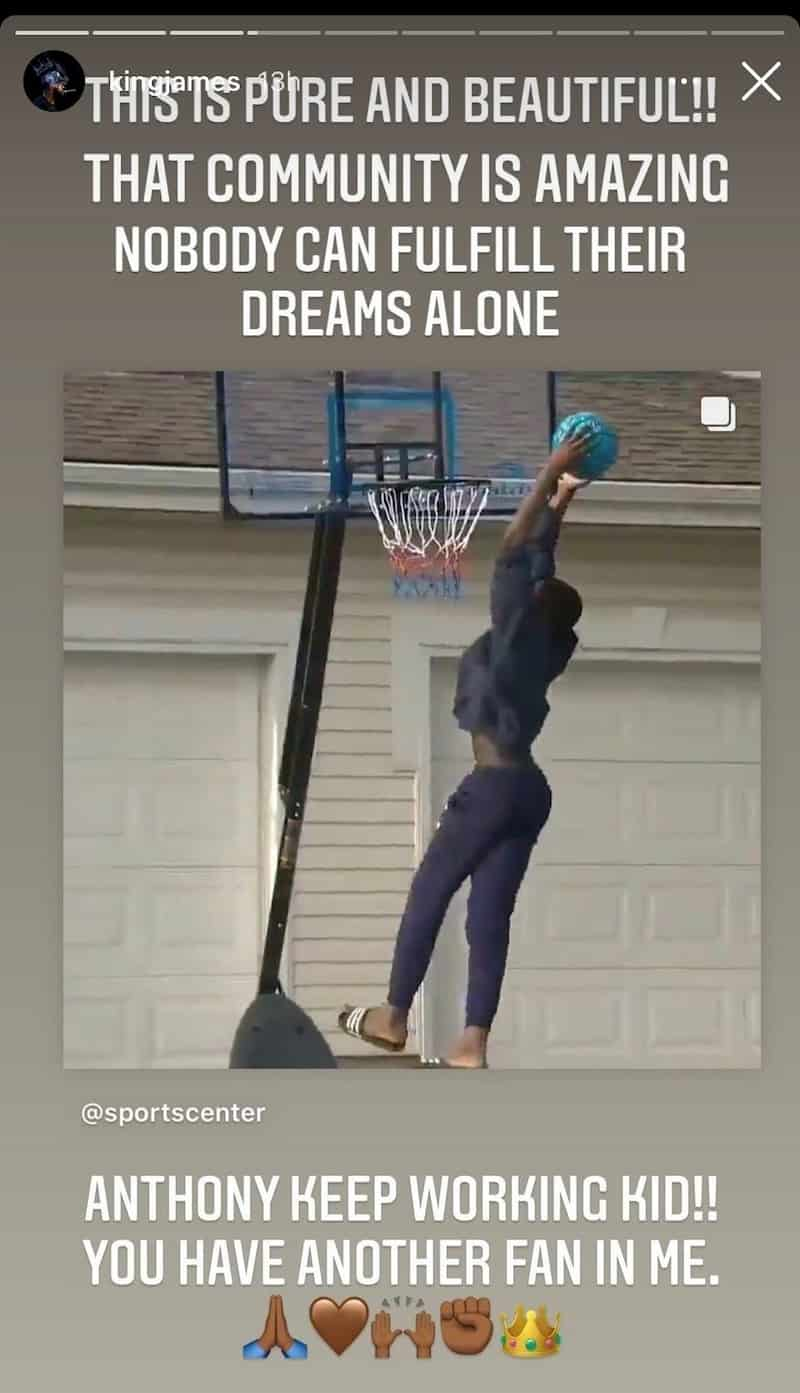 The Moubike family only moved into the neighborhood last year, and Leticia said she's grateful for the sense of community. "The messages I saw, the love, the support, I'm so proud to live in this community," Leticia said.
"We saw LeBron James post earlier. I was speechless. I was shaking. I was in shock. I told my son, he was crying," Leticia added.