A homeless man was reunited with his family by NJ Transit after spending 24 years apart.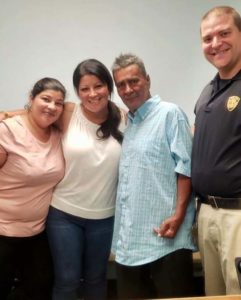 Jose Lopez,61, was picked up by New Jersey Transit Police Department at Secaucus Junction and was taken to their Newark office by a crisis outreach officer to assist him further. It turned out that the former Long Branch resident came to New Jersey from Miami, he couldn't remember where his family was, but mentioned Bradley Beach in Monmouth County.
So NJ Transit Officer Sean Pfeifer got Lopez a new haircut, shave and new clothes and embarked on a search for Lopez's family, leaving messages on every phone number in the Bradley Beach area.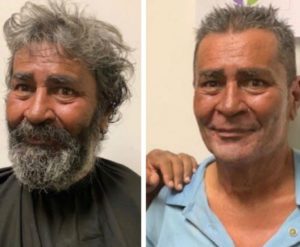 A message was left on Lopez's daughter's answering machine and she contacted Pfeifer. He then helped Lopez clean up for the big reunion, which happened over the weekend at Newark Penn Station.
NJ Transit shared a video of the reunion of Lopez, his daughter and granddaughters on their Twitter. Although Lopez was reluctant as to why he left home, but he was overjoyed at being back home. "I'm thinking I'm in heaven, I got my two best girls," he said. He is having the time of his life catching up with family, eating and being pampered by his family.
A tearful, heartwarming reunion! NJ Transit Police reunite a homeless man with his family after 24 years!! Jose Lopez not only got to hug his daughters, he met his grandkids for the first time! Lopez was given a shave and a haircut, plus new clothes for the big reunion moment. pic.twitter.com/puIYKRp2QW

— NJ TRANSIT (@NJTRANSIT) August 20, 2019
"Now that he's here, our kids get to know who who their grandfather is, we get to try to make up for some lost time," his daughter Kristi Viviani said.
For officer Pfeifer it was the first time he had been able to reconnect a homeless person with their family and said it is the most memorable moment of his career. "This story is a good example of the incredible impact and difference our Crisis Outreach Officers can make in someone's life," said New Jersey Transit Police Chief Christopher Trucillo. "I commend Officer Pfeifer for his hard work tracking down Mr. Lopez's daughters, and reuniting their family."
Thanks to the hard work and compassion shown by Officer Pfeiffer to Lopez and his family, they are together once again.