The family of a newborn baby that was turning blue felt relieved after Pittsburg Police Officer Kristin Mitrisin intervened.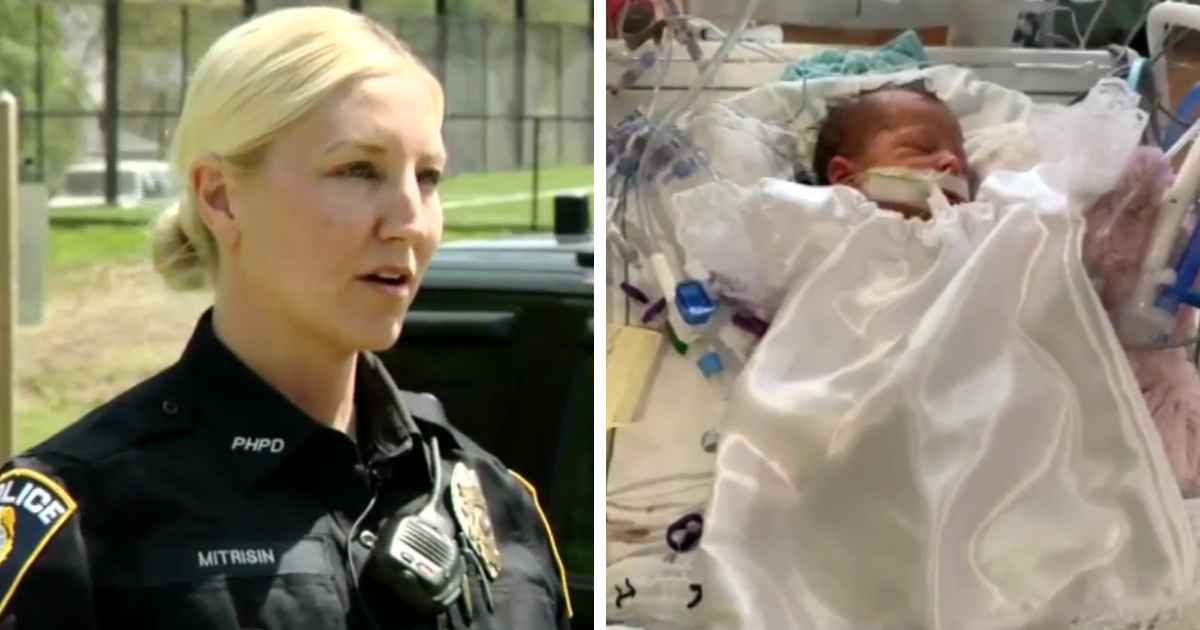 The joy of having a newborn baby for Joe Schleicher and his wife was interrupted when their 12-day-old daughter, Olivia, suddenly became sick.
The family headed to the hospital in their car but before they could reach things took a bad turn when Olivia became very fussy and her mother realized she had stopped breathing.
"She said, 'She's not breathing. She's not breathing I have to get her out of the car seat,'" Joe explained. "And we were sitting at a red light at that point."
It seemed like their whole world was collapsing before their eyes when Olivia started turning blue.
But we serve a big God who has the whole world in His hands and just a few cars ahead from theirs was Pittsburg police officer Kristin Mitrisin.
"I heard beeping next to me," Kristin recalls. She says, "I saw a male driver waving to me. I put down the window."
After Joe and his wife flagged Kristin down, she immediately jumped into action and took baby Olivia, and started doing chest compressions.
Someone stopped and brought Kristin the AED machine from her vehicle and as she did the compressions, the Good Samaritan used the AED machine to analyze Olivia's heart patterns.
"Very scary to have your child in the back of a truck with AEDS on her and she started turning blue," Joe recalled. Finally, Olivia let out a cry and was breathing again.
The kind officer helped them take Olivia to the hospital, where she is now being treated for a heart condition that will require surgery.
"I just know that God put me there that day at that time to help that baby," Kristin said.
Olivia's parents are grateful for the timely intervention by Officer Kristin Mitrisin in saving the life of Olivia.
They want to have a reunion with officer Kristin after she recovers from her heart surgery.
"If the officer would be willing to meet the baby and meet up with us after she comes out of the hospital that's something we'd definitely be interested in. I feel like she may feel as proud as we are knowing that she saved the baby," Joe said.
What a selfless act of kindness by officer Kristin for this family, it was God who divinely put her in that place to save baby Olivia.