Even with all the scrutiny, the police are going through, it hasn't affected their commitment towards protecting and caring for the society.
Police bodycam video recently showed New Jersey Transit Police officers rushing to a train station restroom to rescue a baby who had just been born and wasn't breathing.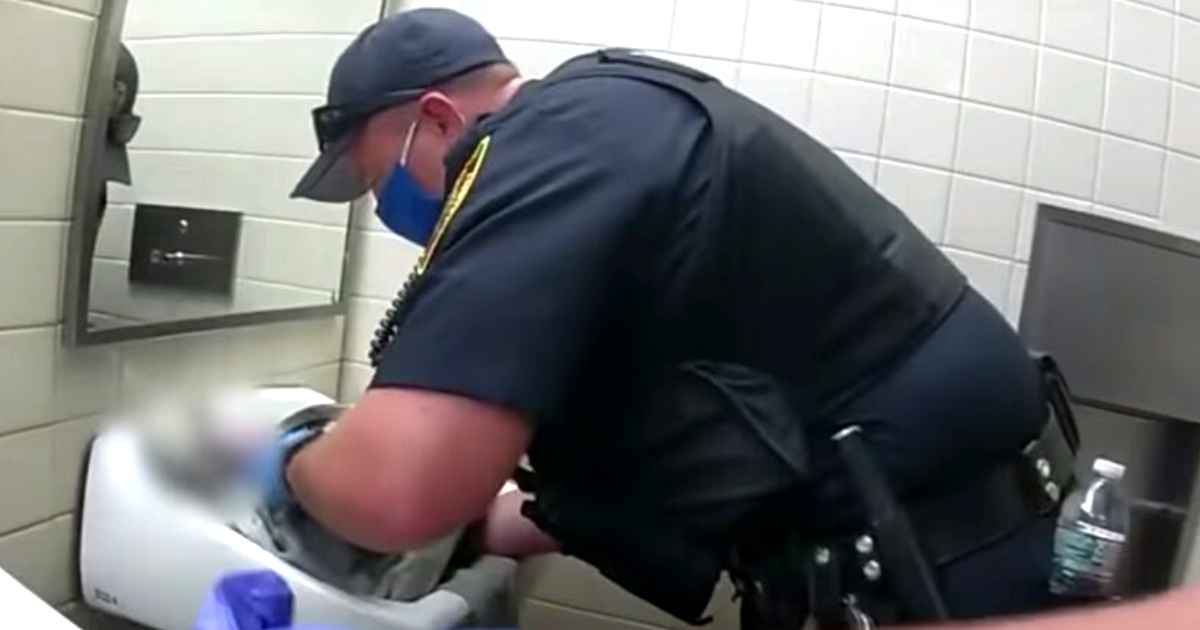 "Working here, you see a lot of things, but expecting a baby in a mother's arms that's a newborn, that's nothing that we would expect," one of the officers, Bryan Richards said. "I took possession of the baby to do the assessment on it. We didn't know how long the baby was in this world."
Richards and Officer Alberto Nunes arrived at the Newark Penn Station women's restroom Tuesday just moments after the newborn's mother gave birth, according to reports.
Richards brought the baby back to life after administering CPR. "There we go, good girl," he is heard saying in the video.
"It was high stress and high adrenaline, but once I had the baby crying it was a very big sigh of relief," Richards told reporters, the Bergen Record reported.
He and his partner rushed the infant to the hospital in their patrol vehicle. The baby was reported to be doing well and her mother was also being treated.
If it were not for these brave and well-trained police officers we shudder to think what would have happened to the baby.
NJ Transit Police perform CPR to save a lifeless baby

NJ Transit Police perform life-saving CPR to revive an unresponsive newborn.

Newark, N.J. – New Jersey Transit Police officers effectively used teamwork, life-saving skills and a police vehicle to save the life of a newborn baby girl.

On Tuesday, July 14, at 10:00 a.m., NJTPD officers at Newark Penn Station responded to a report of a medical event in the women's restroom. Upon arrival, officers found a mother who was cradling her newborn baby in her arms. The baby was not breathing and was grey in color.

Officer Bryan Richards immediately began chest compressions. Nevertheless, the baby remained unresponsive. He urgently called for EMS to respond via police radio. Realizing the dire need for immediate medical care, Officer Richards rushed the baby to a police cruiser accompanied by Officer Alberto Nunes. While Officer Richards continued chest compressions, Officer Nunes drove the police cruiser to the hospital. After continued chest compressions and Officer Richard's words of encouragement, the baby began to breathe and is currently doing well. An excellent job and another precious life saved by New Jersey Transit Police Officers!

Portions of the included body worn camera footage have been redacted to respect the privacy of the mother and newborn child.

Posted by NJ Transit Police on Thursday, July 16, 2020