In the sweltering heat of Wadesboro, North Carolina, a heartwarming scene unfolded. Lieutenant Steven Kelly, a dedicated officer of the Wadesboro Police Department, was spotted mowing the lawn for an elderly resident who found the task too challenging in the intense heat.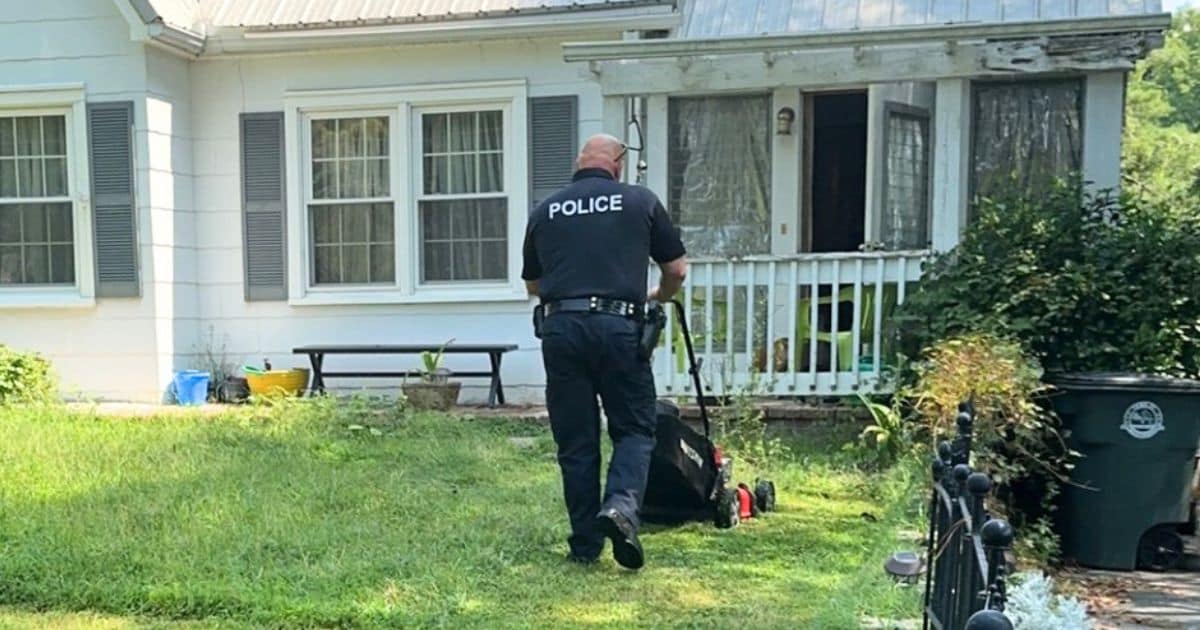 Though in full police uniform, Lt. Kelly didn't hesitate. His compassionate gesture under the blazing sun was more than just a simple act; it was a display of genuine care and community spirit.
The department shared, "Lieutenant Steven Kelly was caught helping an elderly citizen who wasn't able to mow their lawn in this heat." Adding, "This was no surprise to us because Lt. Kelly always goes above and beyond to help those in need. We are proud to say the Town of Wadesboro is a better place because of Lt. Kelly."
The heartwarming act didn't just touch the elderly resident's heart, but it also deeply resonated with the online community. A post capturing this act on the department's Facebook page received over 64,000 reactions and was shared almost 4,000 times.

"In the same way, let your light shine before others, that they may see your good deeds and glorify your Father in heaven." – Matthew 5:16.