After the United States, Supreme Court on June 24 gave a godly judgment by overturning the 'Roe v. Wade,' and making abortion illegal, now in another verdict, it has upheld the religious rights of a Washington state high school football coach Joe Kennedy who was fired from his job for praying on the field after games.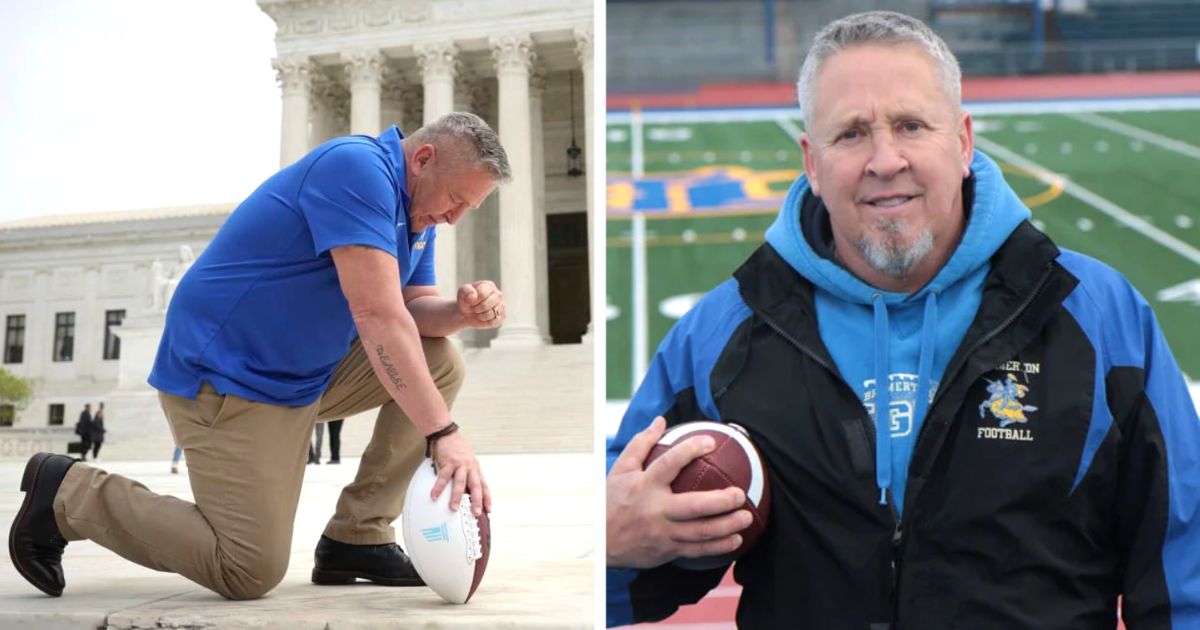 In a Twitter post, SCOTUS Blog wrote, "SCOTUS sides with a high school football coach in a First Amendment case about prayer at the 50-yard-line. In a 6-3 ruling, SCOTUS says the public school district violated the coach's free speech and free exercise rights when it barred him from praying on the field after games."
The case that has garnered a lot of attention around the country and sparked chains of prayer in countless churches everywhere, involved Coach Joe Kennedy who was battling the Bremerton School District since 2015.
The district said that Kennedy's actions violated the Establishment Clause of the U.S. Constitution, but the high court ruled that Bremerton School District violated Coach Kennedy's First Amendment rights. Thank God for righteous judges and lawyers who intervened and stood for the truth.
The case stated, "The Free Exercise and Free Speech Clauses of the First Amendment protect an individual engaging in a personal religious observance from government reprisal; the Constitution neither mandates nor permits the government to suppress such religious expression."
Justice Neil Gorsuch wrote for the majority, "The Constitution and the best of our traditions counsel mutual respect and tolerance, not censorship and suppression, for religious and nonreligious views alike."
Kennedy said: "I have no intentions of going back and wanting to pray with kids. It's just wanting the ability to thank God after a football game".
This week has been so special for us all because we have seen the hand of God move in our judiciary system and the outcome has been in favor of the truth. Let us continue praying for justice and truth to be established in our land and may the word of God be given priority over secularism.