A young man with autism received an amazing act of kindness from a nurse after all hope was lost.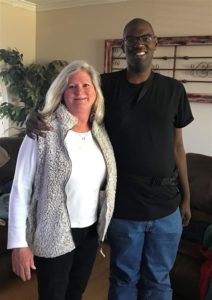 27-year-old, Jonathan Pinkard, was taken off from heart transplant list, and chances of his survival became very bleak.
But it was during that dark period, Pinkard met Lori Wood, an ICU nurse at Piedmont Newnan Hospital in Georgia, who was assigned to him in December 2018.
Wood became Jonathan Pinkard's legal guardian so he could have a heart transplant. "Jonathan was very sick, but he wasn't eligible for a transplant because he didn't have a support system," Wood, 57, said. "One of the requirements is that you have someone to care for you afterwards."
Because of many people on waiting lists for donated organs, patients are evaluated to make sure they're responsible enough for their health, including taking anti-rejection medications, if they had one.
"They're going to look at things like do you show up for appointments and follow doctors orders?" said Anne Paschke, spokesperson for United Network for Organ Sharing, a group that decides which patients receive life-saving organ transplants in the United States. "If you get a transplant and don't take your immunosuppressive drugs, you're going to lose it."
Pinkard, has been in and out of hospital since August, and had to go to a men's shelter because he had no place to go.
After meeting Pinkard for just two days, the single mom asked Pinkard if she could become his legal guardian. "I had to help him. It was a no-brainer," Wood revealed. "He would have died without the transplant."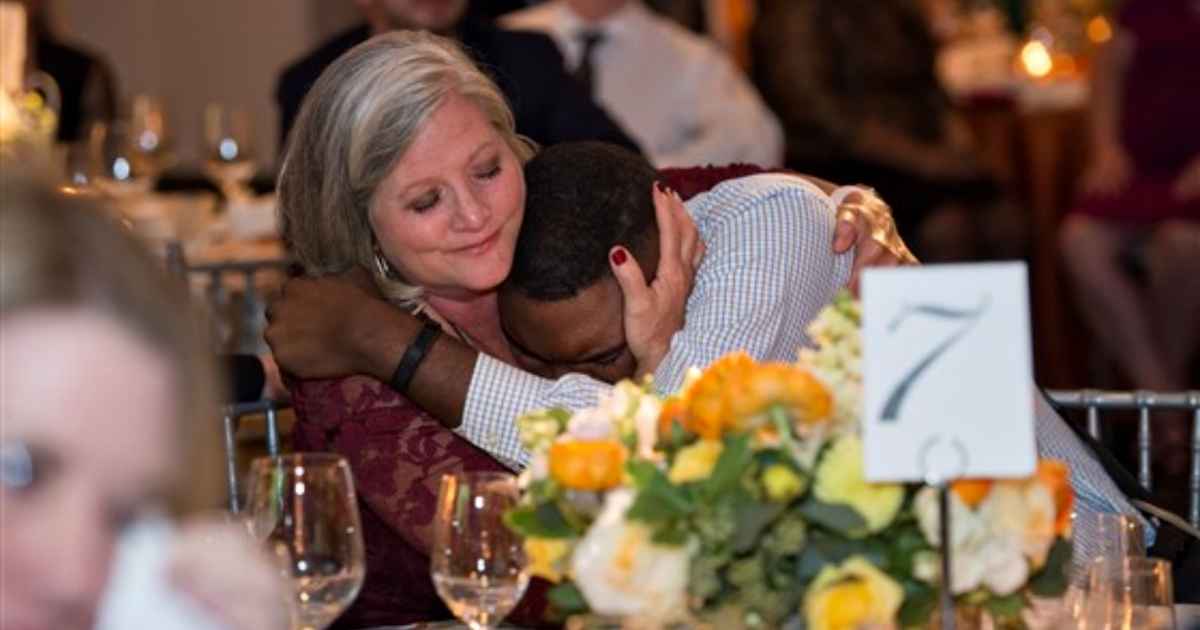 Wood says he "didn't know a thing" about Pinkard when he moved in, but the two bonded quickly over football and "Family Feud". "Jonathan has his chair, and I have my chair," Wood said. "We like game shows and high five back and forth if we get an answer right. He is very loving."
Pinkard calls Wood, "Mama." and she makes sure that he takes 34 pills a day and goes to doctors appointments on time. Wood is teaching Pinkard life skills to live independently and how to improve his credit score. "She treats me like one of her sons," Pinkard said, "I am truly thank for that."
Pinkard had his heart transplant in August, and is hoping to get back to work as an office clerk in December. Wood is going to miss pulling into the driveway and seeing Pinkard waving on the front porch. "It's been a joy having Jonathan here with us," Wood said. "I knew this is what I was supposed to do."
At a time when no one was there to look after Pinkard who had autism, Wood stepped in as an angel and helped him sail through his heart transplant surgery. God bless Wood and reward her richly for all her kindness towards Pinkard.