Students from Holy Child Primary School and Nursery Unit in Derry, Northern Ireland, have a meet and greet routine where pupils have to choose between options like hug, high five, fist bump, shake hands and wave as they enter the classroom.
In the clip you can see 3-year-old Jake Logue standing by a 'meet and greet' board welcoming and greeting students with the option of their choice.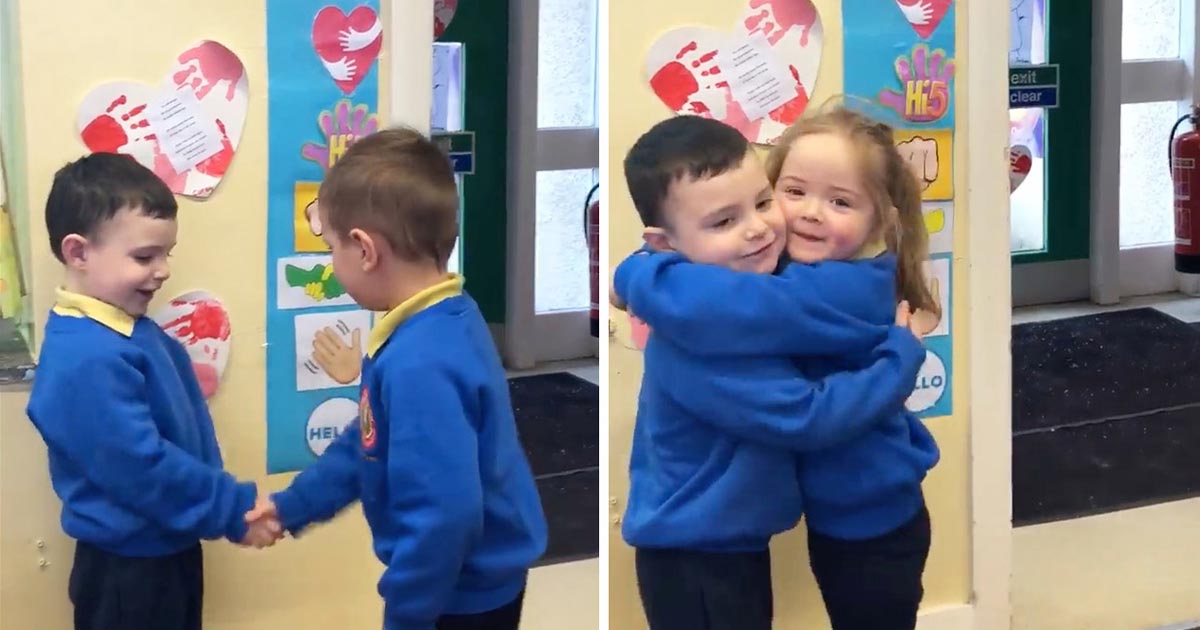 They clearly have been motivated to do this after footage of children in the US greeting their teacher with a unique handshake, became viral on the internet.
Pat Concannon, vice principal at the school, said the routine allows pupils to express their feelings. She started the scheme in December, and said: "It's just a nice start to the day especially for those who are leaving mammy for the first time. She said, "They can choose how they want to greet each other and for parents it shows them their child is happy coming to school."
She further said that it helps them to see if they've got friends and are mixing well. It helps them to start the day on a positive note and the day at school on a positive note.