A heartwarming video of an young cancer patient, insisting the nurse to dance with him to a groovy music is winning the hearts of people.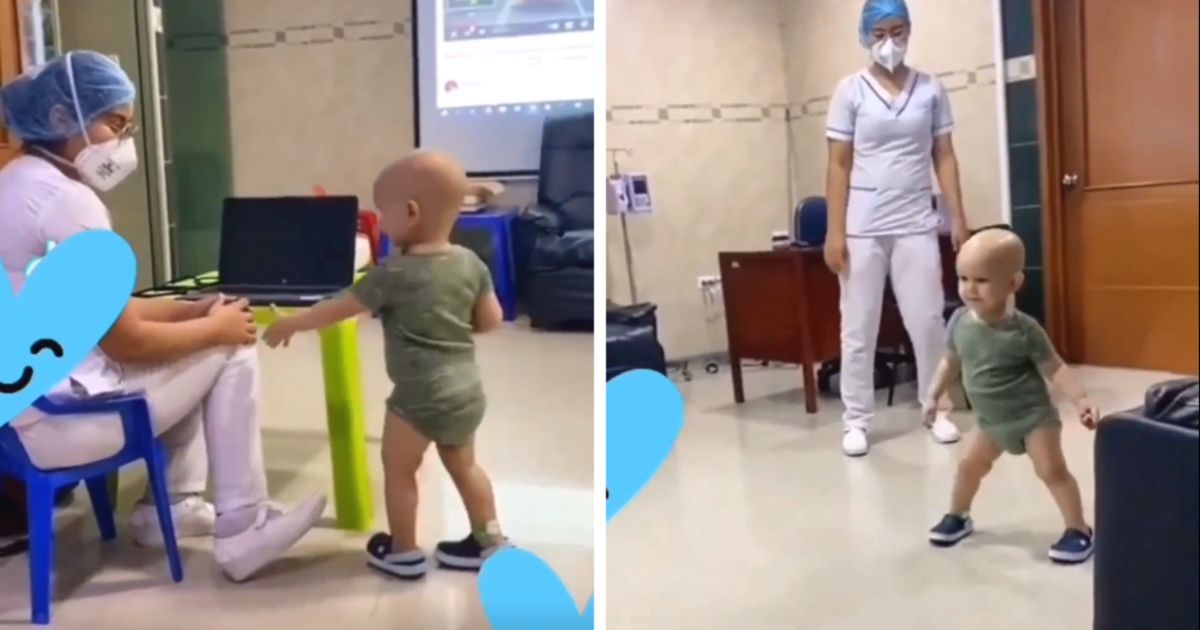 In the video, the sweet cancer patient urges the nurse to tap her foot to the beat of the song as he makes the gestures to her and insisted she got up and dance with him to Bad Bunny's song Titi Me Pregunto from his album Un Verano Sin Ti.
The duo then moved to the other end of the room, led by him and the young boy begins to move along to the beat of the song with the nurse just behind him as she makes an effort to copy his moves. She could not help herself but be amused by the moves of the kid.
Comments have poured in from the viewers, gushing over the adorable video, highlighting how strong and full of joy, the boy was, despite of him suffering from cancer at such a very young age nonetheless.
Someone commented; "He battles this illness with the same force he moves those little hips, he'll be better in no time! Keep dancing and fighting little man!". Another viewer wrote, "His little spirit is still fighting. Wishing only good things for this little warrior".