A video showing the dramatic rescue of a wheelchair-bound man who had fallen down onto the tracks at a New York City subway station by a Good Samaritan is helping restore people's faith in humanity.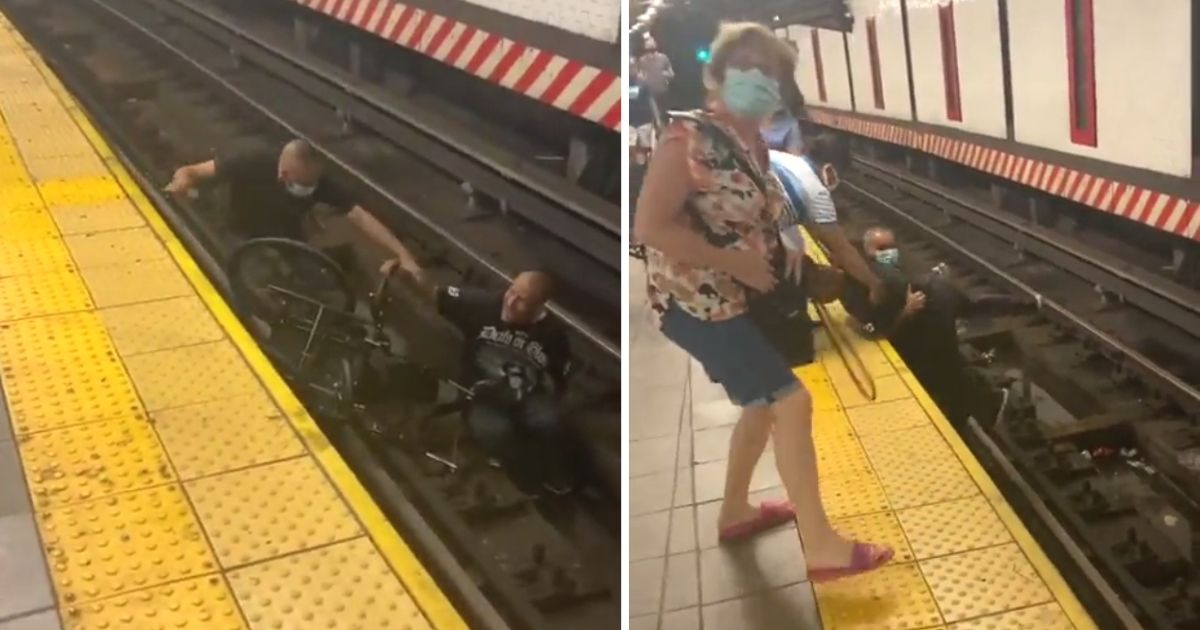 The footage shows the man being rescued just seconds before the train passes through on Wednesday in the Big Apple's Union Square station. The Good Samaritan can be seen jumping down on the tracks to pull the man and his wheelchair off the tracks as the sound of an approaching train can be heard in the background.
"There is a Downtown local 6 train to Brooklyn Bridge/City Hall approaching the station. Please stand away from the platform edge," a voice from a loudspeaker says as the man is lifted back to safety. The video shows the lights of a subway train heading toward the scene where the rescue just unfolded.
Police said that the man in the wheelchair was taken to a local hospital with non-life-threatening injuries. The whole incident was witnessed by Lauren Mennen, a reporter who said the Good Samaritan "didn't think twice whether he was going to go on those tracks."
This afternoon in Union Square a man in a wheelchair somehow ended up on the subway tracks. Luckily, a Good Samaritan jumped down and rescued the man about 10s before the train came into the station. Huge shoutout to whoever the guy is who jumped down to help! #subwaycreatures pic.twitter.com/Uhx2drg2NH

— Rick (@SubwayCreatures) August 4, 2021
"I was like, people need this. There's heroes in action and I was like I'm going to wave my hand at the train and it will all be good," she added. "I hope people just take positivity away from all this."