An off-duty firefighter of the White Plains Fire Department, New York saves a woman trapped inside her burning car, risking his own life in the process.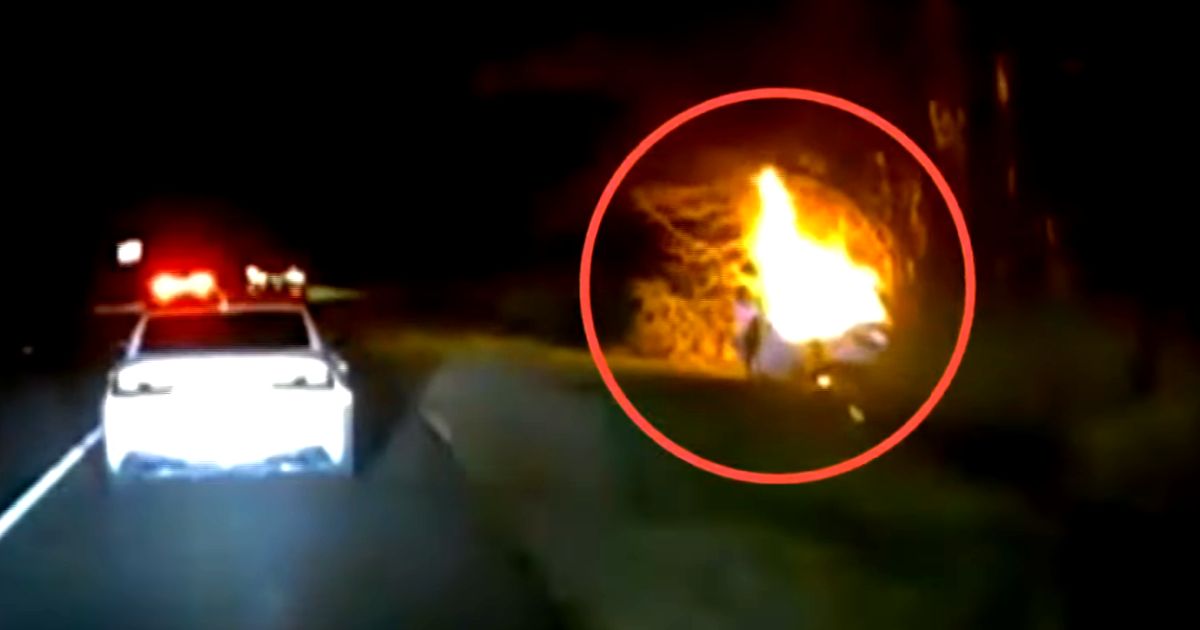 Firefighter, Nicholas Perri Jr was on his way home in Brookfield, Connecticut when he noticed a burning car beside the road. It was around 3:15 AM on Thanksgiving Day. He quickly pulled over his car and ran towards the burning vehicle. Without safety gear, Perri removed the badly injured driver from the vehicle before it was engulfed in flames.
"I assessed how she was in there and then I broke the front passenger window. I was able to get one of her legs free, the other was pretty mangled — it was giving me a hard time," Perri said. "I was just yelling, 'You got to work with me because we are running out of time here.'"
The Brookfield Fire department arrived moments later and put out the flames. The woman had been pulled out safely and later was treated by EMS and transferred to Danbury Hospital.
Perri says he was happy, to be there at the right place at the right time and that she is alive, which is the most important thing. His instinct and training just kicked in and what he did was nothing short of heroic. Although he also received minor injuries, he is doing well. As for the woman, she has been kept in the ICU and recovering well.
"I was the first firefighter on scene from Brookfield, and there was no way that the victim would have survived had he not done what he'd done," Chief Andrew Ellis said.