A video released on 27 January 2022, shows a Glendale Police officer helping a woman in a wheelchair cross the road. This kind officer is being praised for his act of kindness toward this woman.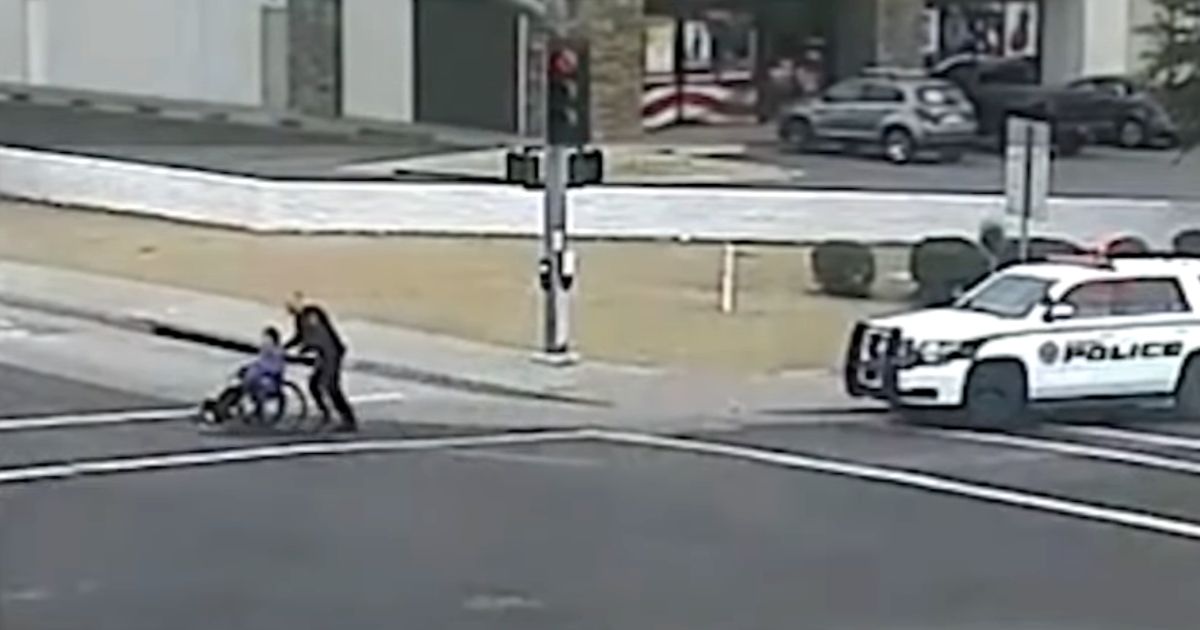 Officer Cody Alloway was caught on camera helping a woman in a wheelchair, he told the Fox News reporters that, he was just doing what anyone would do in a situation like that to help someone in need.
The officer was on duty patrolling the area of 67th Avenue and Bethany Home Road when he spotted a woman struggling to cross the road in her wheelchair and immediately jumped into action to help her.
He said, "I noticed that she was worried and ask her how her day was going seeing where she was heading and she told me, she was waiting for her granddaughter to help her get across the street because she wants to get some groceries in the shops, then I realized that this is the reason why am here at this moment."
He continued, "I had to help her to cross the road so that she can get her shopping done, I didn't have any idea that I was going to be on camera."
Officer Alloway said that he is humbled and grateful that this little act of kindness was recognized, as many times officers are doing a lot of good work without being noticed.
Glendale Police Department said the officer Alloway is a good example of what every police officer should be every day. Officer Alloway, is simply doing what he's always been taught to do: help others.
"You never know your impact, and you never know how your one small action will end up impacting other people so far down the road," said Officer Alloway.