After losing her home to a fire in Smyrna, Georgia, a woman repaid an officer who comforted and prayed with her, with a unique gift.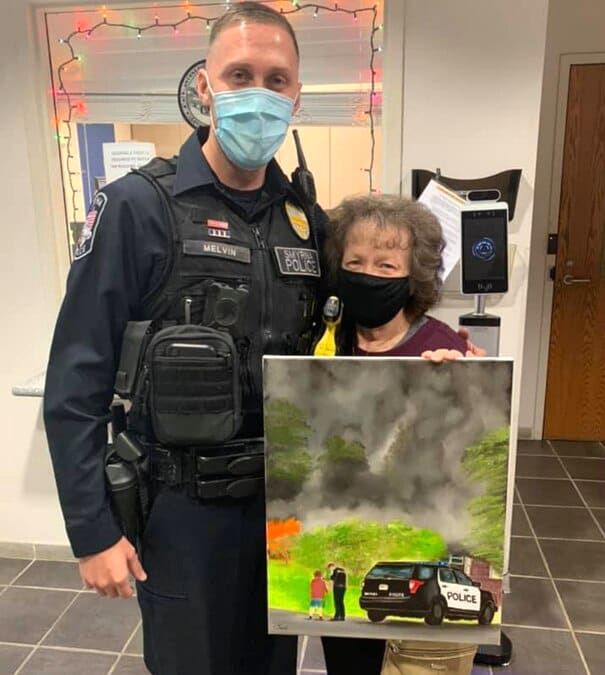 Shirley Myers a resident of Green Forest Parkway lost her home to a terrible fire in September. An officer who responded to the call took her hand and prayed with her even as her home went up in smoke. A picture of that moment had gone viral with many people feeling moved about it.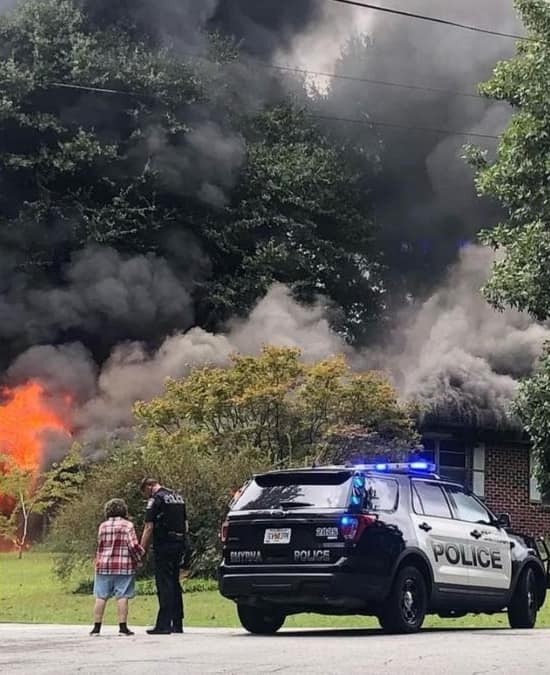 The Smyrna police department identified the officer as Officer T. Melvin who served as a Marine before joining the police force. "Officer Melvin and many other officers routinely comfort, pray, and protect those that we serve on a daily basis," the police station wrote.
"I am happy we were able to capture this photo of Officer T. Melvin as I am certain he didn't know he was being photographed. "
The department had not identified Myers earlier when the picture was taken, but on Thursday when Myers visited the police station with a special gift for Melvin, she was identified.
"Mrs. Myers's son was kind enough to paint a picture of that memorable photo, and she presented it to Officer Melvin," Smyrna Police wrote on Facebook Thursday. "We are honored to add it to the pictures here at the department."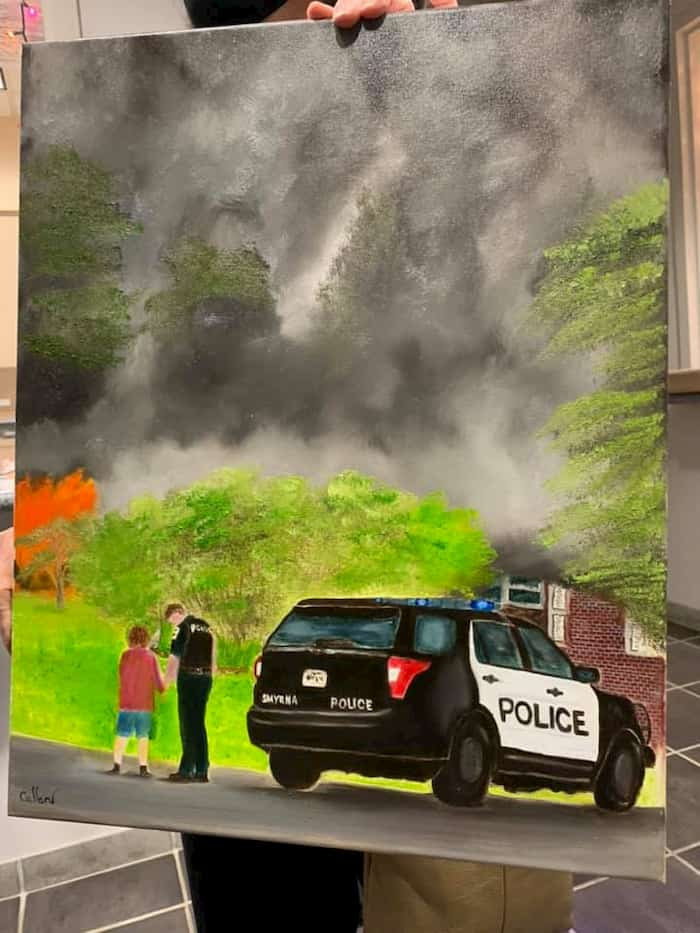 Family members helped set up a GoFundMe page to help Myers and released a statement from her, "I thank God that throughout this horrible situation nobody was hurt. None of the firefighters were hurt battling this fire, no police were injured, and I was able to get out safely from the car," Myers wrote.
"Everything else is materialistic. It can be replaced. God was looking out for us."