An elderly couple who were reunited after being separated for more than a month due to the pandemic after being together for 76 years is bringing tears to people's eyes everywhere.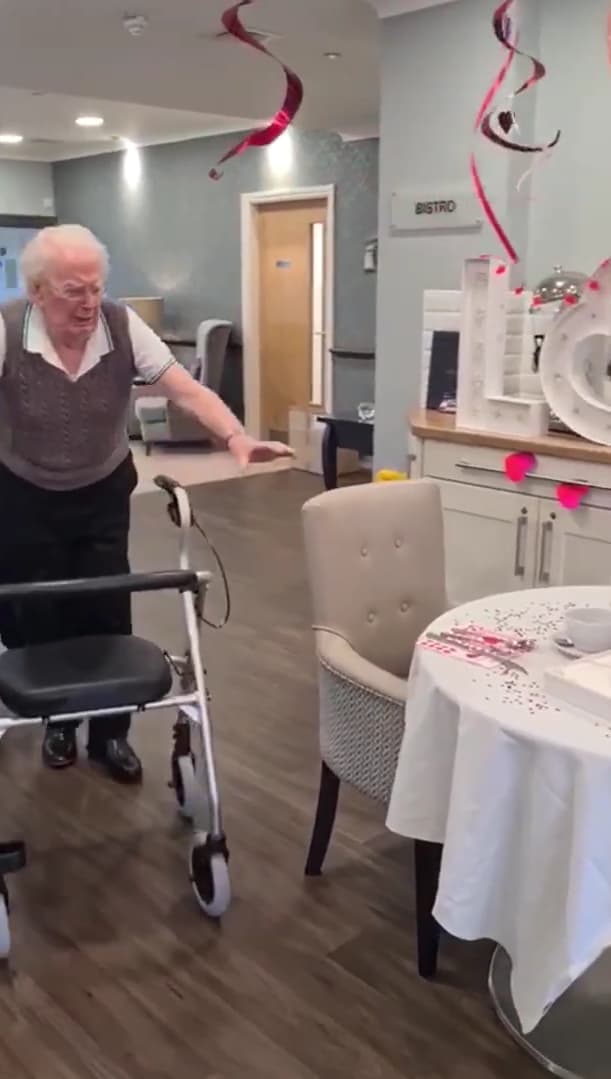 Betty Meredith, 91, moved into her 96-year-old husband, Kenneth's care home because she "can't live without him".
The heartwarming moment was captured on camera and showed Kenneth walking through the door with his zimmer-frame, and becoming very emotional when he suddenly spots his wife.
Betty was sitting at a table set up for a makeshift date night and decorated with heart-shaped balloons and roses and The Platters' 1954 hit, Only You, playing in the background, as Kenneth approached her both shared a long hug together.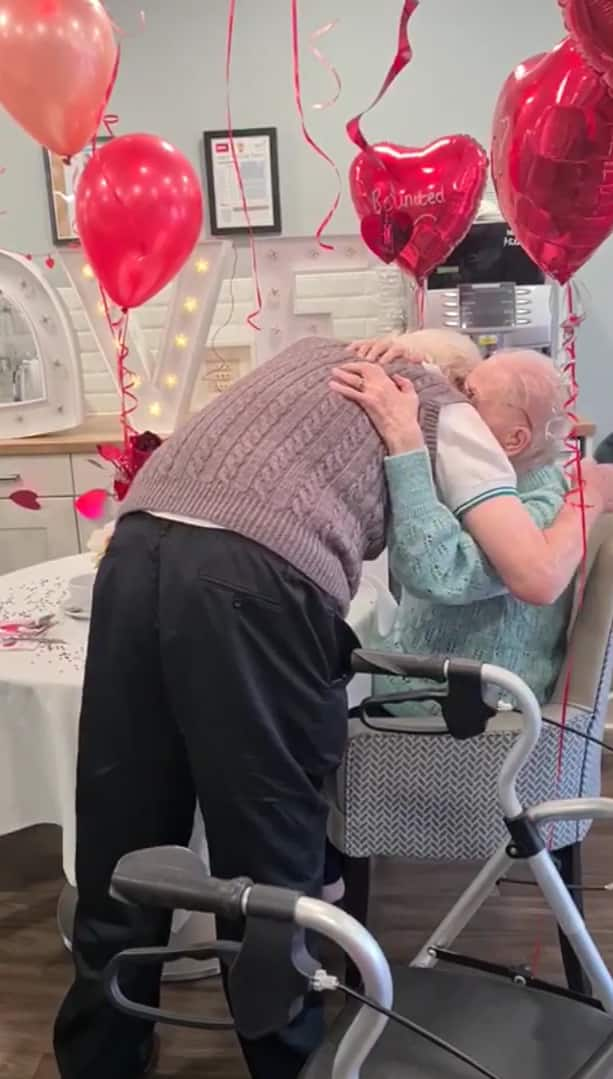 The pair were separated after Kenneth moved into Bourn View Care Home, Birmingham, five weeks ago due to his worsening Alzheimer's, and what made matters worse was that the Covid rules barred anyone from seeing him, even his wife Betty, who he was married to for 76 years.
Betty planned to move in where Kenneth stayed and waited on the floor below for her Covid-19 test results but continued to phone him for their daily chats. As soon as her results came back negative, Betty and staff helped her execute the surprise she had for Kenneth on November 10.
Care worker Rosie Boshell, 24, decorated and set up the surprise, said: "They couldn't cope without each other any longer. Kenneth was emotional every day and missed her so much. He would cry daily to us."
Kenneth was "over the moon" when he heard the news and after their date, Betty took Ken to show him their new room said Boshell. "Every time I went to see them they were just smiling. They're just too happy," she added.
The heartwarming video of their reunion was shared by the couple's great-granddaughter Charlotte who tweeted, "My grandad went into a care home five weeks ago and my nan couldn't live without him so she decided to move in and the care home did this for them my actual heart."
Rosie Boshell said, "Honestly the job is amazing. We aren't a care home we are a family and would do anything for our family staff and residents."
"There was not one dry eye as the staff cheered and celebrated the wonderful couple's reunion. They've been married 71 years, together for 76 and have never had an argument. Talk about couple goals!"