A fallen Texas law enforcement officer's family received support from his colleagues when they showed up for his daughter on her first day back at school.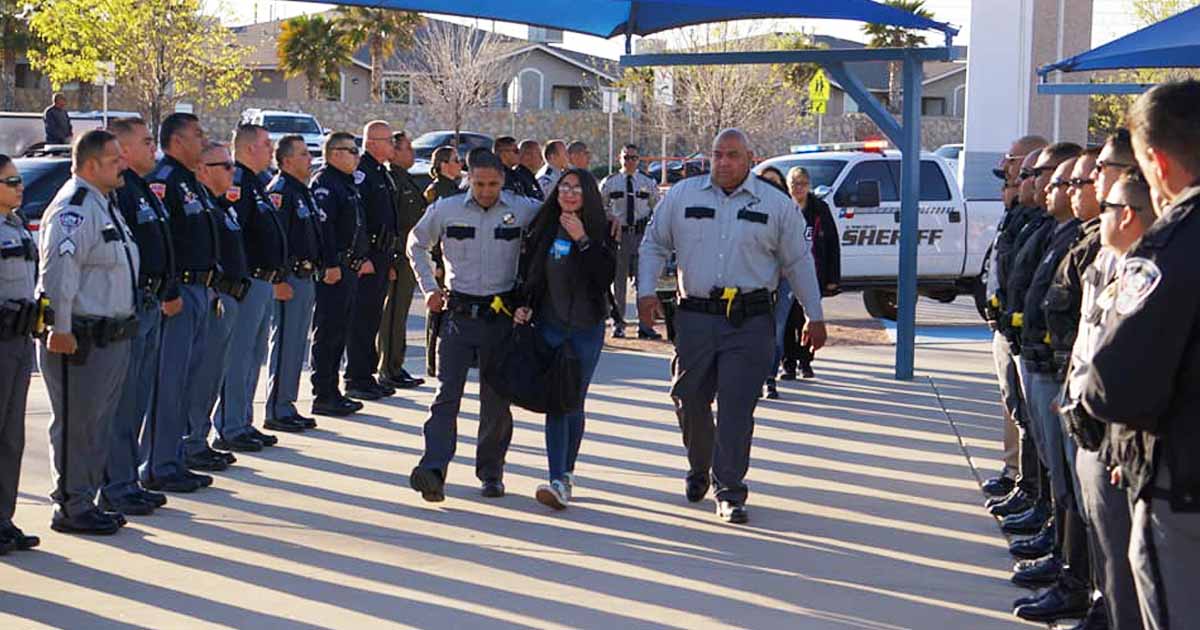 El Paso's Deputy Peter Herrera, 35, was killed on March 22, 2019, during a normal traffic routine, when a driver of the car her pulled up took out a gun and shot him several times.
Deputy Herrera lost a lot of blood and ultimately died due to his injuries, even though someone called for help immediately after he was shot.
The community has been grieving with his wife, teenage daughter and other family members since the past week.
"We came out to support Deputy Herrera and his family and our friends in the El Paso County Sheriff's Office," said Jamil Moutran, Texas Rescue Patrol Chief, during the memorial. "We are a family, and as a community we need to come together when we tragically lose one of our brothers or sisters. This is a tragic loss for our (law enforcement) community and the whole El Paso community."
Over 1,000 law enforcement vehicles were involved in the funeral procession on March 29, representing departments from all over the state and the country; it lasted about 45 minutes, according to El Paso Times.
More than a dozen of fellow comrades of her father showed up to her school to escort her inside and show their support. It was indeed a sight to behold when Natalie was captured on camera walking through two lines of uniformed officers.
The El Paso County Sheriff's Office shared the photos on their Facebook writing, "We will continue to comfort and support Deputy Herrera and his family, we will never forget!"