It's not every day that one sees an owl entangled in a soccer net. This was a surprise for these four men-three caring officers and a concerned citizen when they saw this poor bird in the net.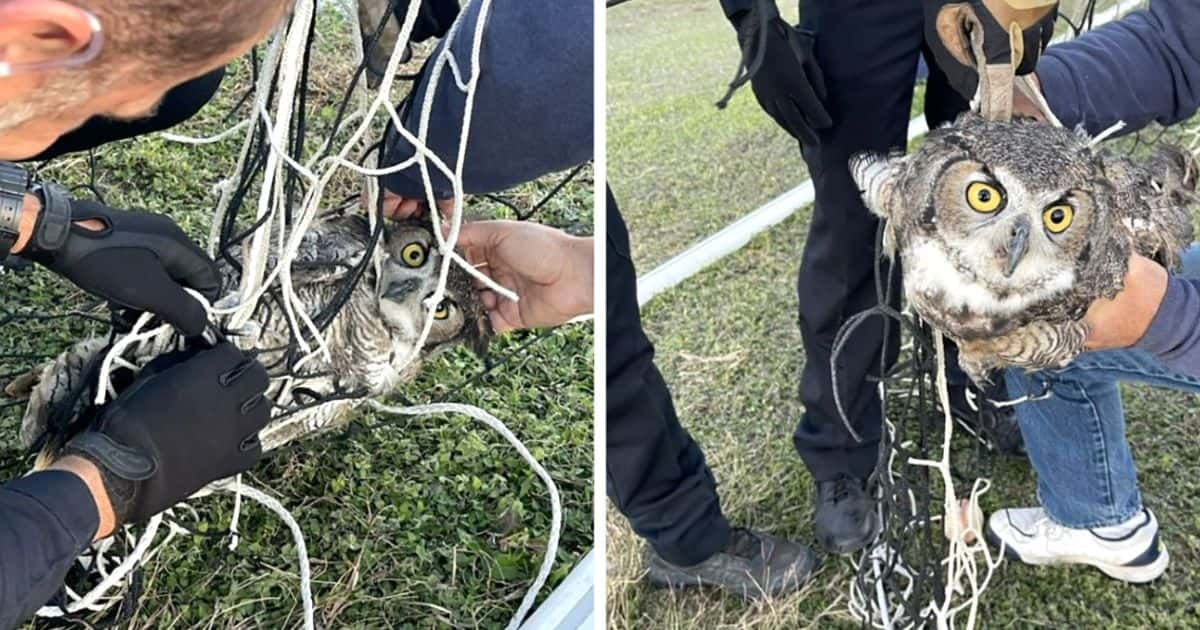 The owl's legs, wings, and neck were entangled in a soccer net at Hays High School in Texas. It indeed needed help from its plight. The adorable bird was set free by police officers from Hays County Sheriff's Office.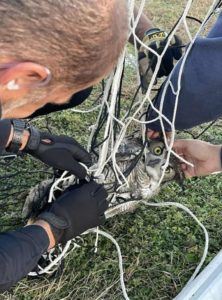 The Great Horn Owl might have been scared and exhausted after trying to break free from this mess. It's a pretty hard circumstance. It took three officers–Deputy Pinillo, Deputy Azar, Deputy Butaud, and a concerned citizen, 30 minutes to free the bird. Once freed, this majestic owl "flew away into the evening sunset, uninjured," they wrote on Hay Country's Facebook account.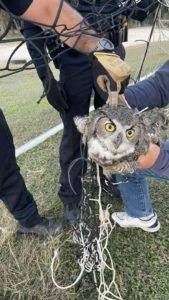 Kudos to these people who value animals. For sure, this was an excellent example for the students of Hays High School to follow. Loving animals is a shared responsibility we all need to be part of. After all, they were entrusted to us by the One who created everything.
"God blessed them and said to them, "Be fruitful and increase in number; fill the earth and subdue it. Rule over the fish in the sea and the birds in the sky and over every living creature that moves on the ground." Genesis 1:28