Dogs and puppies are known for finding fun in the smallest of things, like this adorable little pup enjoying himself playing with a doorstop without a care in the world.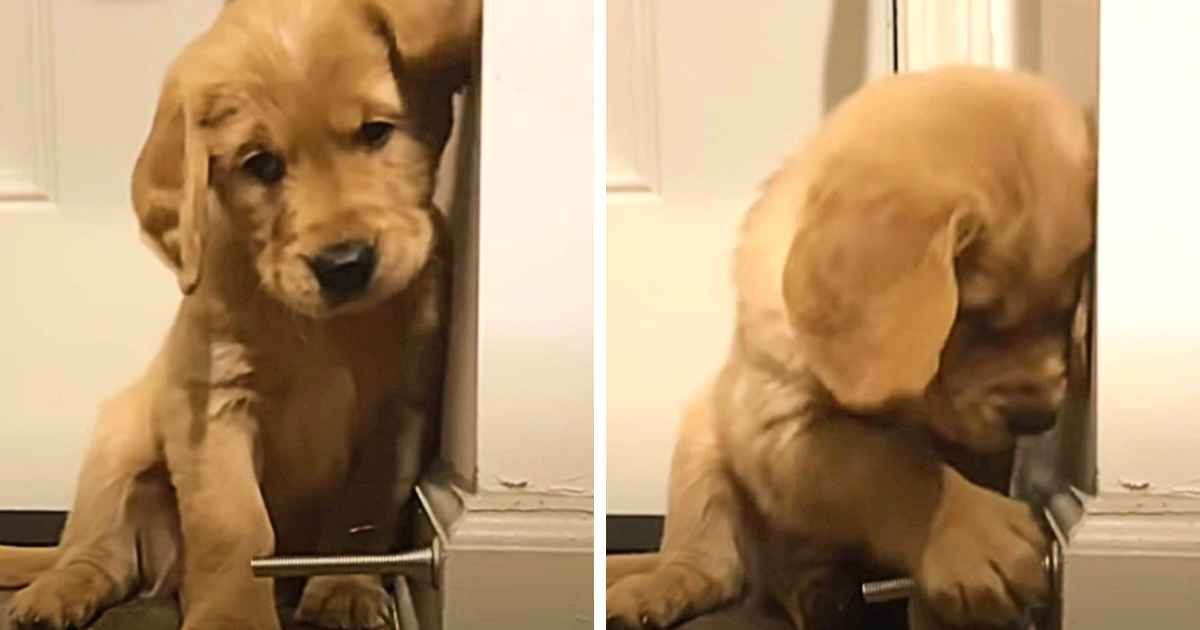 As humans, we would not even be bothering about how a simple doorstop keeps our doors from getting scratched or broken.
But Jake, a Golden Retriever from Georgia, has found himself a wonderful new toy and that it can make noise and he is absolutely delighted by it.
His owner, Garrett Kiefer, shot the video of the silly puppy playing with the doorstop and no wonder it has gone viral.
There are other videos of puppies like Jake who are bringing joy to the hearts of people with their cute antics.
Cardi V, a Golden Retriever has her own Instagram account with her parents sharing photos and videos of dog's daily life.
She too is amused with doorstops just like Jake, and her owners have shared funny videos of her playing with it.
They also shared a video of Cardi V during bathtime where she keeps biting the water as it shot out of the showerhead.
Dogs and pups are like small rays of light caught on earth for a short time to brighten our days. Regardless of how your week, day and time is going, a dog is going to cheer you up.