The Parable of the Prodigal son was used by Jesus to teach us about the love that the father God has for each and every one of us. In this article, we will see some important lessons we can all learn from it.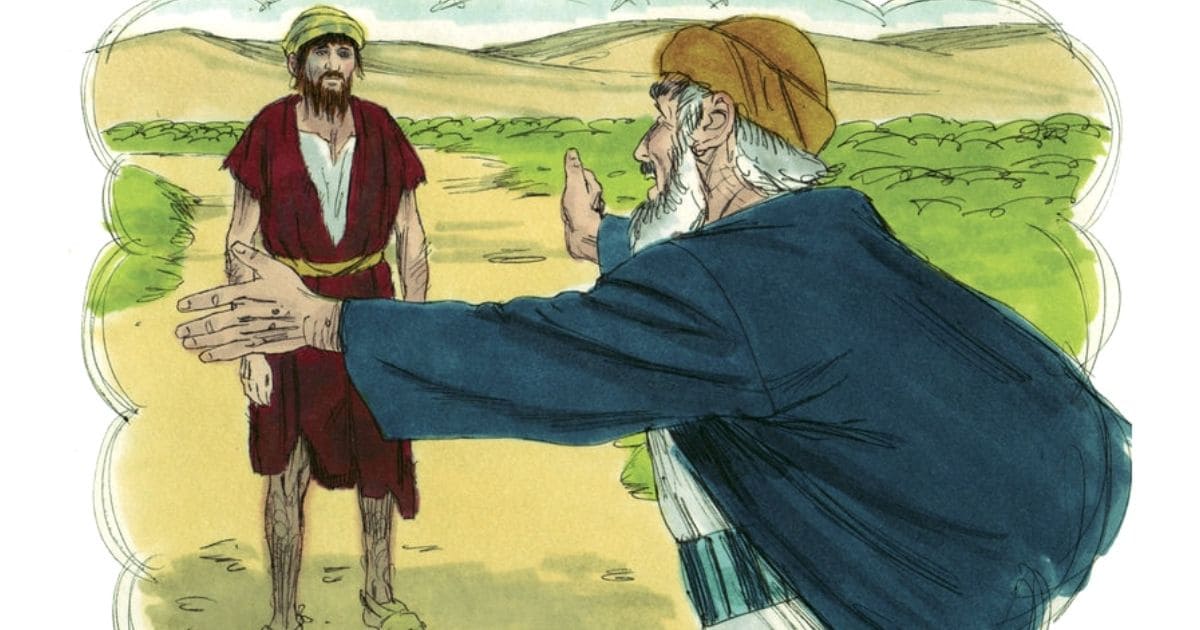 In this story, a father had two sons, his younger son asked for his share of the money, and then left town and squandered all the money, becoming destitute. He decided he was better off being one of his father's servants, so decides to return home, apologize to his father, and ask for a job.
When the loving dad saw him arriving home, he called for a celebration that angered the older brother, who had been faithful to his father all along. The father consoles the older son and tells him that he always loved him and everything he has is his, but they must celebrate that the lost child has been found. (Luke 15:11–32.)
Here are 3 important lessons we can learn from the Parable of the Prodigal Son:
I. God's timing is the best
The prodigal son went into problems because he demanded his own portion of money and wealth from his father before the appropriate time. He could have waited for the right time to receive what is due him.
Today, maybe you are asking God for so many things and have not received any answers, but don't worry for God knows the appropriate moment to fulfill your heartfelt prayer and respond to you.
The prodigal son landed into problems because he wanted the right thing at the wrong time. It was not the due time for him to receive that wealth even though it rightfully belonged to him as the heir of his father, he needed to be trained to handle the things that belong to him.
Don't be offended and don't be in haste, for God's time is the best for you. The blessing of the LORD, maketh rich, and he addeth no sorrow with it- Proverbs 10:22
2. God loves you no matter what
The love of God is unconditional and He will always love us no matter what. It doesn't matter how far you have gone in sin, or how bad your life might be today. You need to know that God loves you just the way you are. This is why He sent His only begotten Son to die on the cross so that we may receive salvation.
When you understand the love of God for your life, it will help you always turn toward Him in any situation. The prodigal son decided to go back to his father to apologize and ask for a job, but his father threw a welcome party to celebrate his lost son who returned home. This shows us the love of the father towards us all.
God is waiting to receive each one of us with open arms to show us how much He loves us. He loves us and wants to restore whatever we have lost in our lives, just as the prodigal son was received in love and restored.
Have you gone astray from God today? Remember He loves you and His arms are open to receive you. Make the decision to go back to Him today.
3. We are heirs of the kingdom of God
In the parable of the prodigal son, the good son became angry with his father for welcoming the prodigal son after he has spent all his money and wealth. He said, "but father I have been here with you for all these years, working hard and earning a lot for the family but you have not thrown any party for me, neither have you given me any money to spend." (Luke 15:11–32.)
The father answered and said "Son you never ask me of anything. Whatever I have is yours." This statement gives us an insight into who we are. We are the heirs of the kingdom of God the Father through His son Jesus who died for us and bring us into oneness with God.
What He has belongs to us also. We are part of His kingdom and can ask Him whatever we need that is good. Jesus said in Matthew 7:7–8 "Ask, and it shall be given you; seek, and ye. shall find; knock, and it shall be opened unto you: 8 For every one that asketh receiveth, and he that seeketh findeth, and to him that knocketh it shall be opened." (Luke 15:11–32.)