A paramedic and a homeless man forged an unlikely friendship that transformed his life completely.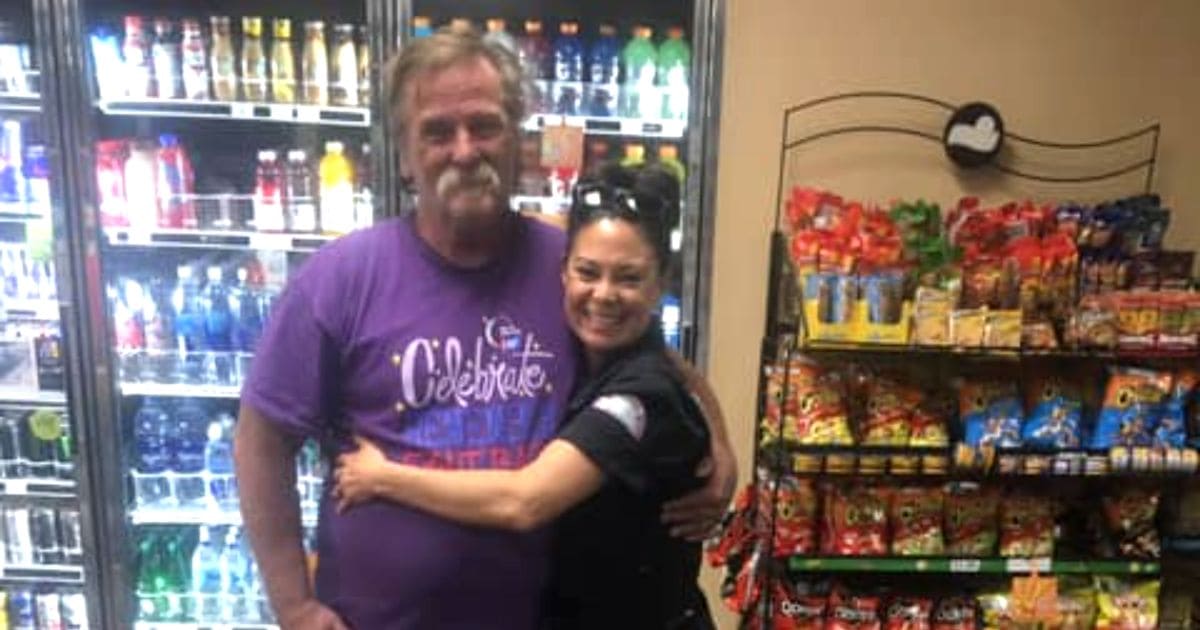 Jeanah Nomelli, 43, now, and William Levens, 66 now, both met in 2007 when William's life had hit a rough patch with the loss of his wife of 13 1/2 years. All he wanted to do was to work and be occupied, but instead of that he fell into bad company and drug abuse and lost his home resulting in him becoming homeless.
Meanwhile, Jeanah was at work near an ambulance at a Chevron gas station in Ceres, when she heard sounds near a dumpster behind her. It was William and she describes him as the one with beautiful, kind eyes, this encounter led them both to have a meaningful conversation which was the first among many to come.
Even though William did not want to have anything to do with a paramedic, he was quite open to Jeanah and they kept meeting up at the same spot. He says, "She was somebody that I would look forward to seeing … she had an open ear and an open heart," William said.
The bond that William and Jeanah shared was growing stronger and during the winter season, she and her husband donated a used jacket and boots to him, but they did not see him for the next six months. She later came to know that he was helping a family who had recently gone homeless due to the housing crash.
He was helping them navigate through the circumstances they were in when one of the transients who was giving the family a tough time saw Will supporting them and had a physical altercation with him. At the time, William was on probation and was briefly incarcerated, as all that he owned was stolen, including his ID card.
That incident changed William because he got a taste of sobriety being in jail and Jeanah could see that he wanted desperately to stay sober. After getting out of jail, William came to know of a $7 scheme through which he could get a new ID, housing, and work assignments leading to an eventual permanent job and permanent housing.
The $7 was a do-or-die deal for Willam and Jeanah said it was a miracle that she had $7 in her pocket that day as she never carried cash. She gave him the money after making him confirm he would not use it on drugs.
After that day, Jeanah and William never met, until 12 years later when Jeanah and her partner were driving home and stopped to use the restroom at a Chevron gas station.
She said, "When I came out, there was a very healthy-looking man," she recalled. "I didn't recognize him right away, standing there with tears in his eyes just asking, 'Do you remember me?' with such intensity and emotion. It took me about five seconds before I recognized those beautiful kind eyes."
After William told her about the jacket, boots, and $7 she had given him, she was sure it was him and they embraced and a picture of that moment was taken by a Chevron attendant which went viral on Facebook in 2019 after Jeanah shared their story.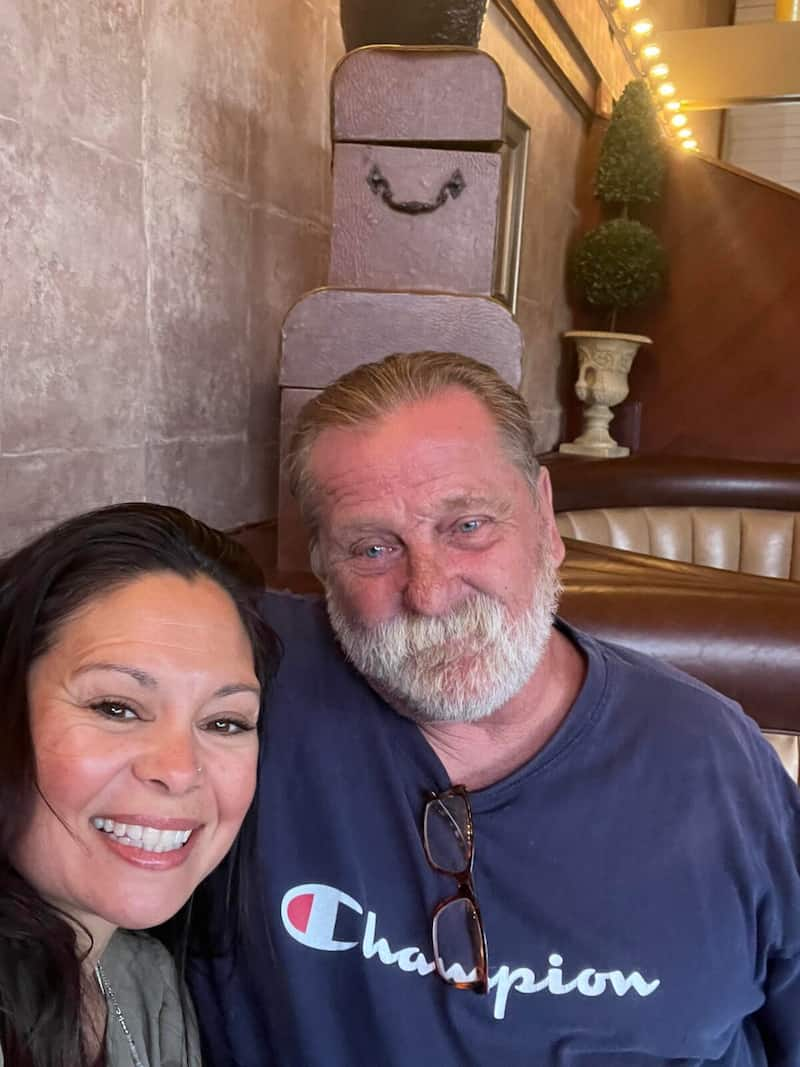 They both spent a considerable amount of time at the Chevron gas station updating each other on what had happened in their lives in all these 12 years. "It was a rough and rocky road there for a while," William said. "I did get the ID, I did get temporary work here and there, and I did slip a few times with drugs and stuff, but for the most part I kept my head above water."
Fortunately for William, he stayed at a home where he learned more about God and got rid of his addictions. "I learned about the good Lord and the great things He can do for us," he said. "As far as struggling with addiction, it's a difficult path. I know that there's a higher power … you've got to call out to Him and be honest with yourself. He'll make a way for you where it seems like there is no way."
Jeaneh was overwhelmed and cried on the way home, she said the $7 did not change William's story but the radical love that she showed him and her acceptance of him in those conditions. William remarried in January 2020 and lives in Modesto with his wife who works with him for Roch Church, California.
After his life was turned around, William is now helping other men to join his personal outreach program where he books doctors' appointments, counsels, helps people go for job interviews and feeds them the word of God. He runs a food ministry for the local community, feeding hundreds every day. "He is continuing to pay it forward and is a light in so many people's lives," Jeanah said.
Jeanah and William are always connected now and share with each other what's happening in their lives. "Oftentimes, people in Will's position don't want to talk to us," Jeanah said. "There's a disconnect between their world and ours … he and I were able to break through that barrier, and what we were able to discover is the beauty in both worlds.
"In the world of homelessness, people are helping each other and protecting each other and advocating for each other often, I would say sometimes more than we would find in our world. If we can do a better job of loving ourselves so that we can then go out into the world and love others, that's what's gonna heal the planet."