A young student with a bright future ahead of him was led down the path of crime by the seduction of money and power. Terrell Scott was growing up in the 90s when the crack cocaine epidemic was ruining the lives of American families.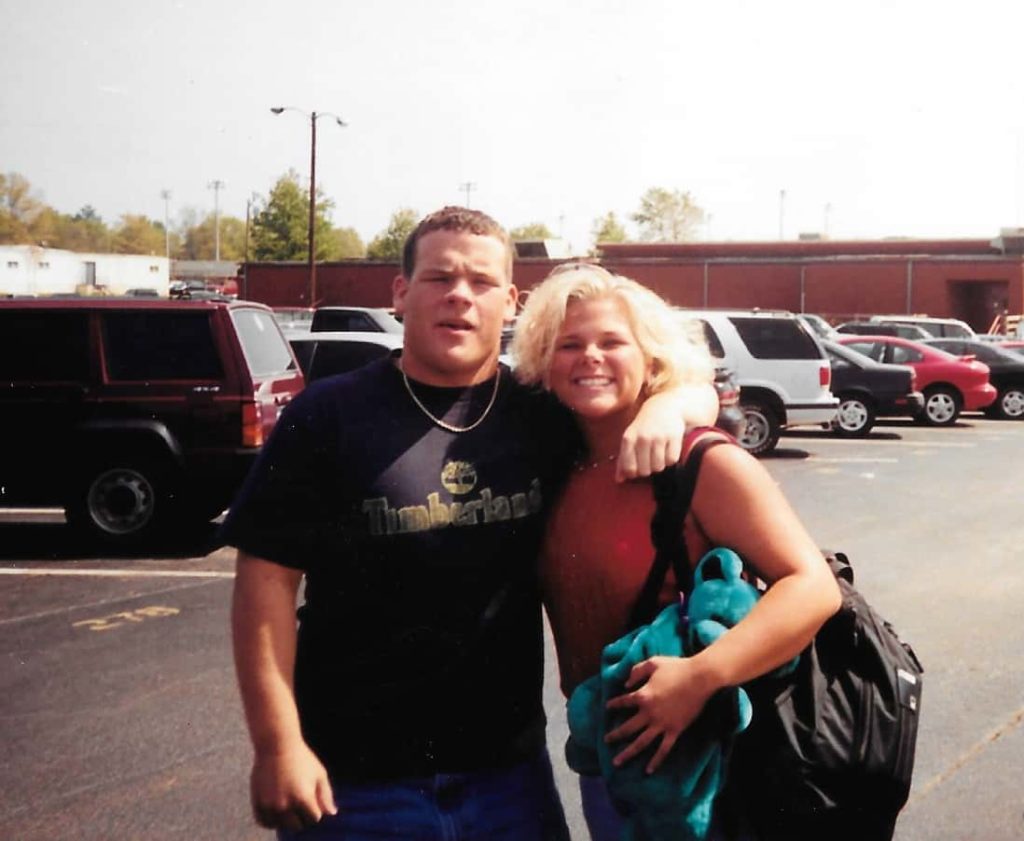 The bright High school student and sportsman hailed from a well-off family, his father was a steel worker, his mother a homemaker, and they lived in their house in Atlanta. He was very popular in school and played exceptional football, but he was driven to always be at the top and that was the reason for him to be lured into gang life.
Drug addiction
He first used drugs to soothe himself after suffering a neck injury from playing football. "I loved sports," he said. "I would get injured and start using drugs I got off the streets, so that was really part of my demise." Sports were a "place to get needs met," to "get love," he added, but getting injured "would spiral [him] out of control" with substance abuse.
To add to it there were criminal elements in his school who were in gangs and his drive to always be the best made him compete with other drug dealers and form his own gang. "I said in my heart, if I don't make it in sports that I was going to run an organized crime gang," he said. "The Crips, Bloods, the bigger gangs you had to get jumped in. I was starting to get involved, and I said there ain't no way you're gunna jump me." To be "jumped in" means getting a beatdown to join.
They began running drugs and armed robberies on other dealers, and Terrell's gang began growing and soon had guns, bulletproof vests, crack, cocaine, marijuana, and thousands of dollars. They had places everywhere where they stashed all of these. Meanwhile, his family, relatives, coaches, and well-wishers knew something was wrong with him, but didn't quite know what exactly it was.
Terrell said, "They knew something was up, but they didn't know the degree of what I was doing," he said. "I really kept it a secret because of just the lifestyle you're living in." When one of his uncles confronted him, he rejected his correction. His gang continued hiding weapons in vehicles, safehouses and even buried them to hide them from friends, and law enforcement.
Life in prison
21-year-old Terrell was attending college on a full scholarship and running a drugs-related side business as well. But everything came crashing down when one day he was caught and sent to prison where he served 20–15 for trafficking cocaine and had a half-million-dollar fine. But he brazenly continued running his gang from jail till a violent incident with a fellow inmate led to him being confined in isolation for 6 months.
He said his "heart started to cry" there and he questioned the choices he made in life. After that, a miracle happened when a woman by the name of Brandy, a former friend with whom he used to party, and who suffered from substance abuse after she lost her mom, came to meet him in prison. She was the same woman he had robbed at gunpoint earlier, but now she was a Christian and had given up all her old ways and decided to forgive Terrell for all the wickedness he had done against her.
She met with him in the prison and looked him in the eye, and said a few kind words that affected him. "She just called out the tattoos on my back and said, 'You've been leading people the wrong way your whole life. It's time to lead people the right way,'" he recalled. "'You're not called to be a crime boss. God has a purpose and plan for your life.' And at that point, there was truly the beginning of an encounter with the Lord."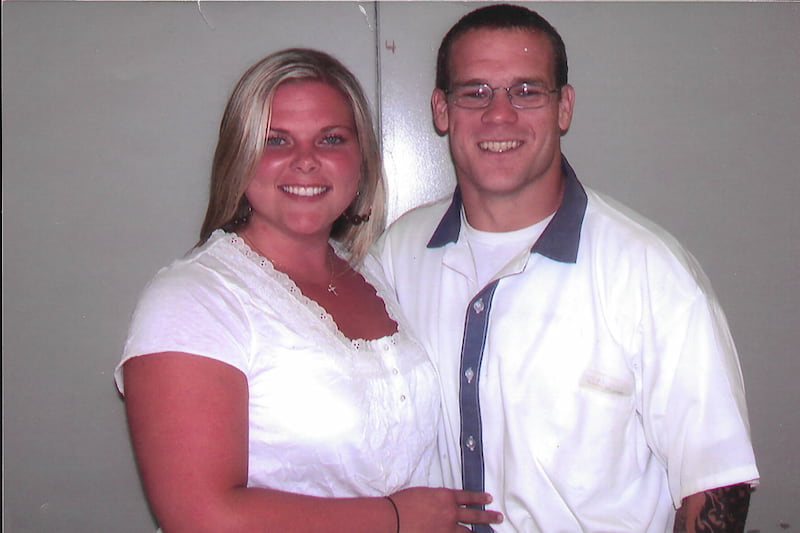 The turnaround
The former gang leader knew it was time to stop his wayward antics and follow Brandy's advice. He picked up a Bible in his prison cell that he'd not used, and began reading it. He was overcome by sadness with the way he had treated his mother and father and decided to start a new life. He began sharing his new faith in God with his fellow inmates and the change in his life was noted by the authorities and it led to him being released early because of good behavior after he finished serving five years of his sentence.
After he left prison he married Brandy and had five children together and live in Clayton County, Georgia. The 40-year-old started a ministry that helps reform people on the same streets where he once sold crack, cocaine, and marijuana. They laid the foundation of their church in McDonough County recently. Terrrell says it is his "honor" to give back to his community as a pastor, and to help local kids who are less fortunate and homeless. He has a heart to help the young men who are lost, and heading down a dark path, the same way he had once upon a time.
From crime boss to Pastor
Pastor Terrell said, "I work in the same neighborhood I used to run drugs in," he said. "I see people that used to run with me … the reality is that if God can change me, He can change them." One of the young men whose life was reformed by Terrell: Jared Potts, 31, who lives in Henry County, an "extreme drug addict" of 14 years said, "I was on meth and heroin and pills and everything in between," Potts said. "And I had been to jail 11 times and was in programs like seven different rehabs trying to get help and really wanted to change."
Potts said that Pastor Terrel, "really took me under his wing, and fathered me, and discipled me. And he really imparted life to me, and he took just years with me, just helping me relearn how to do life over again. … I wouldn't be here today without him." Now Potts' life has been transformed and he has been clean five years now. He too is giving back to the community by helping the wayard youth and stopping them from going down the same road he had formerly. "It's like night and day how much my life changed," he added. "If you'd have met me, five years ago, I would have never thought my life would be where I am today."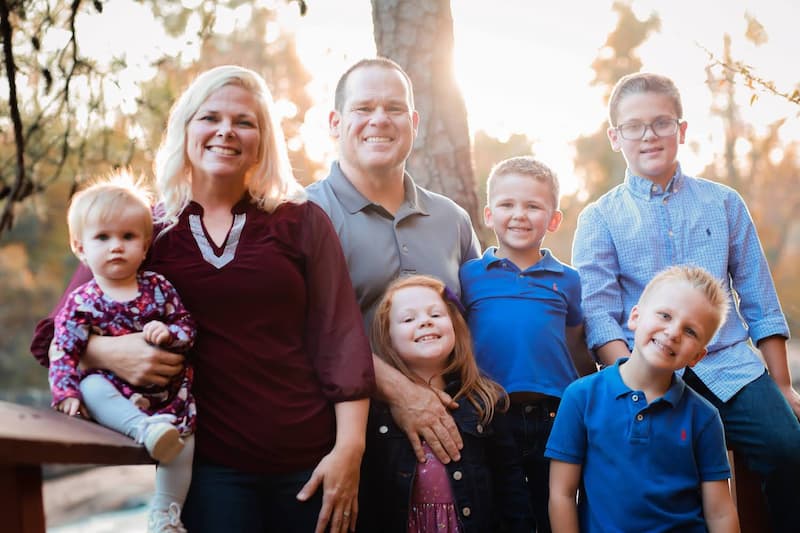 One encounter with Jesus changed Terrell's life forever. If Brandy had not forgiven Terrell and shared the word with him in prison, then we don't know where Terrell would have ended up today. Let us also boldly share the gospel and speak life into people's situations to lift them up from their challenges. Amen!