Former NFL running back Peyton Hillis recently made headlines after he almost lost his life while rescuing his children from drowning in the ocean.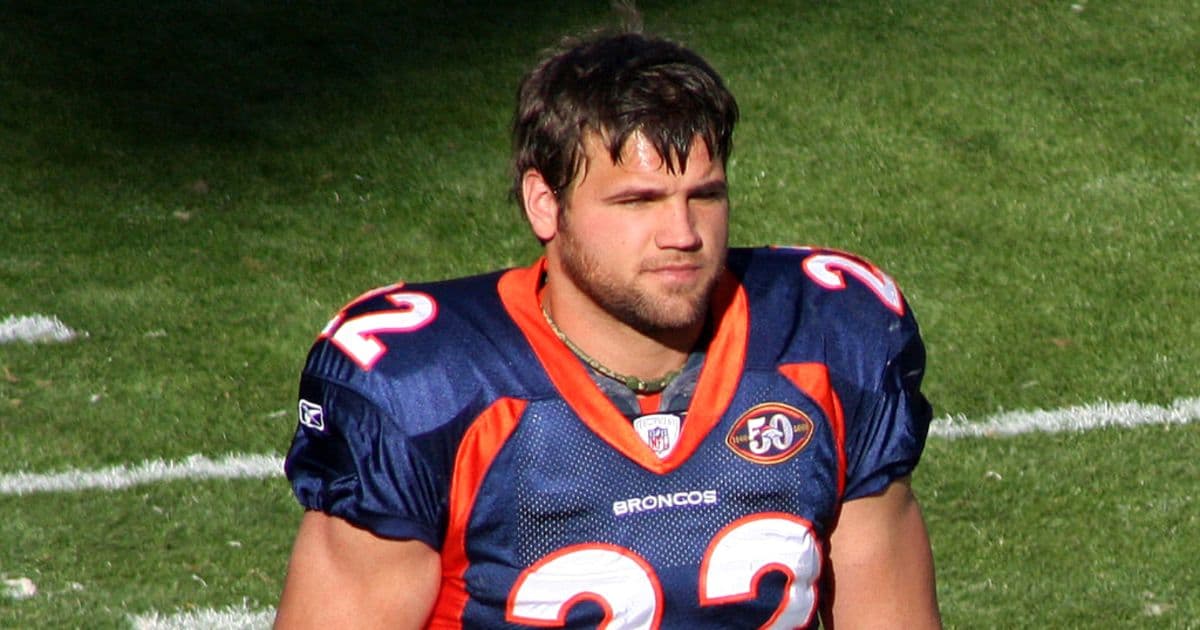 Four people were involved in the incident including two children and two adults, and Hillis was taken to the hospital in critical condition. However, in a recent statement, Hillis credits God and the power of prayer for his recovery.
"I left the hospital with no worries and concerns and should make a 100% recovery. I'm a very lucky and blessed man. Yahweh has really blessed me and I am very thankful," Hillis said.
Thank you for all your love and prayers🙏🏻 pic.twitter.com/VnrCmKWjlN

— Peyton Hillis (@thepeytonhillis) February 21, 2023
Hillis also thanked his family, girlfriend, and hospital staff for their support during his recovery. The incident was a traumatic experience for his entire family, and he expressed gratitude to everyone who helped save his life.
As news of Hillis' condition spread, families with Shiloh Christian School in Springdale, Arkansas, came together to pray for him. Hillis had been volunteering as an assistant coach for the youth football team his son played on.
"One of the great things about being a body of believers is relationship and community, and it's about being not only here to pray for people, but it's also here, it's also to be here to support them through times like this," said Bryant Davis, lead coach of the kids' football program.
Hillis' act of selflessness did not go unnoticed. Jordan Wright, another coach at Shiloh Christian, praised Hillis for his bravery, saying, "That's sacrificial living. That's selflessness. It's going out and risking it to save your kids. I mean, that's amazing."
Kelsey Eursery, a parent of one of the children on Hillis' son's football team, also expressed her support for Hillis. "We just as a Shiloh family and community, we want him healed. We want him back at full capacity. We know that when one of us hurts all of us hurt," she said.
Hillis' story is a testament to the power of faith and prayer, and how God's love and protection can see us through any situation.
In Proverbs 18:10, we read, "The name of the Lord is a fortified tower; the righteous run to it and are safe." Hillis' harrowing experience is a reminder that no matter what we face in life, we can always turn to God for strength and protection.
Let us continue to pray for Hillis' full recovery and for his family as they heal from this traumatic experience.