A simple act of kindness by a store clerk to a boy with down syndrome resulted in a beautiful and years-long friendship.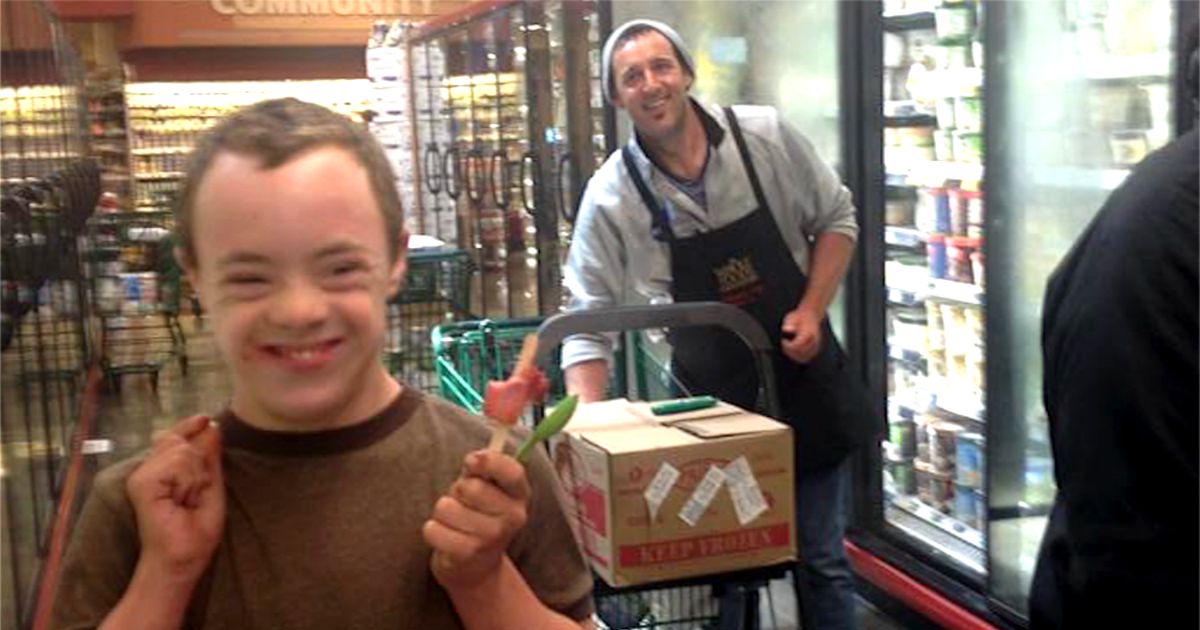 TJ Lawlor has been working at Whole Foods Market in Redwood, California, for 12 years now. He loves mornings. He loves to go out there early to start a great day at work. "I'm a morning guy. I like to get up, walk the dog, get to work, and make some money," he said. 
It was his friendly face and great disposition which made connecting to his customers easy. However, the connection he made with a particular customer was extra special. He made more than just money; he made a friend.
Now 19 years old, Riley Dehne is a young man with Down Syndrome who loves everything "frozen." It was his fondness for the movie, Frozen that drew him to anything cold/frozen.
Six years ago, he went to Whole Foods Market with his mom. He immediately went to the Frozen Section, and that's where he met TJ. After a short introduction, this kind store clerk allowed Riley to fill up the freezers with goods. He even gave him a popsicle. Undoubtedly, Riley enjoyed visiting the store, which no one expected would last for years.
Riley visited every week, and he helped TJ stock the shelves, buy groceries for his family, and take out the trash. All of these were done while his mom, Andi, shops. This routine went on for six years.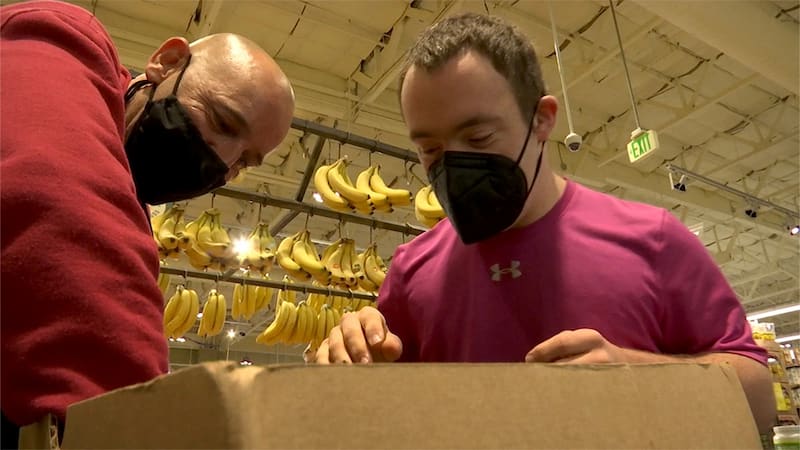 "It honestly fills my heart," Riley's mom said. "Sometimes, when there's someone with a disability, it can be harder to get to know them. TJ took the time to get to know Riley. He took the time to meet him where he's at, to learn his strengths and build on them."
Andi appreciated TJ a lot that she even wrote an article about their special friendship in her local paper. "That just blew me away. That really did," he said. "I never thought that little ol' me would have such an impact on someone else's life like that."
TJ, in turn, also drew inspiration and strength from this young boy. "Every time this guy comes in, nothing but love, nothing but smiles," TJ said. "I get down sometimes myself. This guy cheers me up. He cheers me up, and I cheer him up. That's what I look for in a friend."
One never knows how an extra effort to make someone feel welcomed and loved affects others. Riley was extra confident and happy because of the difference TJ made in his life. Being on the lookout to make even the slightest difference in someone's life does not hurt and is equally rewarding for those who dispense love.
"Love is patient, love is kind. It does not envy, it does not boast, it is not proud. It does not dishonor others, it is not self-seeking, it is not easily angered, it keeps no record of wrongs." 1 Corinthians 13:4-5