Singing is a passion for this caring health worker. He does not mind singing worship songs to his critically ill patients and this act of kindness has gone viral.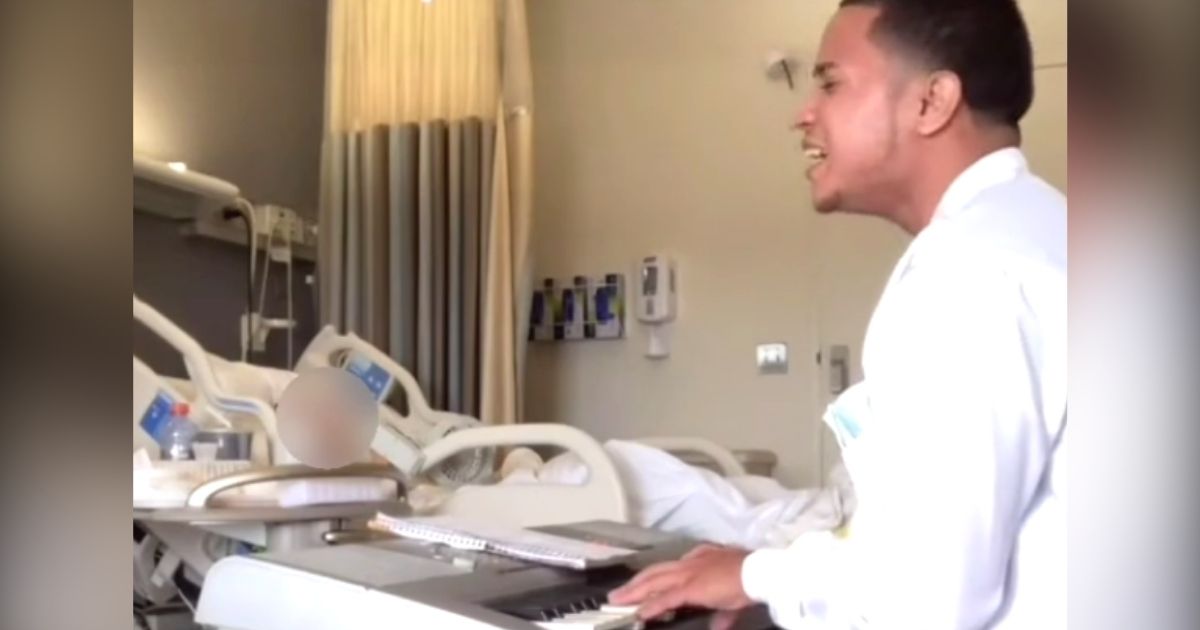 Enrique Rodriguez, a phlebotomist at a hospital, makes the lives of his sick patients so much lighter through his songs. Phlebotomy Scout.com defines phlebotomists as professionals who draw blood from patients. They take these blood samples to pass to the laboratory and further check for health issues, like diseases, bacteria, cholesterol, among others. Enrique used to be a housekeeper at a hospital and was later on trained as a Phlebotomist.
He had a colorful past. He joined a gang because he was longing for love from a family especially, when his brother was jailed. He was so lost and thought that 'brotherhood' in the gang was authentic. He later on found out that "The gang lifestyle is pure manipulation. They make you feel like they care about you, that they've got your back that you're family, but all they do is use you so they don't have to get their hands dirty," he explained. He was stopped in his tracks when his mom's life was put in danger twice because of his gangster lifestyle.
"I found God at an extremely troubling period in my life and he showed himself to me when I needed him most. I know that God wanted me to care for people just as he cared for me, and the hospital was the perfect place to do that," he said. He then, discovered his love for singing. He also learned how to play the guitar and piano. He experienced the redeeming love of God and shared it to others through singing. He brings his portable piano and sings worship songs to his patients.
He posted a video of himself singing and playing the piano for a terminally ill patient. He posted it on Tik Tok and gained 80,000 followers overnight. People were drawn to his version of Oceans: Where feet may fail, originally sang by Hillsong. He was once lost and broken but now is an instrument of healing for others. God turned his messy life around to be a source of life and relief to the hopeless and dying. These lyrics became truth to Enrique's life as he lets himself be engulfed in the waves of God's love and mercy.
Spirit lead me where my trust is without borders
Let me walk upon the waters
Wherever You would call me
Take me deeper than my feet could ever wander
And my faith will be made stronger
In the presence of my Savior
Watch: Phlebotomist Encourages Patients With Worship Songs