18-year-old Ava Swiss sings a moving rendition of 'Remember' by Lauren Daigle during America's Got Talent audition.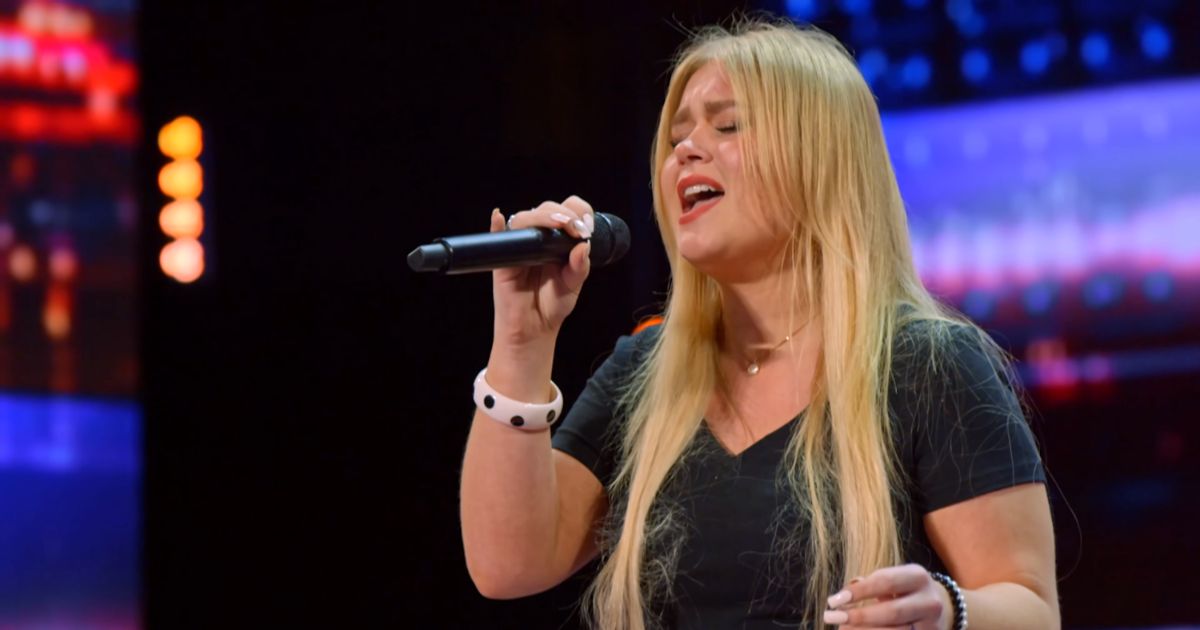 The talented girl from Oxford, Michigan, received a standing ovation from all four judges on her audition.
Ava Swiss told judges that she studied at Oxford School where a mass shooting took place. She said she and her brother Reid were shaken by the shootings that took the lives of four and wounded several others and did not want to return there but they've gone back to school now.
Swiss whose real name is Ava Swisskowski said that she auditioned for AGT to inspire and help people heal. "I chose the song 'Remember' by Lauren Daigle. I chose this song because back on November 30, my brother and I were part of the Oxford school shooting," Swiss told judge Simon Cowell. "We lost four of our students and seven others were injured, one of which was a teacher."
Swiss stunned all four judges with a powerful rendition of 'Remember,' showcasing her amazing pipes. The crowd erupted with praise and the judges gave her a standing ovation saying "wow," and "amazing!"
"In life, it's tough to show up especially after going through incredible trauma," Mandel said. "The fact that you can break through that and shine the way you did today is so inspirational for every human being. You really shine. That was wonderful."
Klum looked like she enjoyed the performance and said, "You are incredible. You have pipes and they are so special." Vergara said her performance gave her goosebumps. "It took my breath away," Vergara added. "You sound beautiful. I thought the song that you picked was perfect. You were not just singing; you were showing us your feelings and it gave me goosebumps."
Cowell said her performance will stick with him forever. "I think you are gutsy," Cowell admitted. "I really, really do. To me, this is one of those auditions, I will never forget. I have so much respect for you and, on top of that, you have a great voice. You are somebody I am so happy to have met. The thing with this show is we meet the most extraordinary people every single year and now we've met you."
Ava Swiss has moved to the next round with four yeses from the judges. We wish her all the best in the competition.