14-year-old Malakai Bayoh, a former Britain's Got Talent contestant is making waves once again with his powerful rendition of 'Pie Jesu' inside a church.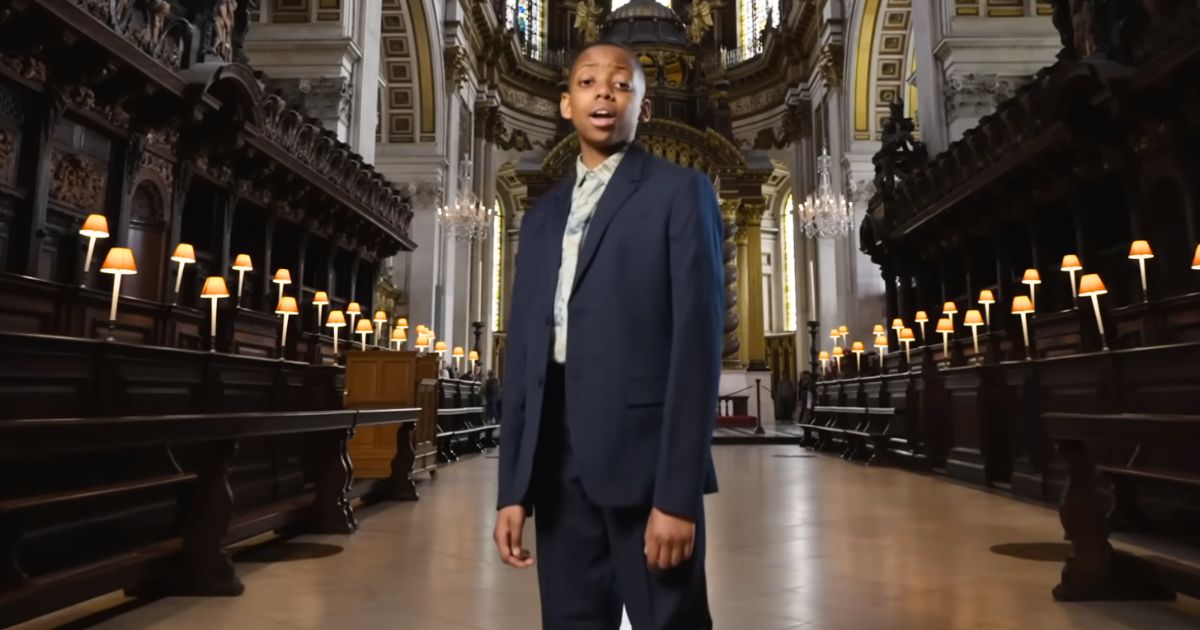 Malakai Bayoh first left a mark on the hearts of viewers when he delivered a stunning performance on Britain's Got Talent. Singing 'Pie Jesu,' he astounded everyone with his angelic voice, earning him a Golden Buzzer from Simon Cowell. His marvelous performance had the power to bring tears to the audience.
The teenage sensation is now returning to his musical roots, stepping away from the competition's glittery stage and stepping onto the divine ground of a church. Captured in a recent YouTube video, Malakai is once again mesmerizing the world with his talent, performing the same song that brought him recognition.
The video, in its simplistic and authentic approach, beautifully showcases Malakai's talent. The viewer sees him standing inside a meticulously decorated church, singing 'Pie Jesu' with his awe-inspiring operatic voice.
Notably, Malakai is a young man with an immensely promising musical future. The video description hints at a forthcoming album titled "Golden." As he continues to move audiences with his voice, his journey is just beginning. His commitment to his craft, combined with his uniquely angelic voice, signifies that this young man is on a path that can only ascend.
"Let your light so shine before men, that they may see your good works, and glorify your Father which is in heaven." – Matthew 5:16